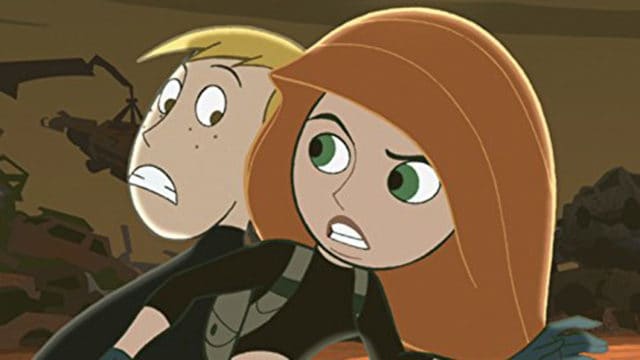 Following on the heels of other successful live action outings there's a Kim Possible movie in the works on the Disney Channel. There's no real word on who's being cast in what part as of yet but the idea is rolling and the plot is as of yet unknown. One thing you can count on however is that whatever it is it's bound to be something entertaining and that fans can appreciate. Since the cartoon came out it's been a favorite of many kids and even some adults. The main character is someone that kids can relate to in some way at least and can look up to as she's a kid just like them, but with a definite twist.
A lot of kids wish that they could do something great in their lives and Kim Possible and her friends are an inspiration to many in that regard. She might fight supervillains and take on the bad guys on a regular basis but she's still a down to earth schoolgirl otherwise and that's a big part of the show's appeal. Live action has really been a thing as of late and so far a lot of Disney films have been slated to receive the treatment. Obviously Beauty and the Beast was a big hit so there's been rumors that The Little Mermaid will be making its way to theater and Mulan seems to be in the works as well. It might just be a matter of time before we live versions of Aladdin and other such classics following right behind.
There is something about a live action show that makes it just a little more special than a cartoon, but then again cartoons have their upside as well. They can exist beyond the boundaries of reality and get away with it more often, whereas live action shows have to stick within the boundaries of reason more often. Both versions tend to entertain their audience in the desire fashion however. Live action simply puts a more recognizable format to the show that people can look at and fully understand in terms of how everything works and fits together. The cartoons are more fantastical and don't require as much explanation as a live action show might.
Live action seems to be the trend right now though, and so far people have been loving it, so stopping doesn't seem to be in the cards just yet. After all, everyone's seen the cartoons, now it's fair to say that a lot of people would like to see what live action might be like. The answer seems poised to knock peoples' socks off in a manner of speaking. Kim Possible is one of the many cartoons that Disney has featured that is fast-paced and always action-packed, so doing a live action show could be something that's widely accepted since it might be the kind of lightning-swift program that people will respond to. Only time will tell I suppose.