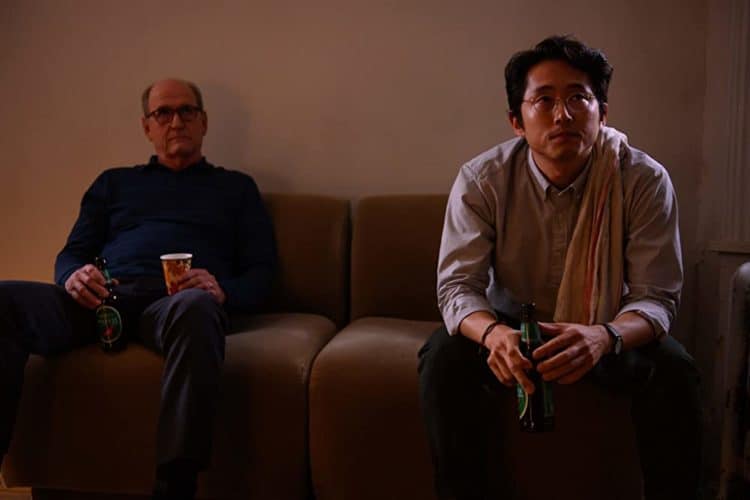 The power of filmmaking lies in its ability to touch a nerve, or evoke emotions that were buried deep inside all along. Films do not always have to have special effects, or use the most advanced of technologies to be extraordinary. Oftentimes, their greatness found in sincerity and simplicity. Movies that are able to convey a message through these qualities are usually those that can create a lasting impact. One of the hardest parts to capture in a film is a sense of humanity. It involves a delicate touch, and an in depth understanding of what it means to be human. This is all portrayed in the new film, The Humans.
What's in Store for Viewers
The drama marks the directorial debut of acclaimed filmmaker, Stephen Karam (Sons of the Prophet), who adapted the film from his Tony Award-winning play of the same name. Film adaptations are now a common occurrence in Hollywood. Bestselling novels are either turned into blockbuster films or hit television series. This time proves to be different. Stage-to-screen adaptations are not something that the world of cinema encounters often. The intricacies and subtle nuances found in stage plays is not always effectively captured onscreen. This feeling might be likened to the rush of emotions you have after watching your favorite artist perform live, rather than just hearing them play from the speakers in your room. Bringing this kind of story into life take a lot of guts, and more so, a lot of skill.
The film had its world premiere in the 2021 Toronto International Film Festival (TIFF) last September 12, 2021, and has since gained the discerning critics' approval. The story follows a family's intimate Thanksgiving celebration held in a run-down duplex located in New York City's Chinatown. The occasion is attended by six people from three generations of a family. Brigid Blake, portrayed by Beanie Feldstein (Lady Bird), has just moved into the unfinished duplex with her boyfriend, Richard, portrayed by Steven Yeun (Minari). Before they even had the chance to even furnish their new place, Brigid's parents, Erik, portrayed by Richard Jenkins (The Shape of Water), and Deirdre, portrayed by Jayne Houdyshell (Little Women), have already decided on holding their annual Thanksgiving dinner there. The special occasion is also graced by Brigid's Alzheimer's-afflicted and wheelchair-bound grandmother, Momo, portrayed by June Squibb (Nebraska), as well as her older sister, Aimee, portrayed by Amy Schumer (I Feel Pretty), who flew in from Philadelphia. Might this already be a housewarming of sorts?
Family gatherings are not the easiest of social events in the playbook. Behind those smiles and pleasantries lie the dreaded issues, brushed off by choice, and unfinished business just waiting to be unraveled. All these scenarios spring into life as the rest of the film unfolds. As with any family occasion, the night starts off smoothly. Richard, the newest "addition" to the Blakes family, makes a good impression as he tries to tries to make himself useful by helping out with the meal preparations. The family, finally reunited, catch up on lost time as they comfortable settle into their teasing and silly banters. Don't hold your breath too long, this is just the warm up round. As the evening progresses, conversations start to turn from casual to serious. Touchy subjects are mentioned and unsolicited opinions shot in the dark. It did not take long for old wounds to be inexplicably rehashed, and difficult announcements paired with some health issues are finally revealed. Unfortunately, when it comes to familial ties, all's well does not always end well.
The beauty of the film is in its powerful storytelling. Karam was able to effectively bring the stage to the big screen through the little details found in the film. The rundown duplex sets a destructive tone, with its stained walls, dirty windows, peeling paint, and dark lighting. A premonition of what's to come. Another highlight of the film was the all-star ensemble's superb acting. The main setting of the film may have just been confined to one common space, but all cast members were able to take advantage of every moment, and deliver their roles with conviction. It's actually pretty hard to believe that this is the first time Karam has dabbled with directing. This innate talent is truly a gift to the film industry, and hopefully the beginnings of successful ventures to come. The film is not only a treat for stage play enthusiasts. Anyone with a weakness for family dramas, or simply dramas that pack a punch will definitely be left satisfied.