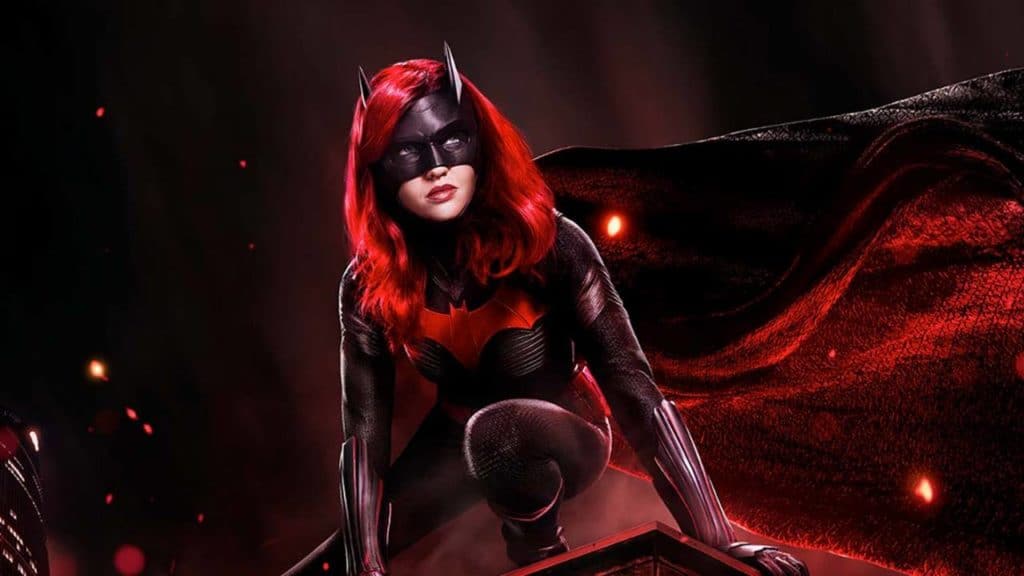 It was kind of a surprise and a shock to many people to learn that Ruby Rose, who appeared perfect for the role of Kate Kane/Batwoman is currently being recast as Rose has stepped down according to Brittany A. Roston of SlashGear. Why the impressive Rose has stepped away from the role is hard to say, but there was a lot of backlash that came her way when she was first announced to be taking the role, and she even quit Twitter not long after, so perhaps that has something to do with it. Whatever the case it's likely that the show will have some time to find a replacement before season 2 since production is still an uncertain thing these days when it comes to the entertainment industry and taking the time to find the right person would be preferable to just shunting someone into the role. The manner in which the superhero was brought to the public felt a bit controversial since it was obvious that she was going to be playing the character to a tee, including the over the top attitude that for the most part might have alienated a certain number of male viewers, which isn't too smart since that's a big part of the demographic that actually watches the CW.
Here are a few women that might be able to fill the role of Batwoman.
5. Megan Fox
Looks are fairly important for a comic book character since fans are fairly discerning when it comes to their heroes and will land like a ton of bricks on any studio that doesn't match the idea of the hero with the right individual. That being said, Batwoman needs someone that can look serious and has a definite attitude to her, and Megan Fox does come to mind when thinking of such attributes. Her acting style isn't horrible but for something like the CW it does feel as though she might need to do a bit of research on the character to make certain that Kate Kane doesn't end up being a little more seductive than hard-nosed.
4. Emily Beecham
Emily does look like a nice person but if you've watched Into the Badlands then you've seen her get pretty intense as well. She does have what it takes to pull off this kind of a role since she has been seen to be fairly ruthless and very skilled when on camera. The role of Batwoman isn't just to look good while she's kicking ass after all, though that's still important, but to also look as though she knows what she's doing and can sell certain parts of the show well enough that people will want to keep watching. Emily might not be just perfect for the role but she should at the very least get some consideration.
3. Jane Levy
Jane is another woman that looks extremely nice but can also turn into someone's worst nightmare if she has to. The skill level of the women selected for this list is definitely proven since all of them have been in the business for a while and all of them have had a great deal of success. Jane has been in a couple of very tense projects before which does show that she wouldn't be a stranger to a show that has plenty of action and is bound to showcase her as the star. That being said it's fair to state that anyone that might be selected for this role might want to brush up on the CW and the DC universe a bit.
2. Rose Leslie
The good thing about Batwoman is that she's not huge and she doesn't have to be insanely muscular, she just has to be skilled and intimidating and thanks to her time on Game of Thrones, Rose has the intimidating part down since she did play one of the more iconic Wildlings, Ygritte. If she could give someone like Jon Snow a good run for his money without much more than a bow and arrow then it's likely that putting her into a costume filled with gadgets and up against thugs and criminals with a skill set that many would envy her for then it might just work in her favor.
1. Stephanie Beatriz
She's been the favorite for another superhero role as well but she had to confirm that she wouldn't be trying for it since her schedule didn't allow as much. But if she can't audition for a Marvel role, maybe she can find time for a DC role and help to rock the show as much as she can. For one reason or another a lot of people have faith that Stephanie could make this work and could be a very convincing superhero.
Those are my picks at the moment, it'd great to see who others think might be a good fit.