Billy Dee Williams is one of the few living African-American legends in Hollywood. Williams is an accomplished actor, painter, and novelist. He was born a twin, with his birth name as William December Williams Jr., in New York City, on April 6, 1937. His mother became an accomplished opera singer, exposing a young Williams to the world of arts.
William made his Broadway debut at age seven, playing a Page in The Firebrand of Florence (1945). From theater, William slowly transitioned to film and television. As a painter, William has had several of his paintings on display in art galleries and collections around the world. Throughout his eight-decade career, William has appeared in over 60 movies in film and television. Here is a ranking of the 10 best Billy Dee Williams movies, from oldest to recent appearance.
1. Brian's Song (1971)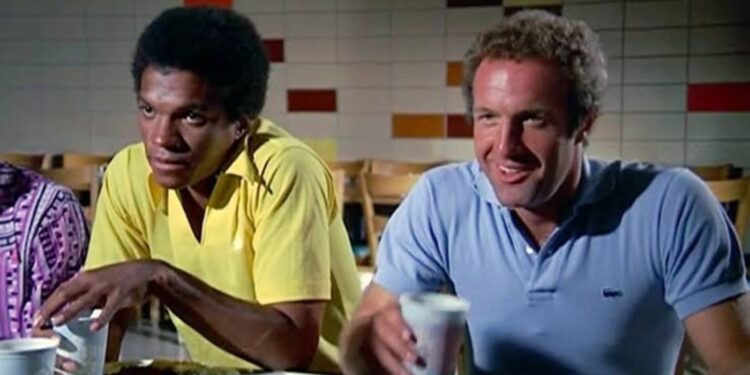 Although Billy Dee Williams made his film debut in 1959, his breakthrough role came 12 years later in the TV movie Brian's Song (1971). Williams portrayed former American professional football player, Gale Sayers. Brian's Song was based on Gale Sayers and Ali Silverman's book, I Am Third. The movie tells the life and times of Brian Piccolo – his friendship with Sayers, success as a football player, and death from cancer. Williams' portrayal of Sayers received critical praise from critics.
Although initially released as an ABC Movie of the Week, its success caused ABC to show it in theatres. As such, Brian's Song is often regarded as one of the best TV movies ever made. It was nominated for Best Television Film at the Golden Globes Awards and received ten Primetime Emmy Awards nominations (winning five of them). It won its Grammy Awards nomination for Best Instrumental Composition. Williams' nomination for Outstanding Single Performance by an Actor in a Leading Role was part of the movie's ten Primetime Emmy Awards nominations.
2. Lady Sings the Blues (1972)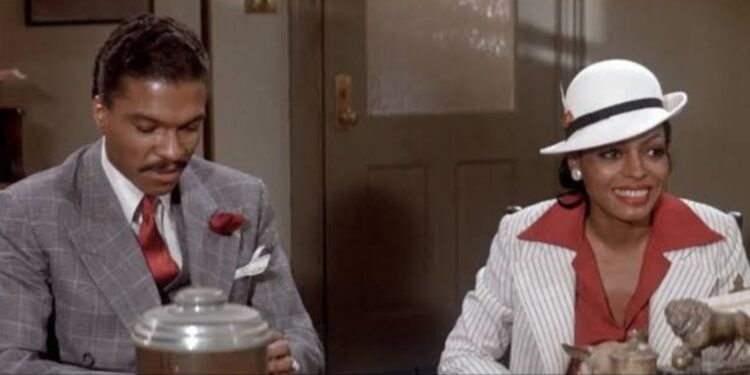 Billy Dee Williams is cast as Louis McKay, alongside Diana Ross, who portrays jazz singer Billie Holiday. The 1972 Lady Sings the Blues is a biographical drama loosely based on the 1956 autobiography of Billie Holiday. Williams' character is introduced as a love interest of Holiday, who later becomes her husband and manager. Lady Sings the Blues received five Academy Awards nominations, including Best Actress for Diana Ross. It also received three Golden Globes Awards nominations and a BAFTA nomination.
3. Mahogany (1975)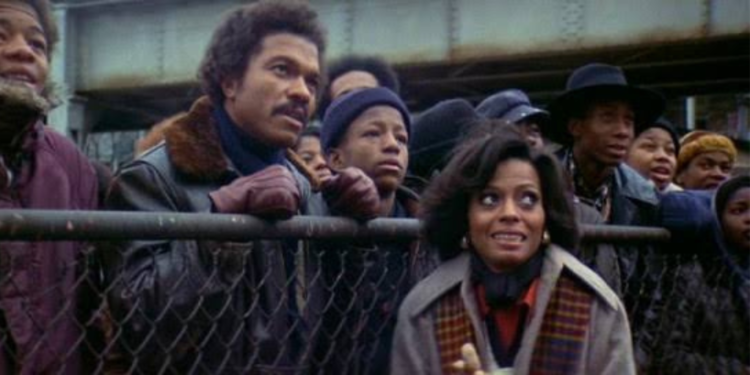 Billy Dee Williams reunites with Diana Ross in Berry Gordy's romantic drama Mahogany (1975). While Ross played the movie's main protagonist, Tracy Chambers, Williams played a supportive role as Brian Walker. When Tracy meets Walker, he's a local community activist who later becomes a love interest. Although her ambition takes her away from Chicago to Paris, at the end of the movie, Tracy follows her heart to reconnect with her lover. The movie received a single nomination at the Academy Awards for Best Original Song.
4. The Bingo Long Traveling All-Stars & Motor Kings (1976)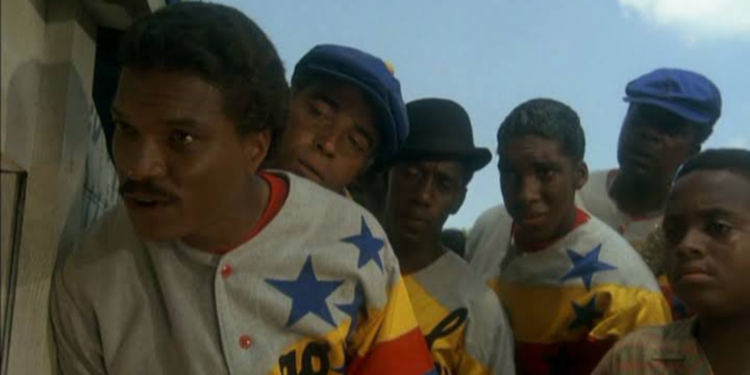 The Bingo Long Traveling All-Stars & Motor Kings (1976) is a John Badham sports comedy about ex-Negro league baseball players. The movie is set in the American era of racial segregation. Williams played the lead of Bingo Long, who formed a team with several Negro league players and locals. The movie follows the team's rise from obscurity to fame and the individual success of players in Major League Baseball. The movie starred James Earl Jones and Richard Pryor and was a commercial success. It grossed $33 million with a $9 million budget at the Box Office.
5. Star Wars Films Series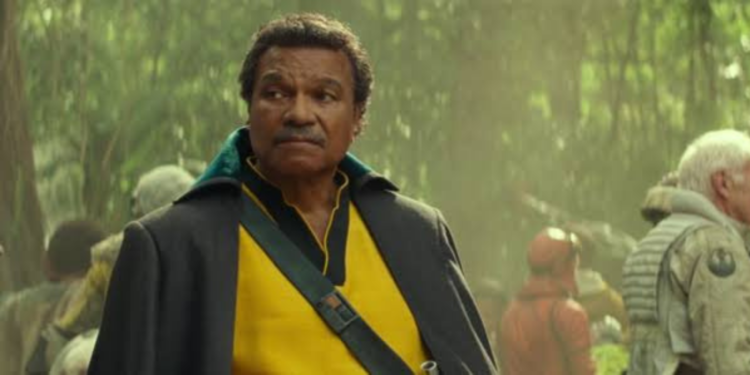 Billy Dee Williams made history with his casting as Lando Calrissian in Star Wars: Episode V – The Empire Strikes Back (1980). He became the first American actor of African descent to star in a role in the Star Wars film series. In The Empire Strikes Back, Williams' character is introduced as an old friend of Hans Solo. He's also Bespin's floating Cloud City administrator.
Williams reprised his role as Lando in the sequel Star Wars: Episode VI – Return of the Jedi (1983). In its sequel, Landon is a General in the Rebellion. Williams made history again when he reprised the role in The Rise of Skywalker (2019). He became one of the longest on-screen role reprisals by the same actors. There was a 36 years difference between his last portrayal of Landon in Return of the Jedi in 1983 and his appearance in The Rise of Skywalker in 2019.
6. Nighthawks (1981)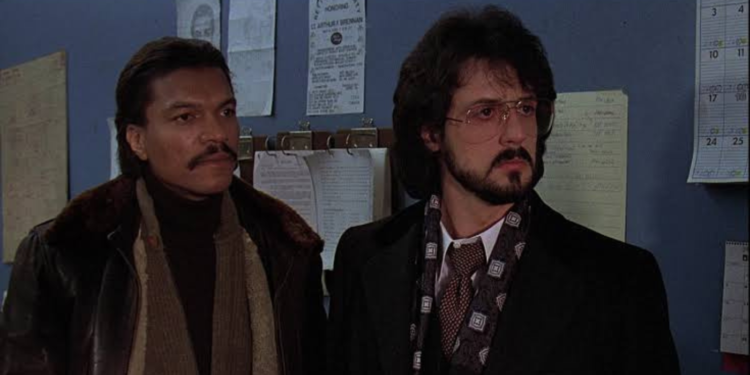 Billy Dee Williams starred in the neo-noir action crime thriller Nighthawks (1981) alongside Sylvester Stallone. Williams played Detective Sergeant Matthew Fox, partner to Stallone's character Detective Sergeant Deke DaSilva. The movie follows the detectives as they work to stop Heymar "Wulfgar" Reinhardt (Rutger Hauer) from committing terrorist acts in the United States. Nighthawks was a success, earning $19.9 million on a production budget of $5 million.
7. Batman (1989)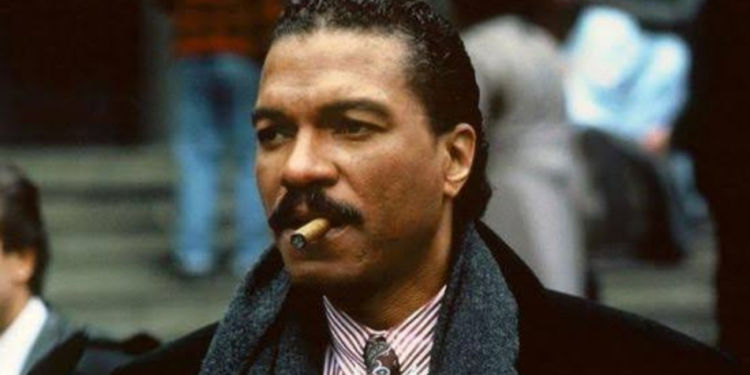 Billy Dee Williams ended the 90s starring in one of the highest-grossing movies of all time, Batman (1989). Williams portrayed the supporting character of Harvey Dent. The character is introduced as Gotham City's newly elected District Attorney. He later becomes an ally of Commissioner Gordon and Batman. The movie starred Michael Keaton as Bruce Wayne/Batman, Jack Nicholson, and Kim Basinger.
8. Undercover Brother (2002)
Undercover Brother (2002) is a satirical spy action comedy directed by Malcolm D. Lee. Billy Dee Williams played a United States Army General, Gen. Warren Boutwell. Although he intended to run for president of the United States, he changes his mind and opens a fried chicken franchise after taking a mind-controlling drug from The Man. Created as a spoof James Bond movie, Undercover Brother is a perfect blend of action and comedy.
9. The Lego Movie (2014)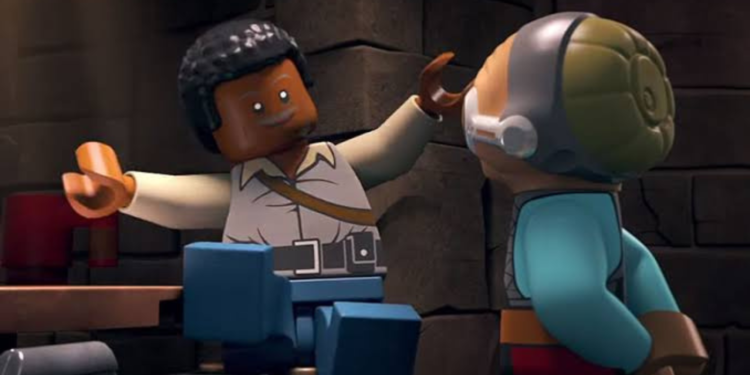 Billy Dee Williams reprised his as a voice actor as Lando Calrissian in the computer-animated adventure comedy The Lego Movie (2014). It became the first installment in The Lego Movie film franchise. The movie was a commercial success, grossing $468.1 million on a $60–65 million budget. The movie received nominations at the Academy Awards, Golden Globes Awards, and BAFTA (which it won).
10. The Lego Batman Movie (2017)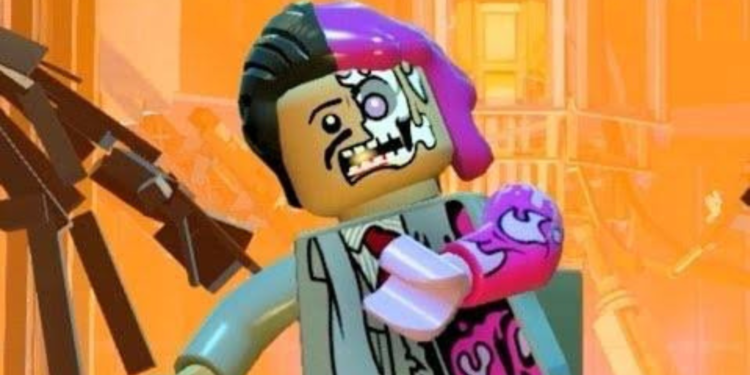 The Lego Batman Movie is the first spin-off of The Lego Movie franchise. However, unlike his previous DC Comics portrayal as Harvey Dent, he voiced the character of Two-Face. Although a minor role, Two-Face is one of the supervillains Batman and his newly formed team must defeat. Billy Dee Williams joins the star-studded voice cast that includes Will Arnett, Zack Galifianakis, Michael Cera, and Rosario Dawson.