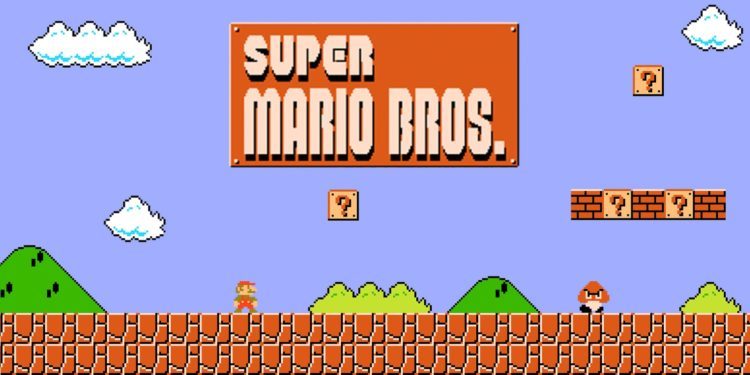 If you're like me and got into video games because you played Super Mario Bros. on your Nintendo or Gameboy, then you'll appreciate its impact on games. Just starting a level and hearing the beginning of that famous theme song got me going. Even when I hear it nowadays, it just triggers some very happy, nostalgic childhood memories. And in recent years, I've always wondered what a movie about Super Mario Bros. would be like. Oh, and if anyone brings up that old dumpster fire of an adaptation starring Bob Hoskins as Mario and John Leguizamo as Luigi, I suppose that counts. It is, by definition, the movie starring our favorite video game Italian plumbers. But it is also another video game movie and if you're a video game fan and a movie-goer, you'll know the general rule when it comes to video game movies.
Almost nine times out of ten, they're usually bad. Like, very bad. So bad that it makes us embarrassed to be video game fans. One can simply not watch them, but be honest, if you heard of a movie trying to adapt a video game franchise you adore, wouldn't you want to check it out? If you do, then you should also brace yourself for extreme disappointment. Believe me, you probably will be. So if that's the case, then why do I find myself excited for the upcoming Super Mario Bros. animated movie coming in 2022? Well, for starters, I can't help myself when it comes to Mario. Give me Mario Cart on Nintendo or the classic Super Mario Bros. games on Game Boy Color, and I'll be all over it. Again, the nostalgia just hits you like a freight train.
Oh, but wait a minute, this is also a video game movie. That always makes me nervous. Now I will say, video game movies have gotten better in recent years. From the new Tomb Raider movie starring Alicia Vikander or the Sonic the Hedgehog movie that came out last year, we could be witnessing the beginning of a new age of video game movies. And by that, I do mean that we could be getting video game movies that are actually good. One can only hope, but we'll have to wait and see if this Super Mario Bros. animated movie can actually respect the name of the franchise. With that in mind, why don't we take a look at the cast of this movie? Oh, I promise, it's quite the colorful cast of superstars. Some are expected, but perhaps not in the role that you would expect. I initially wasn't too hyped for this movie, but after seeing the announced cast, my interest has been sparked.
Why don't we start with the main man of the franchise which it is named after. The man who will be voicing Mario himself is none other than Star-Lord, or Chris Pratt. Now here's where my confusion came into play. I am a huge fan of Chris Pratt, but is he the right choice for Mario. This is one of the most iconic video game characters ever. Like, ever. Whoever is voicing him needs to get it right. Sounds obvious, so why not get an Italian voice actor? What makes Mario is the fact that he's an Italian plumber with that famous mustache and his heavy accent. Can Chris Pratt possibly even come close to imitating that? Well, to be fair, he has done a great job with the voice acting before. Have you guys seen the Lego Movie? Of course you have, and that's a good example of Chris Pratt's ability to do some good voice acting. Of course, that doesn't mean he can pull off our guy Mario, but it does mean that he has potential.
And what about Mario's damsel in distress, better known as the dotting Princess Peach? She'll be voiced by Anya Taylor-Joy, who is only becoming a bigger star recently. Now I haven't really been following her career since her stellar performance in 2017's Split. She has been in bigger projects recently, but nothing I haven't watched yet. I'm pretty sure she'll do fine as Princess Peach, but as far as I remember, the princess didn't do much except that little scream of hers. Oh, and how can I possibly forget about Mario's less-famous, but still awesome brother Luigi? He'll be voiced by Charlie Day. Okay, now that fits just perfectly. Charlie Day is a wizard at playing the loud and dopey sidekick, which makes him the best fit for Mario's brother. Luigi doesn't get as much love as his famous brother Mario, but he's still his brother, danget. It wouldn't be Super Mario Bros. without him.
But what about Mario's notoriously famous arch-enemy, Bowser? Guess what? He's being voiced by the great Jack Black. So I'm not sure how that's supposed to work, but I'm guessing the Bowser in this movie will be a lot funnier than how we're used to seeing him. Again, I'm not sure how that's supposed to work, but with Jack Black voicing him, can this really go wrong? I highly doubt it, but we need that intimidating Bowser who plagued us for so long. And for the record, there's another iconic Nintendo character in the movie. That would be Donkey Kong and he's being voiced by Seth Rogen. Another intimidating enemy of Mario being voiced by a comedic actor? I'll take it, as long as this Donkey Kong is an imposing threat to the Super Mario Bros., but I'll expect some of that Seth Rogen-style humor. Just the fact that all of these famous Nintendo characters are in this upcoming animated Super Mario Bros. movie triggers that nostalgia.
It doesn't even stop there. We also got Keegan Michael-Key voicing Toad, Fred Armisen as Cranky Kong, Kevin Michael Richardson as Kamek, and Sebastian Maniscalco as Spike. Those are highly talented and very funny men, but I actually don't remember those characters too well. I'm sure when I watched this movie, the memories will come back to me. Overall, I think this was a good casting choice for all characters. From Chris Pratt's voice work in the Lego Movies, to Seth Rogen as Pumba in 2019's The Lion King, not to mention Keegan Michael-Key (who was heavily underutilized, in my opinion), I think this animated Super Mario Bros. movie is in good hands.
But it's also still a video game movie, so let's go in with extreme caution.