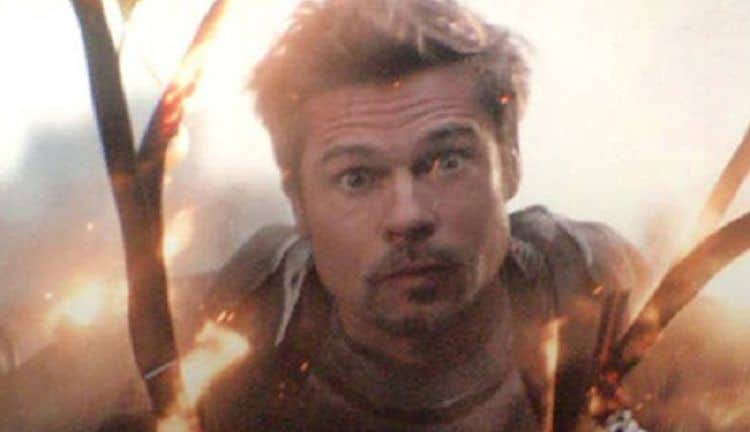 A lot of people want to believe that actors love what they do and that they do it for the passion and so on and so forth and all that noise. The truth is that yes, a lot of them do have a great deal of passion for what they do, and they live that passion every day, but they also enjoy getting paid. There are plenty of actors who take in roles that people don't fully understand, and the reason at that point is that they're getting paid, and everything else is kind of pushed aside. Actors can be practical too, and when it comes to taking on roles that they're not fully behind they find ways to justify it, mostly in the form of the zeroes following a given number that is offered to them for taking on the role that's desired of them. Don't go looking too surprised, actors often enjoy expensive lifestyles and something has to pay for the extravagances that they take full advantage of, as well as the businesses that many of them decide to begin at some point or another in their lives. In other words, actors take the money and run with it as much as anyone else at times. If you're thinking that Brad Pitt did the same in Deadpool 2 from this pic however then you might get a kick out of realizing that he did it in return for a cup of coffee delivered to him by none other than Ryan Reynolds. In other words, he didn't take anything for this role.
Here are a few actors that took roles just for the money.
5. Glenn Close – Guardians of the Galaxy
To be fair, doing a couple of big movies helped Glenn to accomplish her goal of doing a couple of smaller movies since the bigger paychecks do mean more financial freedom, and she does put her all into a role more often than not. Big names do tend to bolster movies in a big way, even if the stars aren't seen on screen for that long. Her role in this movie was fairly short, in fact a lot of people might not even recall seeing her in the movie at all, but at the very least it helped her achieve something that she was working towards, and it wasn't quite the worst experience she's ever had on screen.
4. Michael Caine – Jaws: The Revenge
You will and you won't hear Michael Caine defending the train wreck of the Jaws franchise, as he doesn't mind the paycheck that came with it, but does lament that it has to be the absolute worst movie of the bunch since even the fans turned their nose up at this one, and fans of a franchise are sometimes notorious for sticking to their guns and not saying anything about a favored movie. But again, when something is paying the bills and doing its part to keep an actor in the good graces of those that are making the movie, it's recognized as a kind of tribulation to get through, and the money makes it just a bit easier.
3. Bob Hoskins – Super Mario Bros.
Before his passing, Hoskins actually stated that he regretted this movie entirely and wouldn't have done it again if he had the choice to go back and correct anything in his life. The money was worth it at the time, but the stink that this movie produced was, to him, not worth it afterwards. Seeing as how the movie was almost nothing like the popular video game it's not hard to see why a lot of people didn't care for it, but for Hoskins a big part of the problem was working under directors that obviously didn't know what they were doing and were actually ordered off the set by their agent at one point.
2. Morgan Freeman – Olympus Has Fallen
It might make a few faces fall to realize that one of the most iconic voices in Hollywood isn't entirely passionate about every movie he's ever been in, but he also knows the importance of staying on good terms with those that do the hiring and those that can help a person's reputation move forward. Those that are writing the checks want someone that's going to show up, and despite the lack of passion concerning the trio of movies that came from this one idea, Freeman has shown up because he knows it's better to be reliable sometimes than overly passionate and unwilling to do what it takes to get paid.
1. Alec Guinness – Star Wars
The man that exemplified Obi-Wan Kenobi honestly did not feel as though he connected with the movie in any way, though he did his part and made it work as much as possible. He didn't care for the dialogue though he did work well with others at least, but when it was time for him to go he managed to take his check and exited as quickly as he could. A lot of people might not realize this, but to be fair he felt so out of place that it was a relief for him when it was all over.
Sometimes it's just about getting paid and less about the actual movie.