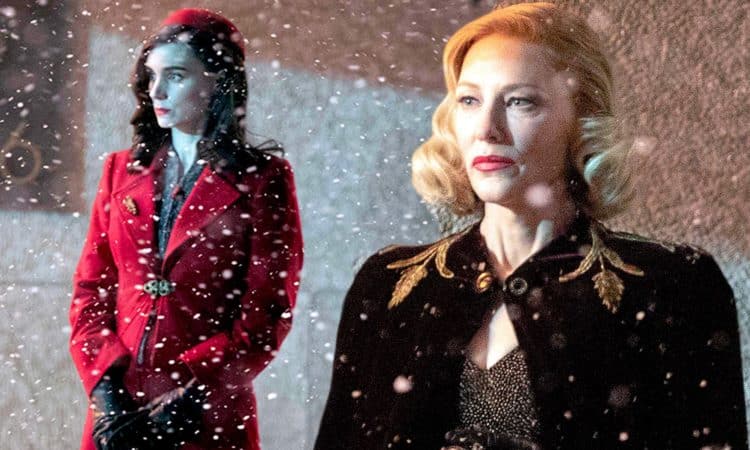 The psychological thriller movie genre is ever-changing. Filmmakers continue to rack their brains to come up with out-of-the-box and creative storylines, with unconventional characters. The goal is to keep viewers entertained and at the edge of their seats until the credits start rolling. The playing field is getting tough. Viewers have been spoiled with the latest technological advances happening in the world of film, and are not as easily amused as before anymore. The stakes are high, and filmmakers have got to have skin in the game in order to succeed. This challenge proves to be beneficial to the film industry, as it pushes movie makers to elevate and innovate, in order to stay relevant. The upcoming film, Nightmare Alley, is one of those that tick all the boxes of what makes a promising psychological thriller. Get ready to enter another world where nothing is certain, and the possibilities endless. Here are five reasons why we'll be clearing our schedules to watch Nightmare Alley:
5. An interesting back story that has stood the test of time.
This is not the first time the film will be shown on the big screen. The upcoming film is actually the second feature movie adaptation of the bestselling true crime novel by William Lindsay Gresham of the same name. The first adaptation was released in 1947, and has since been regarded as an America cinema classic. The fact that major production houses are still interested in reinventing the famed story after all this time, only means that there is something truly special about the film's premise. It's a timeless tale that can be transformed to cater to a wider set of audience, and be enjoyed by a new generation of thriller film lovers.
4. The film is built on a strong foundation.
When it comes to a solid track record, look no further. The upcoming film is directed by the critically-acclaimed director, Guillermo del Toro, whose projects consist of Academy Award winning fantasy films, Pan's Labyrinth and The Shape of Water. Leave it to him to come up with another award-winning story that is set to capture not only the attention, but also the hearts of audience members. Del Toro's works of art are mostly connected with the fairy tale and horror genres. It has been known that his imagination knows no bounds. This time, del Toro will not be making use of supernatural elements to spook movie goers. It is not to say that the upcoming film won't have any monsters lurking around. This time though, the deception and darkness will be brought about by human beings. If there's one lesson to be taught, it's that looks can be deceiving, and that you cannot base a person's character solely on first impressions.
3. A gathering of an all-star ensemble that is not often experienced onscreen.
Viewers can look forward to seeing their favorite Hollywood actors sharing the screen. Some of the film's multi-talented cast members who will be bringing the well-loved characters back into life once again include, Bradley Cooper (A Star Is Born) as Stanton Carlisle, Cate Blanchett (The Curious Case of Benjamin Button) as Dr. Lilith Ritter, Toni Collette (Knives Out) as Zeena Krumbein, Willem Dafoe (Grand Budapest Hotel) as Clem Hoately, Richard Jenkins (The Visitor) as Ezra Grindle, Rooney Mara (The Girl with the Dragon Tattoo) as Molly Cahill, and Ron Perlman (Pacific Rim) as Bruno. This highly-anticipated ensemble is a treat for movie goers, and ultimately, a gift to the world of cinema. It is definitely worth all the buzz and hype.
2. The film's unique storyline set in the most interesting location.
The film is set in the colorful world of carnival, which is filled with con men and grifters. It follows Stanton Carlisle, a former carnival worker who becomes a bigtime nightclub performer by manipulating others with this cold-reading tricks he learned to make wealthy and gullible people believe that he is a gifted mind reader. Dr. Lilith Ritter, a female psychiatrist, starts off as the bane to his existence, as she steps in to expose Stanton as a fraud. One thing leads to another, and she suddenly finds herself caught up in his deceptive schemes. Will they get to outsmart each other? In a world filled with web of lies, who will fall prey and end up entangled?
1. Good things are worth the wait
It takes a village for a movie project to be completed. The journey may not always be seamless, but a good outcome is worth all the stress and sleepless nights. The filming of the movie happened during a tumultuous time, and took at least two and a half years to complete. Finally, there is light at the end of the tunnel. The Nightmare Alley is scheduled for its theatrical release on December 17, 2021.