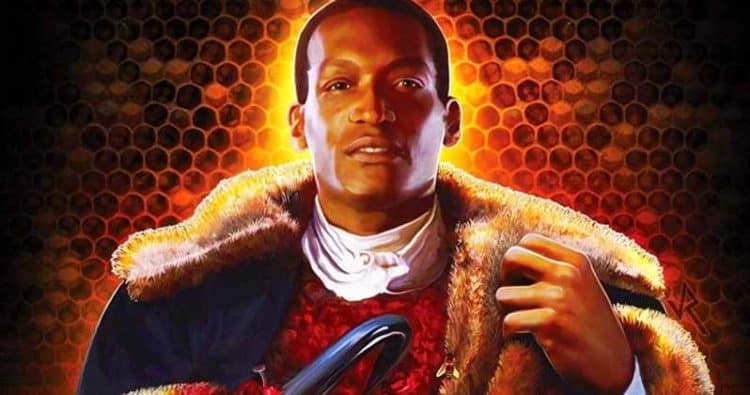 Since their inception, horror movies in the United States have featured mostly white casts. When non-white cast members are included in the story, they tend to play minor roles. On top of that, the few non-white characters that have been mixed into mainstream horror movies don't typically survive until the end. As a result, Black filmmakers and actors have made their own attempts at scary movies over the years. Although there aren't very many scary movies featuring mostly Black casts, quite a few of them have gone on to become classics within the Black community. If you love the horror genre and are looking for some things to add to your watch list, we've got you covered. Here are the 10 best scary movies featuring a predominately Black cast.
10. Blacula
Released in 1972, Blacula is a blaxploitation movie that stars the late William Marshall in the title role. The film puts a Black spin on the well-known story of Dracula. Although Blacula wasn't the best film in terms of horror and storyline, it is has played a very important part in the history of Black horror films. According to an article from Horror Homeroom, "Blacula is arguably a pioneer of black horror, which might be thought of as the reinvention of the genre "from the vantage point of Blackness." In 1973, a sequel was released called Scream Blacula Scream. In the summer of 2021, several news outlets reported that a Blacula remake was in the works. The upcoming movie is set to pick up where the sequel left off. In a statement about the project, the film's director, Deon Taylor, said, "Blacula' is arguably one of the most prestigious Black franchises and so important to the culture as it birthed a groundswell of Blaxploitation-horror films, which changed the game for how our people were seen on the big screen".
9. Vampire in Brooklyn
Starring Eddie Murphy, Vampire in Brooklyn is a horror-comedy film about a vampire who arrives in Brooklyn in search of a woman who is half human and half vampire. Originally, the movie was intended to be strictly horror, but Wes Craven decided that incorporating comedy would be the best route. At the time of its release, Vampire in Brooklyn was somewhat of a flop at the box office. On top of that, it received mostly negative reviews. However, in the years since, the film has become a cult classic.
8. Bones
The movie Bones was heavily inspired by movies like Blacula. Despite being released in 2001, the film was set in 1979. It even featured a leading role from the queen of blaxploitation films, Pam Grier. Bones is centered around a local numbers runner named Jimmy Bones (Snoop Dogg) who is set up and murdered. He eventually rises from the dead to avenge his death. Viewers follow along as he hunts down and torments the people who were responsible for his death. Unfortunately, Bones was a massive failure at the box office and only made back half of its $16 million budget. But now that some time has passed, Bones is one of those movies that can be fun to go back and watch.
7. His House
After premiering at the Sundance Music Festival in January of 2020, His House was released on Netflix in October of that year. The movie follows a Sudanese couple who comes to England as refugees. Sadly, their young daughter does not survive the trip. When they arrive in England, they are given very strict rules to follow in order to stay in the country. However, the housing they are given is dilapidated, to say the least. Not long after moving into their new home, the couple starts to experience strange hallucinations in which they see their daughter and other images of their old life. They eventually realize that the house is haunted and they go on a mission to save themselves from the evil entity. His House has the perfect combination of suspenseful moments and jump scares. currently has a 100% rating on Rotten Tomatoes which is very difficult to achieve. Robert Daniels, a reviewer for Polygon, wrote, "His House is a terrifying debut that breathes a fresh voice into the haunted-house subgenre".
6. Sugar Hill
Sugar Hill is one of the first Black horror films and in many ways, it was ahead of its time. The film tells the story of a photographer named Diana Hill (Marki Bey) whose boyfriend is murdered after refusing to sell his nightclub to a mob boss. Diana then enlists the help of a voodoo priestess to get revenge for her boyfriend's murder. The priestess is able to summon the lord of the dead who awakens an army of zombies who are former slaves brought to the United States from Africa. Sadly, Sugar Hill is often forgotten when people think of Black horror movies. However, its legacy continues to live on in other ways. Although Marki Bey's acting days may be over, she hasn't left the horror genre behind. She and her husband have operated a murder mystery crews line for several years.
5. Antebellum
Starring Janelle Monae, Antebellum was released in 2020 and it had a really cool concept. The movie is about a woman named Veronica who mysteriously finds herself on a slave plantation. Although she thinks she has somehow transported back in time, the plot twist is that she, and several other Black people, were really being held at an old plantation where racist white people would go to pretend to be slave owners and overseers. Although the idea behind Antebellum was interesting, the execution fell short. Still, though, it's a movie worth checking out.
4. Tales From the Hood
Part horror, part comedy, Tales from the Hood is an anthology film that tells several separate stories. According to the movie's writer and director, Rusty Cundieff, the film was inspired by a one-act play called The Black Horror Show: Blackanthropy. Some of the stories in the film are also inspired by events in Cundieff's life. The movie didn't get the best reviews, but it still managed to result in two spin-offs. The first, Tales from the Hood 2, debuted in the summer of 2018. The second, Tales from the Hood 3, was released in the fall of 2020.
3. Candyman
Candyman is easily one of the most iconic Black horror movies of all time. Originally released in 1992, the movie tells the story of a supernatural figure named Candyman who can be summoned after someone says his name five times in a row while looking in a mirror. Despite his name, however, Candyman's visits aren't sweet. Shortly after appearing, he kills the summoner using a prosthetic hook. After the film's release, some people criticized it for allegedly perpetuating racial stereotypes. However, the movie was a massive box office hit. In 2021, a sequel of the same name was released. Tony Todd reprised his role as the Candyman. The sequel was also a box office success and it's received lots of praise from viewers and critics.
2. Us
Written and directed by Jordan Peele, the 2019 movie Us was one of the most highly anticipated movies of the year and it more than lived up to people's expectations. The film follows a Black family who goes on vacation only to find themselves being tortured by people who look exactly like them. The movie is full of twists and turns and hidden messages. In addition to being a box office success, the movie received lots of positive reviews. Us also earned a total of 69 award nominations and it won 43. In his review for Mercury News, Randy Myers wrote:
"Every element in this film serves a purpose and is set up like a chess move, from the soundtrack to the detailed production values. (Be sure to check out the old VHS tapes in a flashback sequence). All of this fuels Peele's American nightmare, a startling vision that'll change not only how you feel when you hear the Luniz '90s hip-hop hit "I Got 5 On It," but how you feel when a curiously familiar stranger passes by. If you see just a glint of a pair scissors, run. Run fast."
1. Get Out
The 2017 movie Get Out was Jordan Peele's directorial debut and most people would agree that it was one of the best debuts of all time. Get Out is about a young interracial couple who played by Daniel Kaluuya and Allison Williams. When the couple goes to visit Rose's (Williams) family, Chris (Kaluuya) finds himself in a very uncomfortable situation when her parents start making questionable comments about black people. Things take an even more bizarre turn when Rose's parents pressure Chris into undergoing hypnotherapy. Get Out is the type of movie that uses elements of truth to scare viewers and it works very well. The film brought in more than $250 million at the box office, which is especially impressive considering the budget was just $4.5 million. The film received several award nominations and it won an Academy Award for Best Original Screenplay. Although it's only been a few years since Get Out's release, lots of people already consider it a Black horror classic.
Tell us what's wrong with this post? How could we improve it? :)
Let us improve this post!