While most actresses aren't necessarily chasing fame and fortune, that is an inevitable by-product of success. Acting is a tough profession to pursue and it can take years to see the rewards. For most thespians, the pinnacle of success is making their way to Hollywood.
Of course, when an actor or actress finally lands their big break in Hollywood, with this comes massive amounts of money. This list will take a look into the lives and careers of some of the most well-known actresses in Hollywood. So, with that said, let's take a look into the top twenty richest actresses in Hollywood.
1. Jami Gertz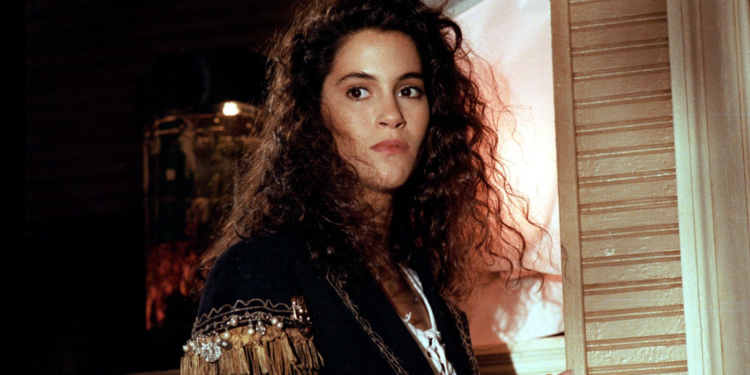 Jami Gertz is an American actress who has had a successful career, with many iconic roles in movies such as The Lost Boys, Less Than Zero, and Twister. However, Gertz's success extends beyond her acting career. She has become the richest actress in the world through her business ventures outside of Hollywood. Gertz is an expert in finance and investing, and has made a fortune for herself through savvy investments and business ventures. She is a sports team owner and an active philanthropist, giving generously to various charities and nonprofit organizations. Despite her immense success, Gertz remains down-to-earth and is passionate about helping others. Her net worth is estimated at a whopping $3 billion.
2. Oprah Winfrey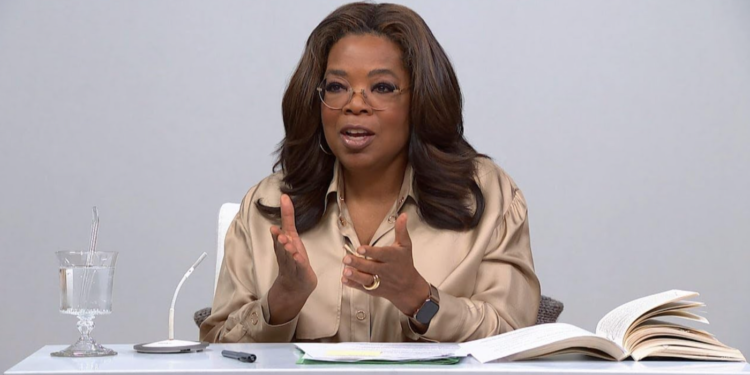 Oprah Winfrey is a household name in the entertainment industry. Her career as a presenter and talk-show host spanned over 25 years. Furthermore, The Oprah Winfrey Show, was the highest-rated talk show in American history, with over 20 million viewers per week. She is also an accomplished actress, with notable performances in films such as The Color Purple, and Selma. Her seismic net worth of $2.5 billion is a reflection of her impressive career and entrepreneurial ventures, which include her own television network and magazine.
3. Reese Witherspoon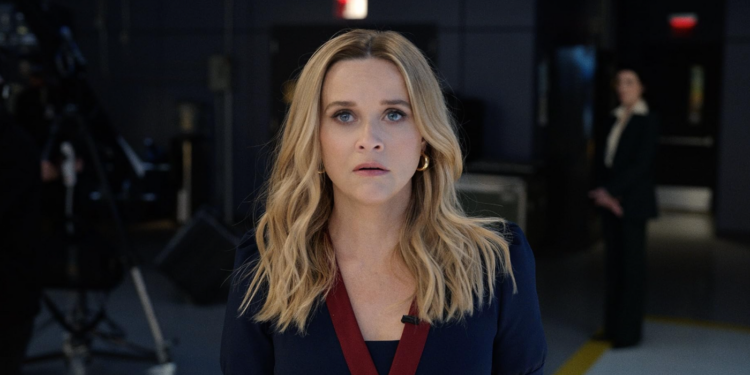 Reese Witherspoon is an American actress, producer, and entrepreneur known for her versatile performances on stage and screen. She first gained prominence in the late 1990s and early 2000s with her breakout roles in Election, and the romantic comedy, Legally Blonde. However, she soon proved her acting chops with her nuanced portrayal of troubled characters in the dramas Walk the Line, and Wild, both of which earned her critical acclaim. In fact, she won an Academy Award for Best Actress for Walk the Line. With that said, Witherspoon has successfully transitioned from her humorous blonde persona into more dramatic roles, proving her range as an actor. As of 2023, her net worth is reported to be over $400 million.
4. Jennifer Aniston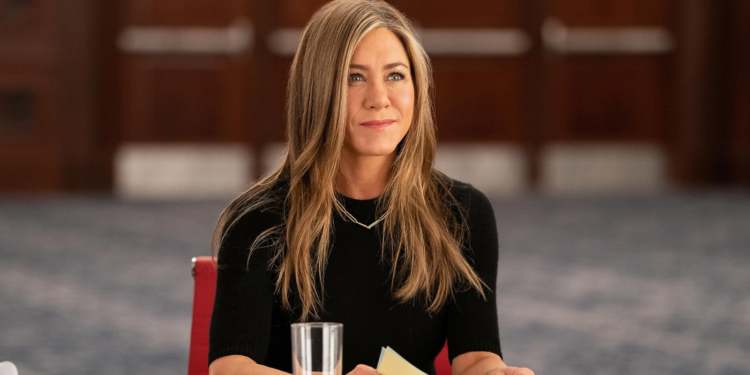 Jennifer Aniston is an American actress, producer, and businesswoman who rose to fame in the 90s with her role as Rachel Green in the hit sitcom Friends. The show quickly became a cultural phenomenon and Aniston's portrayal of the fashionable and funny Rachel made her one of the most popular actresses of her time. After the show ended in 2004, Aniston went on to become the most successful cast member, starring in several blockbuster movies such as Marley & Me, The Break-Up, and Just Go with It. She also continued to work on television, most notably in the drama series The Morning Show. Aniston's talent and charm have continued to capture audiences, making her a beloved figure in the entertainment industry. As of 2023, her net worth is around $300 million.
5. Mary-Kate and Ashley Olsen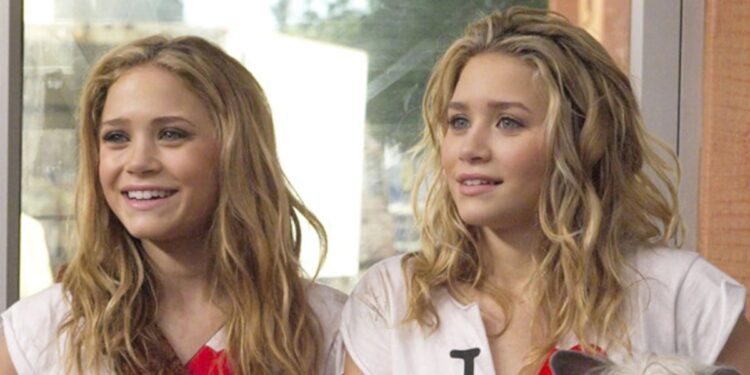 Mary-Kate and Ashley Olsen rose to fame as child stars in the 90s. They starred in a number of TV shows and movies together, which earned them a huge following. The twins became known for their fashion-forward style and their ability to harmonize and switch roles with ease on camera. However, as they grew up, they decided to step away from the limelight. The twins have pursued careers in the fashion industry, launching their own label, The Row, and winning numerous awards and industry recognition. As of 2023, Mary-Kate and Ashley Olsen's net worth is estimated to be around $300 million.
6. Julia Roberts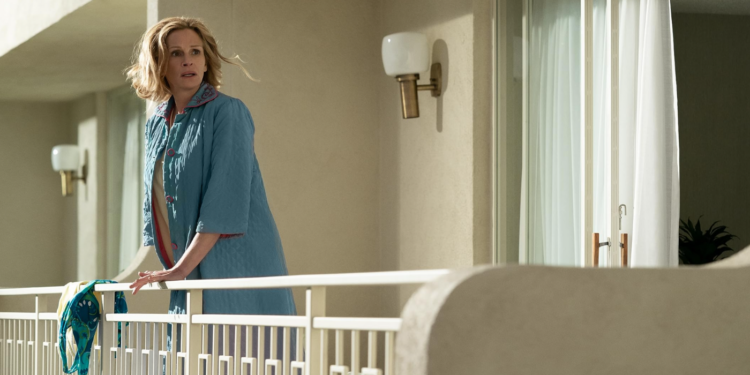 Julia Roberts was born in Smyrna, Georgia on October 28th, 1967. She began her acting career in 1987 with her first big break in the movie Mystic Pizza. Her popularity grew rapidly after her role in Pretty Woman, which became a classic romantic comedy that would make Roberts a household name. She earned an Oscar nomination for Steel Magnolias, and finally won her first Academy Award in 2001 for Best Actress in a Leading Role in the movie Erin Brockovich. Julia Roberts is truly one of the most respected actresses in the film industry and continues to inspire new generations of actors and actresses. As of 2023, her net worth is $250 million.
7. Julia Louis-Dreyfus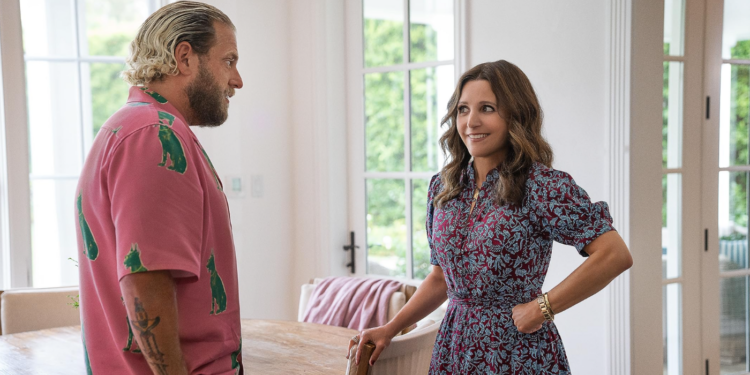 Julia Louis-Dreyfus is an American actress and comedian who was born in New York City. She comes from a wealthy family of French ancestry, her father being billionaire Gerard Louis-Dreyfus, who is the chairman of Louis Dreyfus Energy Services. Julia rose to fame in the 1990s with her breakout role as Elaine Benes on the hit sitcom Seinfeld, which was one of the most successful sitcoms of all time. She won several awards for her performance, including an Emmy Award for Outstanding Supporting Actress in a Comedy Series. After Seinfeld, Julia went on to star in her own comedy series The New Adventures of Old Christine, and HBO's Veep. Julia Louis-Dreyfus has become known as one of the funniest and most talented comedic actresses in Hollywood. Her net worth is believed to be around $250 million.
8. Sandra Bullock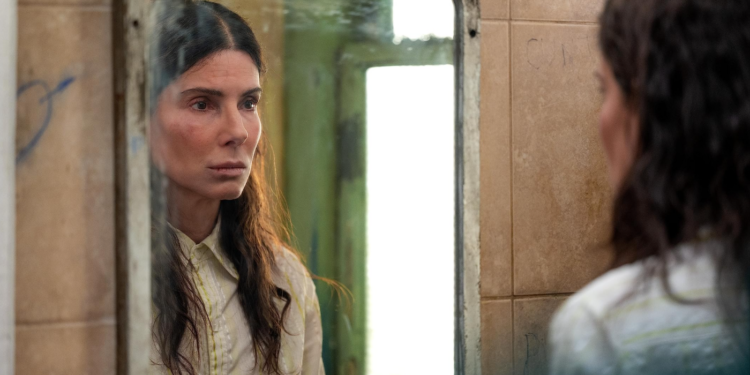 Sandra Bullock is a renowned American actress known for her exceptional performances in various Hollywood movies. Her rise to fame began after her role in the hit action-thriller movie Speed in 1994. The film was a box office hit, earning millions and catapulting her career to new heights. With her acting prowess, Bullock has since starred in several blockbuster movies such as Miss Congeniality, The Proposal, and Gravity. Her iconic performance in The Blind Side won her an Academy Award in 2010 for Best Actress. Today, Sandra Bullock is considered one of the most successful actresses in Hollywood, with a net worth of $250 million.
9. Salma Hayek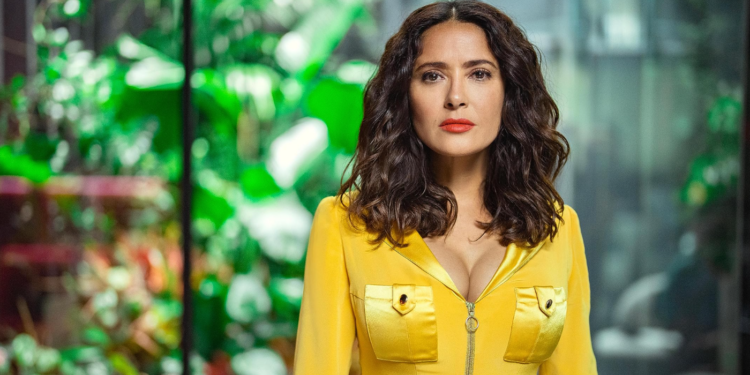 Salma Hayek is a Mexican-American actress who was born on September 2, 1966, in Coatzacoalcos, Veracruz, Mexico. She began her acting career in Mexico in the late 80s, before moving to the United States in 1991. Hayek's most iconic roles include her portrayal of Frida Kahlo in the film, Frida, for which she received an Oscar nomination. She also starred in the film Desperado, alongside Antonio Banderas, and played the lead role in the romantic comedy-drama, Fools Rush In. Hayek has been an outspoken advocate for women's rights and was one of the founding members of the Time's Up movement. As of 2023, her net worth is believed to be around $200 million.
10. Catherine Deneuve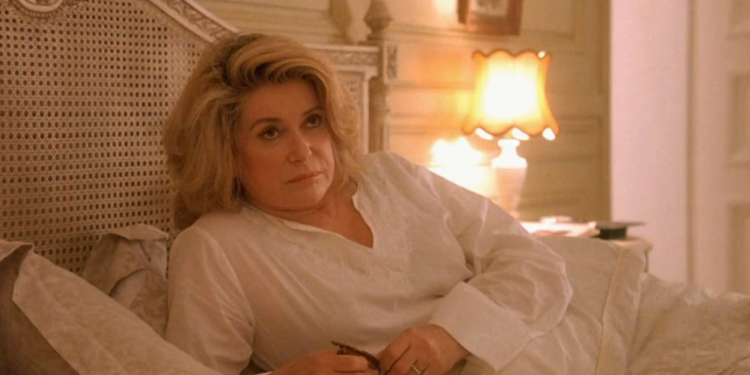 Catherine Deneuve was born on October 22, 1943, in Paris, France. She began her career as a child actress, and later gained international fame for her roles in films like The Umbrellas of Cherbourg, and Belle de Jour. Deneuve has appeared in over 100 films throughout her career, and has worked with some of the most renowned directors in cinema, including Luis Buñuel, Roman Polanski, and François Truffaut. Her performances have earned her numerous accolades, including César Awards, BAFTA Awards, and an Academy Award nomination. In addition to her film work, Deneuve has also acted in television series, and has served as a spokeswoman for various fashion and beauty brands. As of August 2023, her net worth is estimated to be $185 million.
11. Charlize Theron
Charlize Theron is a South African-born actress who has become a Hollywood icon and one of the industry's richest actresses. Her most memorable roles include Imperator Furiosa in Mad Max: Fury Road, Marlo in Tully, and Meredith Vickers in Prometheus. However, Theron's most notable performance came in 2003 when she won the Academy Award for Best Actress for her role in Monster. She portrayed Aileen Wuornos, an infamous serial killer, and completely transformed herself to become virtually unrecognizable. Theron gained weight, shaved her eyebrows, and underwent hours of make-up each day to achieve the look of Wuornos. As of 2023, her net worth is $170 million.
12. Scarlett Johansson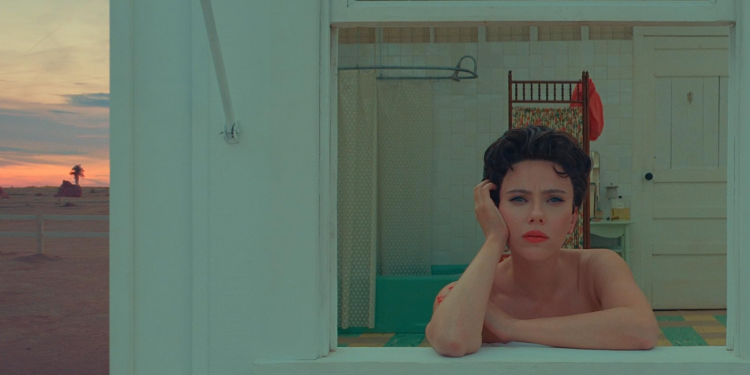 Scarlett Johansson was born on November 22, 1984 in New York City. She has gained a reputation as one of the most eclectic actresses in the industry. Johansson's filmography boasts a wide range of roles, from sci-fi and action, to drama and comedy. Her most notable performances include her portrayal of Black Widow in the Marvel Cinematic Universe, her Oscar-nominated role in Marriage Story, and her critically acclaimed performance in Lost in Translation. As of 2023, her net worth is approximately $165 million.
13. Meryl Streep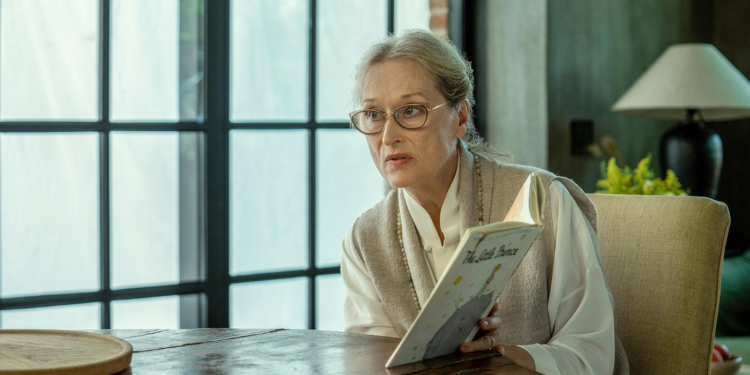 Meryl Streep was born on June 22, 1949, in Summit, New Jersey. Streep is a notable name in Hollywood, and she is considered one of the most iconic and richest actresses of our time. She has built an extensive career in the film industry and has been widely praised for her versatile acting skills. Streep has received numerous accolades, including three Academy Awards, eight Golden Globe Awards, and a record-breaking 21 Academy Awards nominations. Her most notable films include "Kramer vs. Kramer," "Sophie's Choice," "The Devil Wears Prada," and "Mamma Mia!" She is celebrated for her ability to seamlessly transform into various characters and deliver authentic performances. Her achievements in film have earned her a place among the greatest actors in history, and she continues to captivate audiences with her acting prowess. She has a staggering net worth of $160 million.
14. Xuxa Meneghel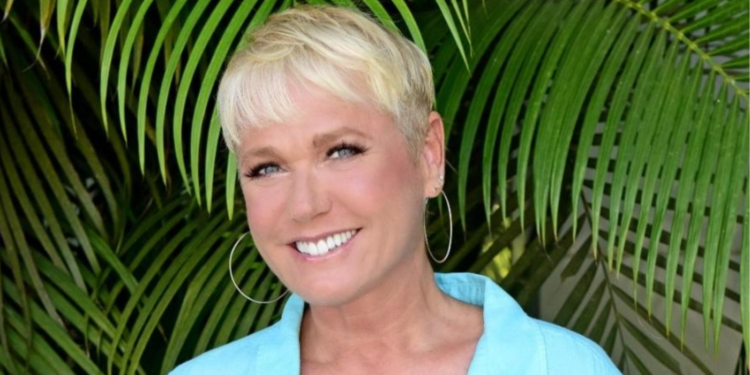 Xuxa Meneghel is a Brazilian television and music icon who rose to fame in the 1980s. A former model and actress, Xuxa became a household name across Latin America with her children's TV shows, albums and movies. To this, she quickly became one of Brazil's highest-grossing entertainers. In 1993, she started her own talk show called Xuxa, which went on to become one of the country's most popular talk shows of all time. She has a net worth of $160 million.
15. Miley Cyrus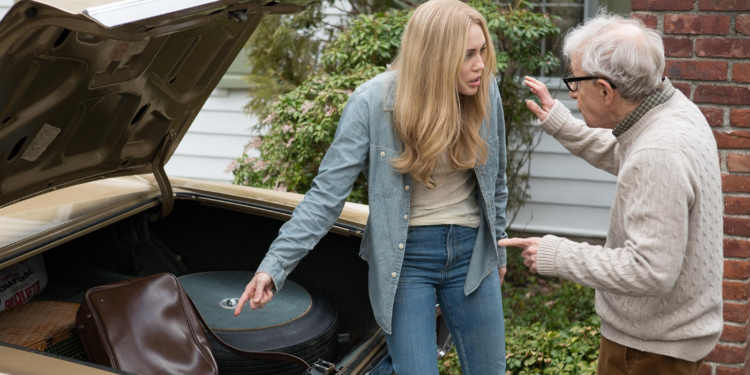 Miley Cyrus first rose to fame as a child star with her role in the hit Disney Channel show, Hannah Montana. However, she has gone on to prove herself as a multi-layered talent with success in both the music and acting industries. Cyrus has released multiple chart-topping albums and become known for her unconventional and boundary-pushing performances. In addition to music, she has also pursued a successful acting career, becoming one of the richest actresses in Hollywood. As of 2023, Miley Cyrus' net worth is roughly $160 million.
16. Angelina Jolie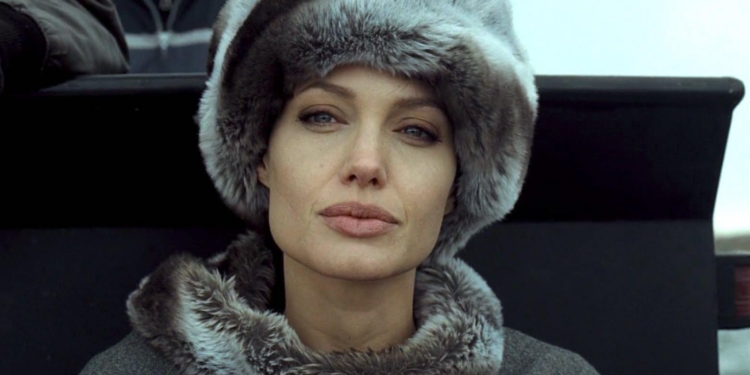 Angelina Jolie is a Hollywood icon, born in Los Angeles, California in 1975. She is the daughter of Jon Voight, one of the world's most well-known actors. However, Jolie has carved out her own path in the entertainment industry, using her own unique talent and hard work. In fact, she has even chosen to use a different last name from her father. Jolie is renowned for her exceptional acting skills, but she has also ventured into filmmaking, and has made a name for herself as a director. One of her most noteworthy directing efforts was with the 2014 biopic, Unbroken, which starred Jack O'Connell. Overall, Angelina Jolie is a phenomenal woman who has made her mark on the world with her talent and hard work. As of 2023, her net worth is estimated to be around $160 million.
17. Demi Moore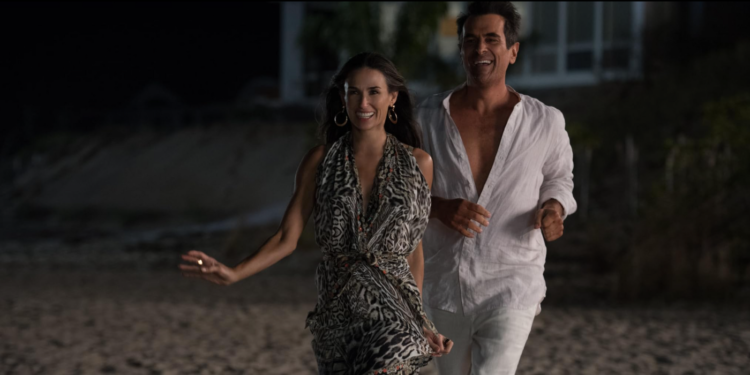 Demi Moore is a Hollywood icon who has made an indelible mark on the film industry with her incredible acting skills, becoming one of the richest actresses in Hollywood. Despite being one of the finest acting talents in history, her acting career has been overshadowed by her high-profile relationships. Moore has been in the public eye for years due to her marriages to Bruce Willis and Ashton Kutcher, but her acting talent should not be ignored. She has starred in several critically acclaimed and commercially successful films, including Ghost, A Few Good Men, and G.I. Jane. Moore has proven time and time again that she is a force to be reckoned with, and her performances have earned her numerous accolades. As of 2023, Demi Moore's net worth is approximately $150 million.
18. Audrey Tautou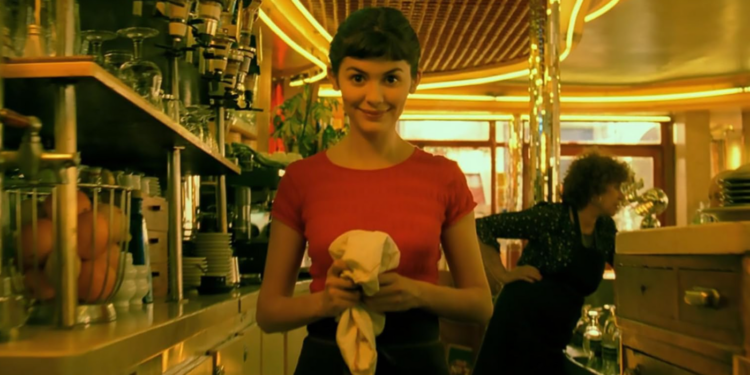 Audrey Tautou is a French actress born on August 9, 1976, in Beaumont, Puy-de-Dôme, France. She is best known for her lead role in the 2001 acclaimed movie Amelie, which earned her international recognition. In Hollywood, she is also recognized for her performance in The Da Vinci Code, as Sophie Neveu, and in Coco Before Chanel as Gabrielle "Coco" Chanel, which garnered her a César Award for Best Actress. Tautou has worked with prominent directors such as Jean-Pierre Jeunet and Ron Howard. With her talent and versatility, she has become one of the most popular French actresses in Hollywood. Thanks to this, she has garnered an impressive net worth of $145 million.
19. Jennifer Lawrence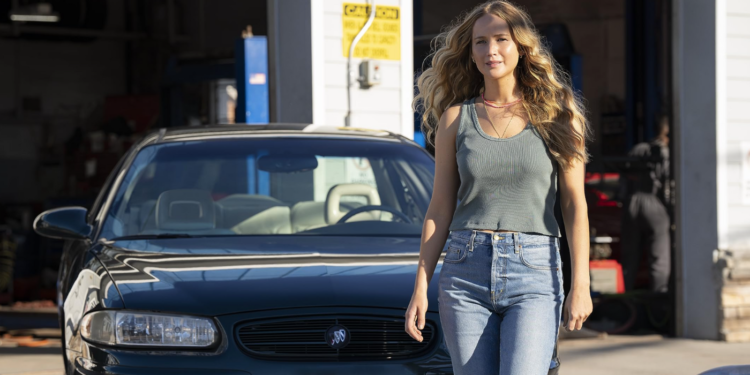 Jennifer Lawrence is a talented American actress who rose to fame rapidly in a short span of time. She first gained recognition for her role in the independent film, Winter's Bone, in 2010, which earned her an Academy Award nomination for Best Actress. She then starred in the blockbuster hit franchise The Hunger Games, and went on to win an Academy Award for her performance in Silver Linings Playbook in 2013. Apart from her acting achievements, Jennifer Lawrence is also known for her philanthropic work and her advocacy for women's rights. As of 2023, her net worth is $130 million.
20. Drew Barrymore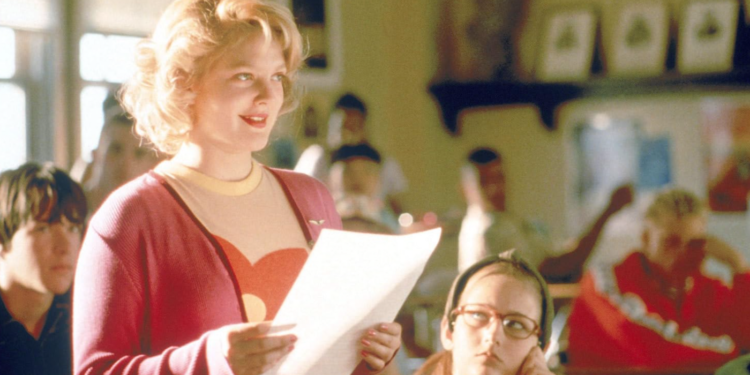 Drew Barrymore is a Hollywood icon who catapulted to fame as a child actor in classic films like E.T. the Extra-Terrestrial. Despite battling her fair share of personal and professional struggles, Barrymore managed to reinvent herself in the late 90s and early 2000s to become one of the richest actresses in Hollywood. Known for her endearing charm and infectious energy, she starred in blockbuster hits such as Ever After, Charlie's Angels, and Never Been Kissed.
Barrymore has also frequently collaborated with Adam Sandler in a string of beloved rom-coms like 50 First Dates and The Wedding Singer. Barrymore is not only an accomplished actress but a successful producer and entrepreneur as well. She has her own production company, Flower Films, and a popular talk show, The Drew Barrymore Show. Furthermore, she has a net worth of $125 million.