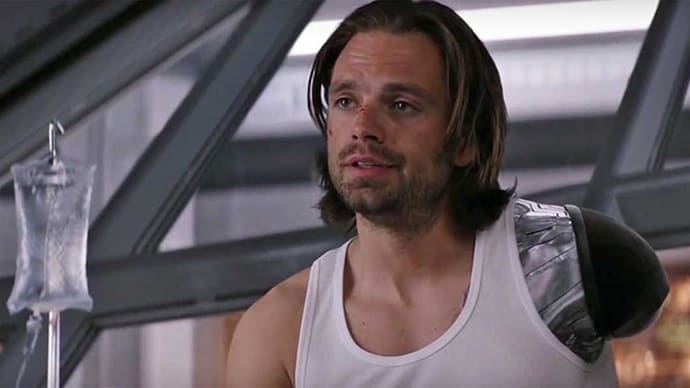 The Marvel Cinematic Universe has evolved so amazingly well over the last few years that we just can't wait for that next MCU movie or series to hit the theaters or OTT platforms, and boy, we sure are glad they do not disappoint. From some of the most exhilarating visuals and action sequences to storylines that keep us riveted at every step, the MCU has brought to us several titles that are gripping and downright fun. And of course, while we love our Marvel heroes and wouldn't trade them for any other, there sure are a handful of villains — who either through the quirky roles they portray in the movies or simply due to some awesome casting efforts — have become as endearing to us as our heroes. And while we cannot lineup each and every one of them (and there are really so many to choose from) we sure can bring at least 10 Awesome, Fun, and Quirky MCU Villains All of Us Fell in Love With! So here we go!
The Grandmaster
The quirky Jeff Goldblum is always a treat to the eyes and when he first emerged as the Grandmaster in Thor: Ragnarok, it did not take audiences more than a glance to fall in love with him all over again. As one of the Elders of the Universe, the Grandmaster is one of the most prominent citizens from among the different worlds that make their appearance in the MCU, and with the blessing of immortality, sure holds a lot of power. While the Marvel Comics versions also attribute the character with several other powers, including the power to resurrect and cause death at will, the movie version sure was a rather muted character, and if it wasn't for Jeff playing yet another role to the best of his idiosyncratic abilities, would have been a forgettable one. But all it took was Jeff's amazing comic timing to give audiences one grand treat after another. Of course, the list of special treats did not end there, and after being seen in a cameo when the closing credits of Guardians of the Galaxy Vol. 2 were played out, Jeff will once again don the role of Grandmaster in Thor: Love and Thunder that is scheduled to be released in July 2022.
Yon-Rogg
Yon-Rogg and Captain Marvel's final showdown in the MCU film Captain Marvel may not have been as dramatic as we would have expected, but instead of disappointing audiences, it only left them wanting more. Jude Law, with his enigmatic smile and dashing good looks may not really be the first one to come to mind when playing the role of an alien Kree, but that's exactly how the bosses who spearhead the Marvel Cinematic Universe wanted it, and aren't we glad for the decision! Acting as Mar-Vell's mentor and commander, and even giving her his blood to save her life, Yon-Rogg is quite the hero in the eyes of Carol Danvers until she realizes the truth and begins to see through the lies that have been fed to her. A rather humiliating defeat later, Yon-Rogg finds himself making his way to the Supreme Intelligence, playing the role of nothing more than a messenger boy on behalf of Captain Marvel. So, will we get to see Jude reprising his role anytime soon? Well, although there isn't any news on this front yet, we sure are hopeful!
Bucky
The name "Bucky" has had various personas in Timely Comics as well as Marvel Comic but the one we'll concentrate on here is James Buchanan "Bucky" Barnes, the one that started off as Steve Rogers' childhood friend and after graduating to a full-fledged MCU villain, once again finds his bearings to take on a more positive role in the MCU. Played by Sebastian Stan, the role was reprised as a patchy one in Captain America: The First Avenger, but later, as the storyline progressed, it was transformed into a full-fledged villain in the form of the Winter Soldier, not just giving Captain America a run for his money but creating havoc in other ways too. With a major role in Captain America: Winter Soldier, Sebastian thrilled audiences with his fight sequences and even won a nomination at the MTV Movie & TV Awards for Best Fight. His role in Captain America: Civil War was equally well-appreciated. In all, Sebastian has appeared in seven MCU movies as Bucky Barnes and also makes an appearance as one of the leads in the series The Falcon and the Winter Soldier.
Ego the Living Planet
Kurt Russell has played a lot of iconic characters in his many decades in the entertainment industry, so when we saw him appear as Peter Quill's father, we knew this was more than just a passing role. And true to our instincts, the role turned out to be a central one and as Ego the Living Planet, Kurt sure made quite the impact! Finding his long-lost son in Guardians of the Galaxy Vol. 2, Ego proclaims himself to be a Celestial and lures Chris Pratt to his planet with plans that later begin to unravel after Peter learns that it was Ego who had killed his mother by placing a tumor in her brain. A destructive showdown ensues, during which the Guardians of the Galaxy, escaping the imploding planet by the skin of their teeth, bring about the end of Ego. Played to perfection by Kurt, who did complete justice to every second of the length of the role he got, this one's a clear favorite when it comes to villains who keep a relatively low profile until it is time to reveal their true selves. What else could you say about a being that is really an entire planet!
Iron Monger
As an actor, Jeff Bridges has some endearing roles to his name, and with his intoxicatingly deep voice and inimitable charm, has loads of fans to his name. And equally impressive is his stint as the Marvel Cinematic Universe villain Obadiah Stane. First making an appearance in the MCU in Iron Man, Obadiah plays a series of tricks to take control of Stark Industries and all its amazing technologies. When all else fails, he steals Tony Stark's personal arc reactor and heads into a showdown with the Iron Man after the latter powers up his suit with the help of a replacement arc reactor. An epic battle ensues — an action sequence that will go down as one of the most interesting ones in the MCU — and ends with Obadiah Stane meeting his death at the hands of Tony Stark. Eleven years after the release of this movie, the face of Jeff again made a blink-and-you'll-miss-it appearance in Spider-Man: Far From Home in the form of a flashback. But we sure wish we could have seen more!
Hela
In Thor: Ragnarok, the captivating and talented Cate Blanchett brings to life the portrayal of Hela, the Asgardian goddess of death, and boy does she impress! For someone who kills without regret and goes about destructing just about anything in her path only to fulfil her yearning for bloodbath and ambitious conquests, it was surprising even for audiences to find themselves taking a liking to this villainous character. But then we guess that's what Cate Blanchett is all about! Even after destroying the Mjolnir with the same ease that Thor picks up the hammer, Hela goes on to banish Loki and Thor from their home planet and sets about building a new kingdom that goes by her rules. In the final showdown, Hela finally meets her death at the hands of Surtur, finding the Twilight Sword to be the weapon that ends her life. And while we do not expect Hela to make another appearance anytime soon, we sure can acknowledge the fact that if the role is played by anyone else in the future, they will have only one job to do — match their work to the same levels of work that Cate has delivered in Thor: Ragnarok.
Thanos
As powerful as Thanos is, in the MCU version of events, there are many instances where the ultimate supervillain is a lot weaker than we expect. In some instances, we even feel sorry for the supervillain. After all, he was only trying to accomplish the all-important task of readjusting the population of the universe so that his seemingly natural plan for correcting the course of the history of the universe could be fulfilled. Played to perfection by Josh Brolin, this character of Thanos first appeared in The Avengers, before becoming one of the central characters of The Infinity Saga. It was in Avengers: Endgame that Thanos finally witnesses all his plans go to waste. Despite his menacing presence and almost-perfect plan to carry out the biggest murder spree in the history of the universe, there are times when even the mighty Thanos seems helpless indeed and it is these endearing moments that make this movie such a good one. If there's one supervillain that audiences wanted more of, despite his quest to annihilate half the universe's populace — something he even accomplished for a while — it was Thanos. From his hunt for the Infinity Stones and his manipulation of every situation to help seal the deal to the brilliance he lends in every sequence Avengers: Infinity War and Avengers: Endgame, there are several reasons to fall in love with both Thanos and Josh Brolin. Labeled one of the greatest villains of all time — and easily finding a place among the top five — Thanos remains a crowd favorite.
Mysterio
No one can beat the magic of Jake Gyllenhaal when it comes to certain roles he's played, and you can now add one more to the list with his brilliant portrayal of Mysterio in the MCU. With Spider-Man: Far From Home, Mysterio didn't just make a powerful comeback in the cinematic universe but also carried off a coup of sorts — in some sequences, winning more hearts than the web shooter himself! Well, as tough as it is to beat Tom Holland's avatar as Spider-Man in terms of popularity, Jake Gyllenhaal managed to do just that in his role as the illusionist who, this time around, used the magic of drones and visual effects to create an over-the-top story that only he could sell. Even turning the masses against Spider-Man, for a while, it did seem that Mysterio would take over for good! Unfortunately for some fans, this did not happen and the only times we could catch more glimpses of Jake (via archival footage) was in Spider-Man: No Way Home and the series TheDailyBugle.net. All in all, it is safe to say that if we had to choose one villain who overtook even the hero for a while, in terms of popularity both on and off the screen, it was definitely Jake Gyllenhaal in his portrayal of Quentin Beck aka Mysterio!
Killmonger
Alright. so let's begin this one with a question that almost always ends in debate — Would the character of Killmonger have been so immensely popular if it wasn't played by Michael B. Jordan? See? We told you that even if were only you trying to answer the question, you'd end up debating even with yourself! Easily one of the most popular characters in the Marvel Cinematic Universe, and probably the only villain to have fans lusting after the actor as much as the character, Michael's portrayal of Killmonger is one of the most powerful ones we have seen. That it brought alive Black Panther and upped the excitement by quite a few notches would be an understatement. In the movie, the character derives the name Killmonger as a nickname given to him while he was honing his killing instincts as an American. black-ops soldier, the few tweaks in the character's storyline hardly made a difference to fans. Eventually, it came down to a showdown between T'Challa — brilliantly portrayed by the late Chadwick Boseman — and a mortal wound that Killmonger suffers at the hands of his cousin. Choosing to die rather than be imprisoned, we only wish Killmonger would have chosen the former. There are so many storylines that are popping into my minds right now that could have played out in future MCU movies just by this little twist in the tale!
Loki
Oh, we don't care if he sells out his father, his kingdom, or even his brother. We all love Loki! And there are no two ways about it! And something tells us this general feeling of wanting to embrace one of the most notorious villains of the MCU comes from Tom Hiddleston playing the character of the God of Mischief rather than the character of Loki Odinson himself! Well-loved every time he appears on screen in one of the many MCY movies or in one of the episodes of Loki, Tom is probably the only villain out there who is forgiven just about every transgression only because he is Tom Hiddleston! That's because Tom really is the cutest! Whether he is hating his brother or latching on to alliances to take over Asgard and lately, Planet Earth too, there's always something fun and endearing about this Loki, and we just can't have enough! Although Loki's death in Avengers: Infinity War came as a shocker to fans, we are all so glad that Marvel found other ways to bring back Tom to the franchise. And now that he has his own series, we are even more in love with this mischievous brat of an actor!
Let's End This Villanous Parade Now, Shall We!
Alright, we know not many of the villains on this list even deserve the attention they get — how could they when most of them are only out to create havoc and destruction — but call it a mix of great casting and brilliant portrayals or an audience's own list of idiosyncracies, there's no denying that they are well-loved in their own way. And although their end is necessary to the plotline, each time they are defeated, our hearts break a little more!