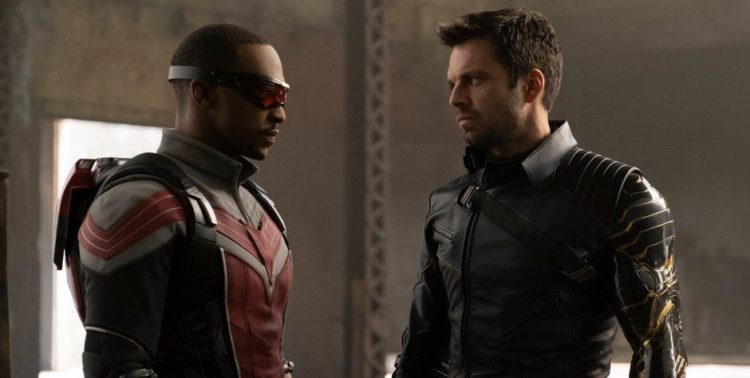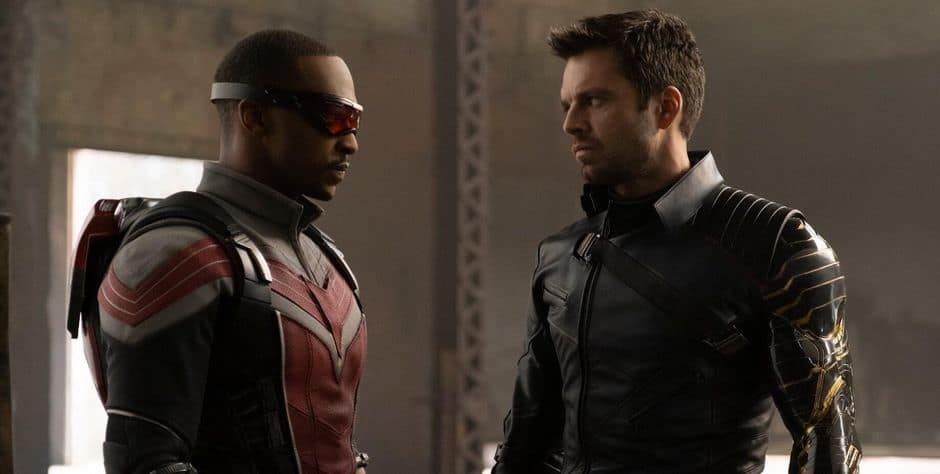 Bucky has had a rough time in the MCU to be certain, since not only did he fall into enemy hands when he was still a soldier, but he was taken on by HYDRA as one of their elite killers and brainwashed to be a mindless killing machine that ended up committing more than a few murders, which included Tony Stark's parents, only to be freed from his masters but then pursued as a fugitive. In short, his life hasn't been all that great since as of now he's turning over a new leaf and finding that he still has to deal with all the rotten stuff he did in the past. But Sebastian Stan has been giving things a lot of thought when it comes to his character and has apparently come up with a scenario that he'd like to see when it comes to Bucky's eventual end, which could come at some point since it doesn't sound as though there are any more plans for Bucky following The Falcon and The Winter Soldier. That's kind of hard news to take at the moment since Bucky has been around for a while, and despite not being one of the most developed characters it feels as though there's plenty that can yet be done with the metal-armed individual.
But it does sound as though Stan would like to see Bucky start a family and retire completely, perhaps dying once he reached his 200th year after a life spent doing what he might have done had the events of Captain America: The First Avenger, not have happened in the first place. It's certainly a fitting end that a lot of people would see as well-earned by someone who was thrust into situations that were not of his making in the first place, but it feels too simple for the MCU to allow, even though Steve Rogers was allowed to finally go back and live the life he wanted. The trouble with this is that allowing superheroes to have a happy ending isn't always in the cards since something about their past, their powers, or some issue that crops up out of nowhere is bound to take precedent since it's a way to get more money out of them and to make certain the people are being given what they want when it comes to the overall experience of watching them go through one stage of life after another. With Bucky, it might be that the current show will be his swan song, or maybe not. It's hard to say really since he's felt like kind of a tagalong for a while, an extra that's been there because of Captain America, and has never fully developed into a character that can stand alone in his own series.
Maybe it's time to see if such a thing can happen, or perhaps make that the next goal when it comes to the Winter Soldier, since if it can happen there's no reason that he couldn't go out as he wants to and find some measure of peace in the process. The fact that the actor playing him knows how he would want the character to go out is a start, but it also feels that this won't be the way things happen since again, the life of a hero, or at least a man that's trying to be heroic now, is something that doesn't really allow for a peaceful existence. But given that he's been pardoned, if he does manage to find some measure of peace it could be a nice way to end his time in the MCU and move on to other characters. If there's a season 2 of The Falcon and The Winter Soldier it could happen that he might be given even more of a chance to develop than has already been given and might move toward that eventual end that Stan appears to want. As of right now, there are still 2 episodes to get through of the first season, and a lot of people are wondering if we're going to see a bit of closure within the last two episodes or if things are going to stretch into another season as a means of keeping the story alive and possibly watching the implosion of John Walker to its completion.
So far the Disney+ show has been pretty entertaining since the Flag Smashers raise a very prominent and interesting opinion about no borders, but it's also a rather naive view of the world that a lot of people don't think through clearly enough. Borders without conflict and without needless harm done to the people might be something to strive for, but as the Flag Smashers have shown, that's not what they're interested in. With the final 2 episodes coming up it's easy to wonder just what the MCU has in store for this tale and how it will finally conclude.