Mike Hagerty stood out in the entertainment industry with his well-groomed mustache and potent Chicago accent during his over three-decade-long stint as an actor. He came from a background with no experience in the performing arts and built an illustrious career as an American actor. Hagerty was renowned for his comedic display in movies and was often cast in roles depicting blue-collar workers.
Perhaps the most popular role of his career, Mike Hagerty is remembered for playing Mr. Treeger in the critically acclaimed NBC sitcom, Friends. He also appeared in a recurring role on Lucky Louie from 2006 to 2007. Additional television projects that put Hagerty's name on the map include The Building, Seinfeld, The George Carlin Show, Mob City, and Brooklyn Nine-Nine. He also appeared in big-screen projects such as Nothing in Common (1986), Overboard (1987), Red Heat (1988), Best Laid Plans (1999), and Back In the Day (2014). Hagerty was still active at the time 0f his sudden death in 2022. Read on for a detailed tribute to the legendary comic actor.
Mike Hagerty's Early Life and Background Details
Named Michael Gerard Hagerty at birth, Mike Hagerty was born on May 10, 1954, into an Irish Catholic family. Though his origins can be traced to the United Kingdom, Hagerty was born in Chicago, Illinois, making him an American national. His father was a police officer who trained him to pursue his passion.
For his early education, Hagerty attended St. Cajetan Elementary School where he completed his primary schooling in 1968. He later studied at Marist High School, a renowned Catholic school in his hometown. Hagerty took acting classes while studying at the University of Illinois Chicago. However, he didn't launch his career early but did a few odd jobs before fame. The actor worked at a restaurant in Evergreen Plaza, a Shell gas station, and a repair shop on Western Avenue before he went into full-time acting.
Tracing Mike Hagerty's Career Highlights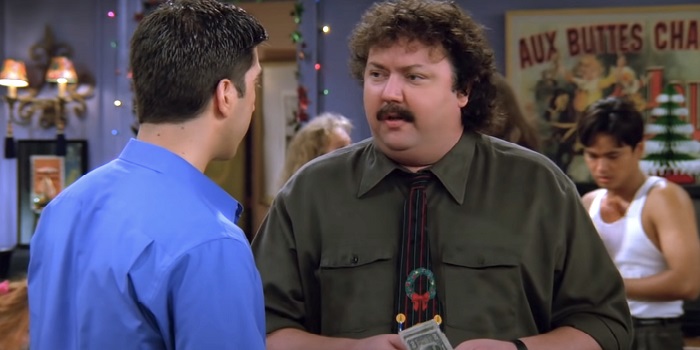 Mike Hagerty's career spanned over three decades with 30 film credits, over 60 television credits, and one video game credit. He made his acting debut in the 1983 film, Doctor Detroit. Before then, Hagerty began his entertainment journey after Jim Belushi invited him to join The Second City, a Chicago-based improv group. He co-wrote and starred in three revues as part of the troupe during the 1980s before picking up back-to-back roles in both movies and television series. While most of his career exploits are on television, Mike Hagerty recorded a lot of film credits before his demise. Often credited as Michael G. Hagerty, he played minor roles in movies such as One More Saturday Night (1986), Space Truckers (1996), Speed 2: Cruise Control (1997), Break Up (1998), and Frank McKlusky, C.I. (2002). His last film role was as George Hearst in 2021's Apache Junction.
Mike Hagerty left quite a legacy on television with numerous roles on the small screen. He made his television debut in 1986, appearing in one episode each of Cheers and Crime Story respectively. He subsequently landed more roles every year until he died. The 1980s saw Hagerty play minor roles on shows such as Married… with Children, Family Ties, and Murphy Brown. He kicked off the 1990s with a role in one episode each of three American sitcoms – Dear John, Get a Life, and Sydney. In 1991, he appeared in American Dreamer, Drexell's Class, and Star Trek: The Next Generation. Hagerty appeared in five episodes of The Building in 1993 and in 1994, he played Rudy in one episode of Seinfeld.
The George Carlin Show was the first to cast Mike Hagerty in a regular role and he appeared on the show from 1994 to 1995 across 23 episodes. He played another career-defining role in the popular sitcom, Friends as Mr. Treeger. This makes him one of twenty actors to appear in both Friends and Seinfeld. Additional television roles he played can be seen in projects such as The Drew Carey Show, ER, Curb Your Enthusiasm, Nikki, Desperate Housewives, and The Goldbergs to mention a few. His last appearance on television was as Ed Miller in Somebody Somewhere in 2022. The actor was still filming the show when he passed on.
Mike Hagerty Was Married To Mary Kathryn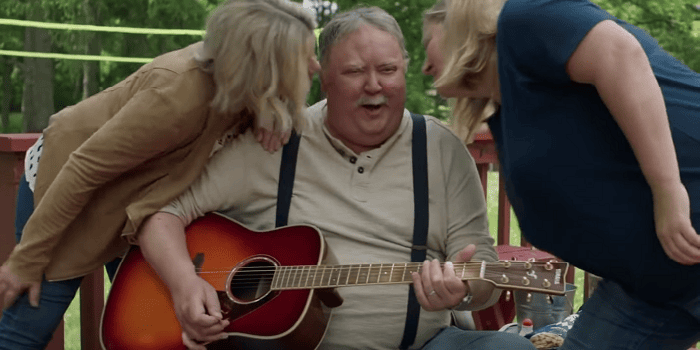 The Friends actor was married to Mary Kathryn for many years and the union lasted till death. The former couple met in their twenties when they both worked at a small theater in Chicago. Hagerty took Kathryn to Ireland on a New Year's Eve where he proposed to her. They married on an undisclosed date and remained together until his death in May 2022. There is no record of any child born during the union.
How Did Mike Hagerty Die?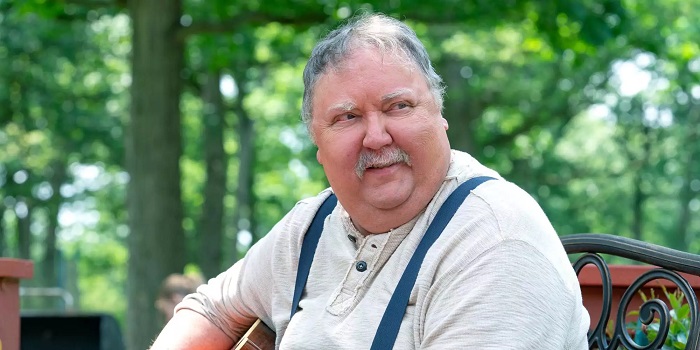 Mike Hagerty made an impact on the entertainment industry with his unique acting style and impressive collection of comic roles. Thus, the industry was thrown into mourning upon his death on May 5, 2022. The actor was hospitalized at Cedars-Sinai Medical Center in Los Angeles following a seizure that threw him into a coma. Before the fatal incident, he was reportedly put on antibiotics for an infection on his leg but an adverse reaction led to the seizure that ultimately caused his death. Hagerty was 67 years old at the time of his death. He was survived by his wife, Mary Kathryn, and his sister, Mary Ann Hagerty.