Anna Marie Tendler is an American multimedia artist and author. She is also famously known for being married to comedian John Mulaney. Tendler is known for her work in photography, makeup and hairstyling, and textile crafts, and a specialty in handmade lampshades. She has authored non-fiction books, including Pin It! 20 Fabulous Bobby Pin Hairstyles and The Daily Face: 25 Makeup Looks for Day, Night, and Everything In Between.
She is also the owner of a Victorian lampshade and textile arts company, Silk Parlor. Anna has worked as a make-up artist and hairstylist for many TV series and comedy shows, such as The Old Man and the Seymour, John Mulaney: New in Town, John Mulaney: The Comeback Kid, and Aziz Ansari: Dangerously Delicious, among others. She has also worked for Broadway shows and has been featured in Mulaney's musical comedy John Mulaney & the Sack Lunch Bunch.
Who Is Anna Marie Tendler?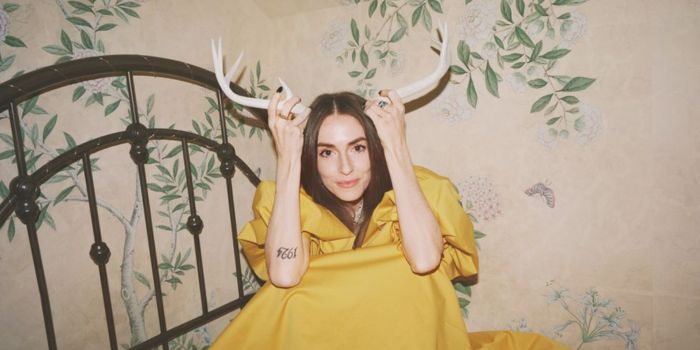 Tender was born on June 9, 1985, in Bethel, Connecticut, USA. She was born to a Jewish family. However, she later moved to New York City After graduating from high school, Anna studied hairstyling at Vidal Sassoon and the Make-up Designory. She also studied photography for a year at the Parsons School of Design.
She earned a Bachelor's degree in writing and psychology from The New School in New York. In 2018, Tendler pursued a Master of Arts in Costume Studies at NYU. In 2021, she received an MA degree in costume studies. Her thesis was titled The Lip Filler Phenomenon: Modern Medicine, Kylie Jenner, and Postfeminist Female Sexuality.
Anna Is An Artist And Author
After dropping out of college Anna started working as a makeup artist and hairstylist. In 2007, she created a Tumblr blog, which was dedicated to make-up tutorials. She gained some popularity from it and earned a writing job with MTV Style and the opportunity to attend the New York Fashion Week in 2011. In 2016, she partnered with Amy Poehler to create a YouTube combining beauty tutorial series called The Other Side for Poehler's website Smart Girls. Some of her tutorials have been featured in Glamour and HelloGiggles magazines.
In 2014, she released her first book The Daily Face: 25 Make-up Looks for Day, Night and Everything in Between! .The book contains 25 make-up looks, each look has a step-by-step tutorial. In 2017, she published her second book, Pin It! 20 Fabulous Bobby Pin Hairstyles. The book which Chronicle Books also published features 20 gorgeous bobby-pin hairstyles for any woman. The book also contains five do-it-yourself tutorials for personalizing and working with bobby pins.
Anna has worked on a number of television series and comedy specials as a makeup and hairstylist including The Old Man and the Seymour, CollegeHumor Originals, Dangerously Delicious and John Mulaney: The Comeback Kid, and John Mulaney: New in Town. She also worked on some Broadway shows such as Oh, Hello and Natasha, Pierre, and the Great Comet of 1812. In 2018 she appeared in an episode of the talk show Comedians in Cars Getting Coffee hosted by Jerry Seinfeld which featured her ex-husband John Mulaney as a guest. In 2019, she was featured in the musical comedy special John Mulaney & the Sack Lunch Bunch. On the show, she discussed her greatest fears and played a cameo role in a sketch. In September 2021, Tendler exhibited artwork at The Other Art Fair in Santa Monica, California.
Anna Marie Tendler Married And Divorced John Mulaney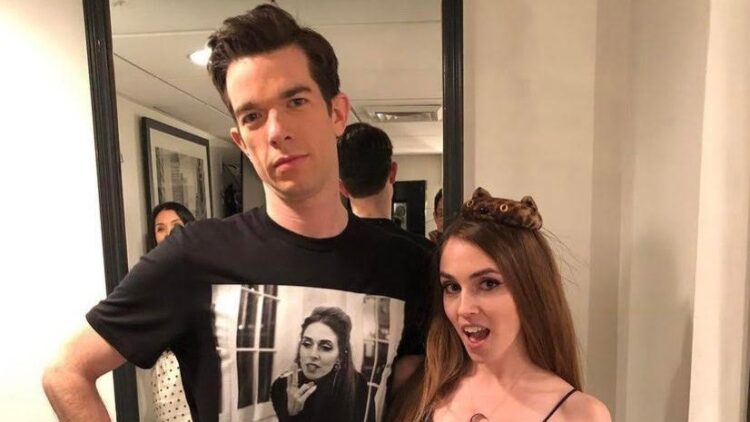 Anna and John Mulaney first met in 2010 during a group holiday at Martha's Vineyard in Massachusetts, United States of America. After dating for nearly four years, the couple tied the knot on July 5, 2014, at the Onteora Mountain House in Boiceville, New York. The wedding ceremony was officiated by a friend of the couple, comedian Dan Levy. Some prominent figures attended the event such as Seth Meyers, Bill Hader, and Nasim Pedrad. The couple had a French Bulldog named Petunia. Mulaney often mentioned the dog in his stand-up routines.
In December 2020, after 15 years of sobriety, John checked himself into a rehab facility. He checked into the facility for alcoholism and cocaine addiction during a 60-day program in Pennsylvania. Anna deleted her social media accounts right before Mulaney checked himself into the rehab facility. In May 2021, after six years of marriage, it was announced that they would be separating.
In July 2021, Mulaney filed for divorce. However, the divorce was finalized in January 2022. Soon after the divorce announcement, Mulaney was speculated to be in a relationship with actress Olivia Munn. In September 2021 he confirmed that he and Munn were expecting a baby together. Despite their decision to part ways, she wished him support and success as he continued his recovery.
Anna's Social Media Status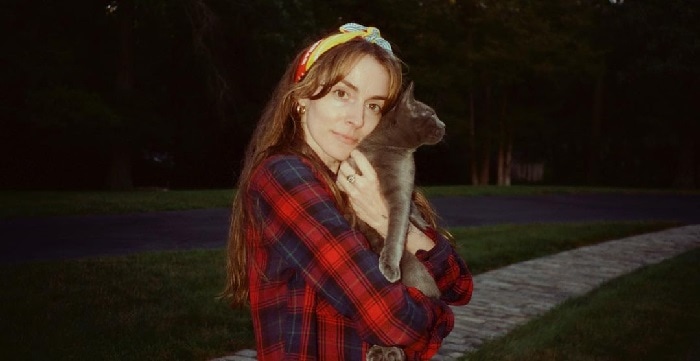 Anna has quite a decent social media base. She has over 300,000 Instagram followers. Her Twitter account used to be very active, especially in October 2017. In a series of tweets on October 11, 2017, she spoke out about being groped by Ben Affleck at a Golden Globes party in 2014. She used the platform to expose Ben Affleck's sexual misconduct and to ask for an apology from him. Unfortunately, the account has since been deactivated.
In 2021 she released a series of artworks entitled Rooms in the First House on her personal Instagram that was suspected to be about her divorce from John Mulaney. However, according to her website, it is said to "chronicle the often non-linear experiences of loss, anger, and powerlessness, as well as a reclamation of identity". In June 2023, Tendler wrote an essay about her bond with her dog Petunia, who had died two months earlier.
What Is Anna Tendler Up To Now?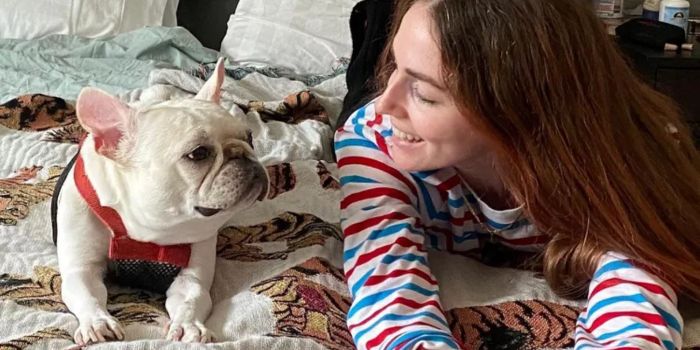 In January 2022, Tendler stated she was looking forward to starting a new chapter of life. She revealed she suffered a mental breakdown prior to the end of her marriage. She was hospitalized for depression, self-harm, and severe suicidal ideation in the first two weeks of 2021. In an interview, she revealed how her pending divorce sent her into depression, this prompted her to change cities and helped her forge a bond with her French bulldog Petunia. Tendler claimed that Petunia was the one and only reason for her to live. In February 2023, Anna was reportedly dating chef Nicholas Tran.
Tell us what's wrong with this post? How could we improve it? :)
Let us improve this post!