Mostly known as the wife of Mike Wolfe, Jodi Faeth became a public figure as a result of her marriage. Wolfe is renowned for his History Channel's hit TV show American Pickers which put the family in the spotlight. He created the show to showcase his adventures around the United States while picking up treasure on his way.
Jodi Faeth may not be a celebrity in her own right but her connection to the History TV star has prompted inquiries about her life and career. Unfortunately, Faeth and Wolfe's family life has not recorded the kind of success the television personality has had in his career. They pulled the plug on their marriage barely 10 years after it began. Nevertheless, the former duo's lovey-dovey days being over doesn't stop the spotlight from shining on the woman Mike Wolfe once called his wife.
Jodi Faeth Was Born In 1970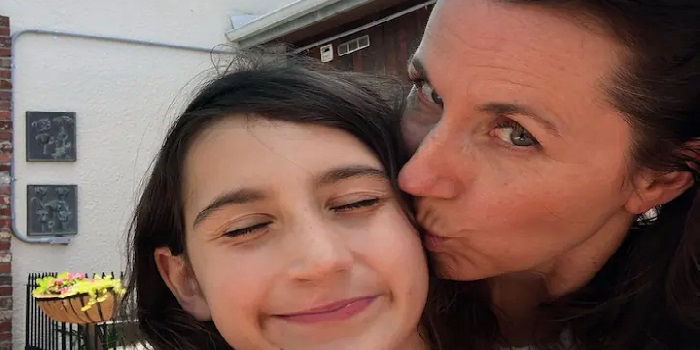 A native of Iowa, Jodi Faeth was born on November 2, 1970. This means she is six years younger than her ex-husband, Mike Wolfe. Faeth was born in Le Claire, Iowa, to David Collier Faeth (father) and Carol Faeth (mother). Faeth's parents are originally from Fort Madison, Iowa, but they raised her in Eldridge, Iowa. There is no mention of any siblings she may have spent her childhood with.
Jodi Faeth is a college graduate but the name of the institution she graduated from has not gained public mention. She graduated from high school in 1985 before proceeding to the university to further her studies. Faeth earned her bachelor's degree in 1990 and went on to launch her career.
She Is A Professional Accountant
While she was shoved into the spotlight because of her marriage to a television personality, Jodi Faeth has made a name in her own career as an accountant. She reportedly worked as an accountant before the birth of her daughter but quit the job to take care of her child. However, there is nothing known about the places she has worked. She keeps the finer details about her life and career under wraps.
After the birth of her daughter, Jodi Faeth returned to work in 2017 but still keeps a low profile when it comes to sharing the details about her career achievements. Faeth would be right to add a television personality to her profile. She made a few appearances on Mike Wolfe's show, American Pickers. She also got a lot of mentions on the show by the television personality even in her absence.
Jodi Faeth and Mike Wolfe Dated For Almost Two Decades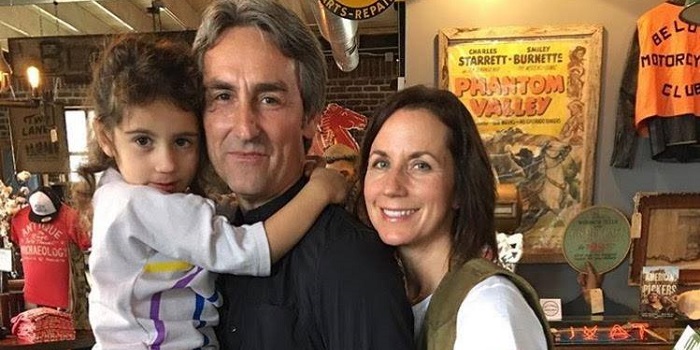 While their married life began in 2012, Jodi Faeth and Mike Wolfe were together for a long time before tying the knot. They met in 1994 and dated for almost two decades. The ex-couple exchanged marriage vows on September 8, 2012. Their wedding was a private "Oh Brother, Where Art Thou?"-themed event held in Leiper's Fork, Tennessee, after which they jetted off to a honeymoon in Hawaii.
After their wedding, Jodi Faeth began her family with Wolfe in their Tennessee mansion decorated with vintage items from back in the day. They welcomed their only child together, Charlie Wolfe in January 2012. Charlie was born with a cleft palate lip which was fixed with several reconstructive surgeries. Consequently, Faeth has been deliberate in building her daughter's self-esteem to help her deal with the scars from the surgeries. Aside from Charlie Wolfe, Jodi Faeth has a son named Kyle from a previous relationship. Kyle was born in 1989 but his father has not been in the picture. As such, Faeth had to raise him all by herself.
Jodie Faeth and Mike Wolfe are no longer married. Faeth was the one who filed for a divorce in November 2020 following their separation in June of the same year. She cited irreconcilable differences in the divorce papers as the reason they had to end the marriage. The divorce was settled amicably and she got custody of their daughter.
Jodi Faeth Survived a Battle With Cancer
It was the biggest surprise and shock of her life when Jodie Faeth learned she had cancer. This is mostly because she led a very healthy vegan lifestyle. She often exercised her body and ate only healthy meals. Notwithstanding, Faeth was diagnosed with stage 2 Non-Hodgkin's Lymphoma in December 2013. Wolfe stood by her side the entire time she went through excruciating treatment. The treatment was successful and her cancer went into remission. Faeth was declared cancer-free in 2014.