The reality TV series American Pickers has been on air since 2010, following the duo Frank Fritz and Mike Wolfe as they travel North America in search of unique artifacts and historical finds. They buy antiques cheaply and resell them to antique dealers for a profit. The popularity of the reality show was due to Frank and Mike's friendship, but that suffered after almost 13 years on the air.
Unfortunately, American Pickers hasn't been doing that great despite their stellar cast. After years of carrying heavy equipment on the show, Fritz had to undergo surgery to fix his back and spine, which left him recovering for months. This led to the History Network firing and replacing him with Mike's brother. Fans aren't happy about the Network's decision. To know more about American Picker's drama, here are some interesting facts about the reality show!
1. American Pickers was Only One of the Names the Show Considered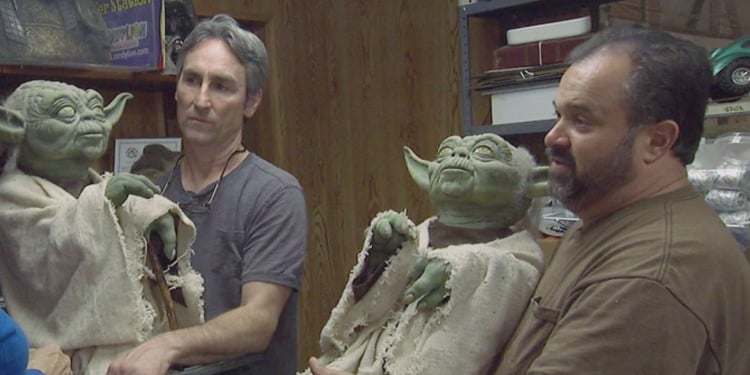 American Pickers is the definition of a successful TV show with over 300 episodes that fans can watch over and over again. The binge-worthy show, however, was almost named something completely different before it appeared on the History Network. Some names considered include 'Flip This Junk' and 'Mr. Picker'. But with fans already used to Fritz, Wolfe, and Danielle as the show's main crew, these other names would not fit. Despite the uncertainty of the name, the series was picked up by the History Channel without filming a pilot. That's just how good it was.
2. Some Items on American Pickers are Planted
Most reality TV shows are scripted, so it's easy to assume that American Pickers is too. Digging up random artifacts and items can get tiring after some time which could make it hard to find something unique for each episode. So many fans have accused the show of planting the items they find for sensation and TV and just selling them to get a profit. This is disappointing because Frank and Mike usually collect some expensive items on their journeys, which puts the entire series into question.
3. Mike and Frank's Friendship Led to Romantic Rumors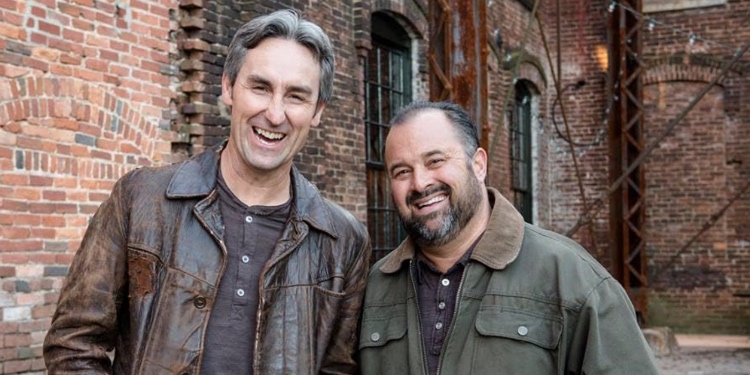 Mike Wolfe and Frank are very friendly on the show, which has led to many rumors about their relationship behind the scenes. To many people's surprise, the two might not be as friendly when the cameras aren't rolling. They don't even live close to one another, so spending time together isn't easy. So even anything romantic between the two would be hard to accomplish. Mike also has a family in Tennessee, and Frank had a girlfriend in Illinois. Considering how they dress and look, it's obvious there is nothing romantic going on! Their friendship wasn't also great due to Fritz's alcohol issues, which caused problems with other team members. After Fritz's firing from the show, the two took some time away from each other but reconnected years after Fritz suffered a stroke in July 2022.
4. Danielle Has Different Gigs
Danielle plays a huge role on the show bringing in thousands of viewers weekly. Did you know she has another job? While Danielle works as an office person who helps the show get their hands on some pretty unique stuff, she isn't paid as much as her co-stars. So she had to find another job to meet all her needs. Danielle is a burlesque dancer and performs all around the country. Some of her die-hard fans show up to support her no matter where she is.
5. The Producers Negotiate the Prices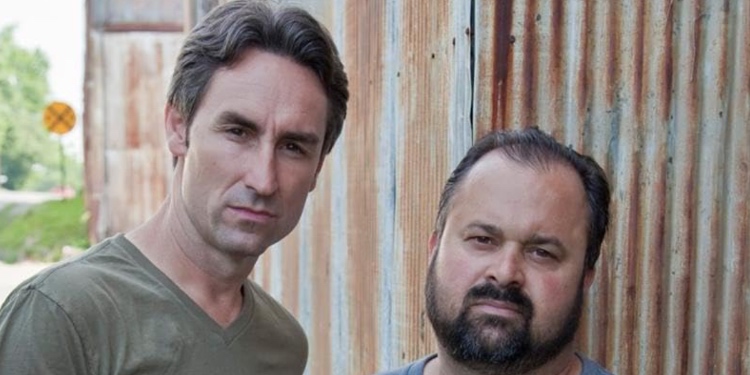 Mike and Frank have built a relationship as respected negotiators, but they don't always do all the negotiating as they portray on TV. Even before the episode starts, the negotiations have already happened, so everything goes smoothly. But this won't make for amazing TV thats why it's always a hidden fact. By the time Mike and Frank start dealing with sellers, all the deals have already been negotiated and prices agreed upon. So the show American Pickers is fake.
6. Hobo Jack isn't Homeless
Fan favorite Hobo Jack, aka Jack Sophir, has appeared on the show several times. American Pickers usually portrays him as homeless, but you'll be surprised to know that he is very accomplished. Jack is an artist and author, having written several books and released four albums. His character is probably there to help boost the show's ratings. Sophir's persona on screen is for entertainment purposes to keep viewers hooked on the series. He owns properties and even bids on high-priced auction items in real life.
7. Mike and Frank Earn Well from the Show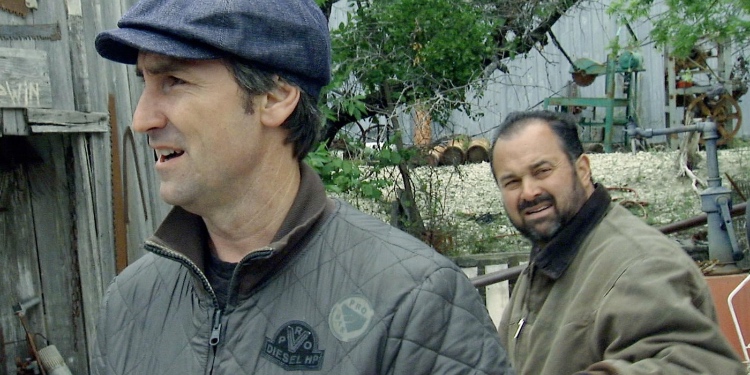 American Pickers became a hit reality show because of its fresh and unique content. All these viewers earned the cast and Network good money. Wolfe, the show's creator, is estimated to be worth millions. According to reports, Wolfe earns close to $500,000 per season. When Frank was still a co-host on the show, he also earned a lot of money. Fritz earned $300,000 per season from American Pickers. These amounts are way more than what most American reality TV stars earn during the height of their shows.
8. The Cast has Faced Many Legal Issues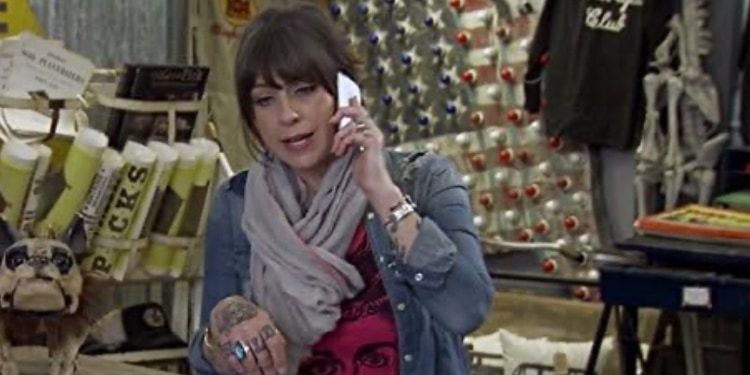 Danielle was one of the cast members with legal issues while on the show. The extra attention she got for being on the show attracted scrutiny from the government. She wanted to skip her annual tax payment, but the IRS didn't let her get away with it. She let her unpaid taxes accumulate to over $5000 but has still not cleared the bill. Danielle is probably working on paying that off to avoid jail time. Fritz was also arrested for driving while under the influence of alcohol and Xanax. He plead guilty, was charged a $625 fine, and put on probation for a year.
9. Only One of the Stars Loves Picking
Whereas Mike and Frank seem to love their jobs, only one is passionate about it. Fans can tell that Mike has been picking since he was a child. On the other hand, Frank was a firefighter for 25 years before changing careers to focus on picking. That's not to say he hates the job. He loves it because of the money it provides, and a steady job traveling different states looking for antiques sounds like fun to most people. But with Fritz out of the show, the network could be looking for more experienced pickers with a background in Anthropology or history.
10. The Show Could Be Ending Soon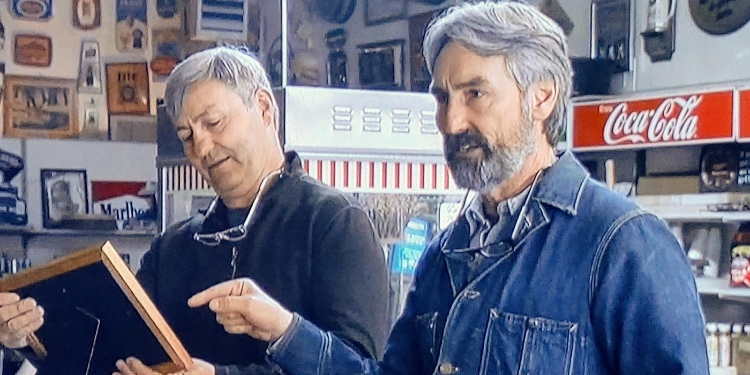 With over 20 seasons and thousands of Americana artifacts collected, it's unsurprising that American Pickers could be at the end of the road. The first episode aired in January 2010, but the last few seasons of American Pickers have been receiving very low ratings. The season that premiered on History Channel in 2022 was so badly received that History Channel had to pull it off the air. It could have something to do with Frank being fired from the show. Even if the series does come back, it won't be the same show fans have come to love the last decade. The network could change the main stars or try a different co-host or location to attract new viewers.