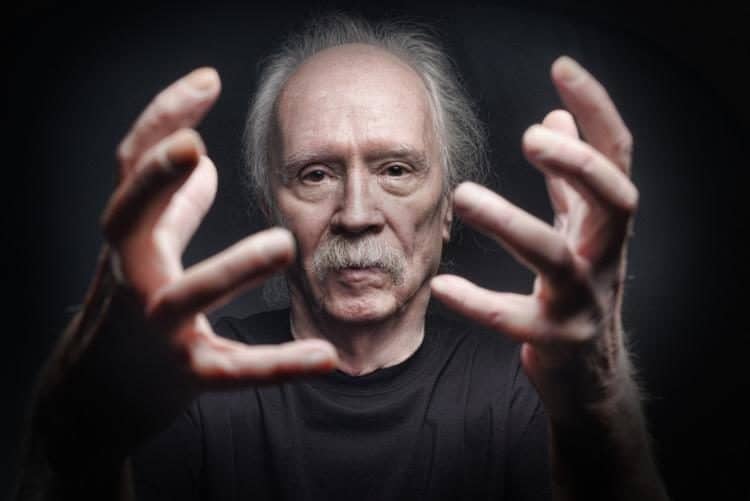 Welcome to yet another interesting edition of Top 10 Events This Day in Movie and Television History! This time around, we peek into all that went down on January 16 over the years. And as we discovered when we were diving into our archives, it was quite an interesting day too! The birth of the highly influential John Carpenter and Mason Gamble of Dennis the Menace fame, the first shoot for the first-ever James Bond film Dr. No, the last day of broadcasting for the popular shows Outer Limits and Bonanza, the first episode of Life on Earth presented by Sir David Attenborough, and of course, as is the case at the beginning of the year, loads of awards shows! Well, we've got it all in the lineup below. We hope you enjoy the ride!
10. January 16, 1948: John Carpenter is Born
Many artists and fans thank the day John Carpenter was born, and the day that this genius first came into this world to transform its film industry forever was January 16, 1948. First diving into the business of entertainment in 1969, John is still active in the industry and at 74, has to his name several tags including actor, musician, composer, screenwriter, producer, and director. An early entrant into the craft that he would eventually go on to inspire and change in so many ways, John was already filming horror shorts when he had not even made it into high school yet. He sought a transfer during his university days that saw him move from the Western Kentucky University to the University of Southern California's School of Cinematic Arts, a move that would ultimately see him quitting even this college, only to make his first feature. A prodigy who continues his brilliant run well into old age, if it wasn't for what John gave to the industry and audiences through his work, we probably wouldn't have had a long lineup of future filmmakers who uninhibitedly proclaim him to be the inspiration behind what they do. These include famous names such as Quentin Tarantino, Robert Rodriguez, James Cameron, Neil Marshall, Danny Boyle, James Wan, Guillermo del Toro, Edgar Wright, Michael Dogherty, and more.
9. January 16, 1962: It's Lights, Camera, Action for the First James Bond Film Dr. No
"Bond. James Bond" is easily one of the most iconic lines to ever make its way into the minds of audiences across decades, and actors of note have been clamoring for a chance to utter these very words whenever they had a chance at a shot to play the role of the ever-famous British agent. Well, it was in the first James Bond movie Dr. No that the lines were first uttered by the dashing Sean Connery, and it was on January 16, 1962, that the movie first began shooting. Directed by Terence Young and supported by a star cast that included Ursula Andress, Jack Lord, Joseph Wiseman, Anthony Dawson, John Kitzmiller, Zena Marshall, Bernard Lee, and Eunice Gayson, the movie was one of the most successful movies of the time. Made on a rather modest budget — at least compared to the extravagant budgets that the Bond movies of today enjoy — of a mere $1.1 million, the movie went on to gross a whopping $59.5 million at the box office.
8. January 16, 1965: The Outer Limits Calls It a Wrap on ABC
The Outer Limits was a work of science fiction that was presented to the American audience in the form of a televisions series between September 16, 1963, and its last episode that was aired on January 16, 1965. Created by Leslie Stevens and directed by a long list of directors, the original series lasted a couple of seasons and delivered 49 episodes to the audience. Often compared to The Twilight Zone, the series enjoyed quite a dedicated fan following, with even models and action figures inspired by the series finding ardent fans as collectors. Known for its rather interesting intros and outros, the series gave the audience a feeling of true mystery. One of the original intros began, "There is nothing wrong with your television set. Do not attempt to adjust the picture. We are controlling transmission…" and one of the most popular outros ended with "We now return control of your television sets to you, until next week at this same time, when the Control Voice will take you to… The Outer Limits." The series was revived in 1995 and enjoyed another long run until 2002.
7. January 16, 1973: NBC Wraps Up Bonanza
Bonanza had a great run on NBC from its premiere date of September 12, 1959, until it finally ran its course and called it a wrap on January 16, 1973. Capturing the audience's attention across 14 seasons and 431 episodes, the series was created by David Dortrot and had a steady lineup of star actors making it an interesting series, including Lorne Greene, Pernell Roberts, Michael Landon, Dan Blocker, David Canary, Victor Sen Yung, Ray Teal, Mitch Vogel, Tim Matheson, Bing Russell, Lou Frizzell, and Guy Williams. Set in the 1860s, the American Western series was quite the hit that like its storyline and its heroes of the West, even withstood the test of time. The TV Guide of 2013 had the series grabbing a place on The 60 Greatest Dramas of All Time and in 2002, it latched on to the 43rd spot on the list, TV Guide's 50 Greatest TV Shows of All Time.
6. January 16, 1979: Life on Earth with David Attenborough as Presenter Premieres on BBC
Sir David Attenborough's voice is synonymous with anything and everything to do with Planet Earth and its non-human inhabitants, and it was on January 16, 1979, that BBC first premiered the show that would be one that would prove to be an integral contribution to the shaping of Sir David's personality over the next few decades — Life on Earth: A Natural History by David Attenborough. The first of his ever-popular Life series, the nature documentary series was a result of the BBC's Natural History Unit's association with Warner Bros. and Reiner Moritz Productions. The show went a long way in sealing Sir David's place in the minds of the British populace as a highly influential figure and also established his name as an impactful TV naturalist. In the series, the surprise encounter that Sir David experienced with a female gorilla was among the most popular moments of all time. When Channel 4 viewers were voting for the Top 100 Greatest TV Moments in 1999, they placed this encounter even above the wedding of Prince Charles and Lady Diana.
5. January 16, 1986: Mason Gamble of Dennis the Menace Fame is Born
Dennis the Menace just wouldn't have been the same if it wasn't for Mason Gamble playing the part perfectly in the movie that was released in 1993. And this is something we'll all agree with! Born on January 16, it seems that Mason was born to play the title role of Dennis Mitchell, the mischievous main protagonist of the movie. A classic American column that had millions of fans, the movie was a tough nut to crack, and its makers knew how important the casting would be, especially finding the perfect match for the role of Dennis. So, on and on went the auditions and by the time they were done, around 20,000 children had tried their luck at playing the little menace. As it turned out, Mason Gamble was the name that proved the most suitable and the rest is history. Although one would assume that such a hit role at such a young age would inspire Mason into trying his luck in the film industry as a full-time pursuit even as an adult, this little star took off in another direction. A marine biologist, and a doctoral candidate at UCLA's Institute of the Environment and Sustainability, Mason did take some time out to give into his acting instincts though, before he called it a day in 2011. Some of his more notable works on film and television include Just in Time, Rushmore, A Gentleman's Game, The Rising Place, Golf in the Kingdom, CSI: Miami, Close to Home, Kate Brasher, and Anya's Bell.
4. January 16, 1998: Hard Rain is Released in the US
With quite a lineup of stars leading the film including Christian Slater, Morgan Freeman, Randy Quaid, Minnie Driver, Ed Asner, Richard Dysart, and Betty White, Hard Rain was projected to be one of the most successful movies of 1998. When it was released on January 16, however, it turned out to be quite a disappointment at the box office. Made with a budget of a whopping $70 million, the movie only raked in a dismal $19,9 million in the US. Written by Graham Yost and directed by Mikael Salomon, the movie has a storyline that revolves around a heist amidst a natural disaster. One of the most popular quotes associated with the movie came from Morgan Freeman when he explained why the ending of the movie was shot again so that it did not feature him dying. "I played a bad guy in a movie and they showed it to an audience, and we're letting an audience tells us what to do now, you know, and the audience said 'Well, I don't want him – Morgan can't die!' And I was a thief. 'He should get some money.' We went back into the studio and re-shot it so that I didn't die and I did get some money," said Morgan. Well, this could have been one of the reasons, but there were certainly many more that contributed to the movie tanking at the box office.
3. January 16, 2005: 62nd Golden Globe Awards
The 62nd Golden Globe Awards were held on January 16, 2005, at the Beverly Hilton Hotel in Beverly Hills, California. Some of the top titles that grabbed wins across different categories in film and television included The Aviator, Closer, Million Dollar Baby, Sideways, Desperate Housewives, The Life and Death of Peter Sellers, Iron Jawed Angels, Boston Legal, The Lion in Winter, The Lion in Winter, Arrested Development, Law & Order: Special Victims Unit, Deadwood, Nip/Tuck, The Sea Inside, Alfie, Closer, Ray, and Being Julia. Among networks, HBO had the most nominations at 20, followed by ABC at a distant second with 9. Both networks grabbed two wins each during the course of the evening. The Cecil B. DeMille Award went to the multitalented and loved Robin Williams. Kathryn Eastwood, daughter of Clint Eastwood and Jacelyn Reeves, was named Miss Golden Globe.
2. January 16, 2011: 68th Golden Globe Awards
The 68th Golden Globe Awards were held at the Beverly Hilton Hotel in Beverly Hills, California, on January 16, 2011. Hosted by Ricky Gervais, which was in itself quite the entertaining factor, the event was broadcast live on NBC. Top titles that took to the stage to grab honors during the course of the evening included The Social Network, The Fighter, The Kids Are All Right, Glee, Boardwalk Empire, Carlos, Temple Grandin, You Don't Know Jack, The Big C, The Big Bang Theory, Sons of Anarchy, In a Better World, Toy Story 3, Burlesque, Barney's Version, The King's Speech, and Black Swan. Celebrities who beat the rest of their clan on the list of nominations across different categories included Natalie Portman, Colin Firth, Paul Giamatti, Annette Bening, Christian Bale, Melissa Leo, Aaron Sorkin, David Fincher, Trent Raznor and Atticus Rose, Steve Buscemi, Katey Sagal, Laura Linney, Jim Parsons, Al Pacino, Claire Danes, Chris Colfer, and Jane Lynch. The Cecil B. DeMille Award went to Robert De Niro. Miss Golden Globe was Gia Mantegna, daughter of Joe and Arlene Mantegna.
1. January 16, 2014: 19th Critics' Choice Movie Awards
&t=147s
The 19th Critics Choice Awards were held on January 16, 2014, at the Barker Hangar at the Santa Monica Airport. Hosted by Aisha Tyler and broadcast on The CW network, the event was held to pick out and honor winners from a list of nominees announced a month before on December 16. Some of the top picks of the night were titles and projects from various genres of filmmaking. The winners included 12 Years a Slave, Gravity, Dallas Buyers Club, Blue Jasmine, Blue is the Warmest Color, American Hustle, Her, Lone Survivor, Frozen, 20 Feet From Stardom, The Wolf of Wall Street, and The Great Gatsby. The top winners from the list of celebrities who adorned the nominations were Leonardo DiCaprio, Amy Adams, Mark Wahlberg, Sandra Bullock, Spike Jonze, John Ridley, Adele Exarchopoulos, Lupita Nyong'o, Jared Leto, Matthew McConaughey, Cate Blanchett, and Alonso Cuaron.
The Best Part About Our Series? There's Always So Much More!
The best part about our series is the wide range of entertainment stuff we come across while doing our research! And this gives us even more ideas on how we can bring you loads and loads of interesting trivia from the film and television industry. Every time we dive into our archives to prepare a list for yet another edition of Top 10 Events This Day in Movie and Television History, we jot down yet another list of topics we can get to work on just for you! Well, keep watching out for new entertainment lists and articles on TVOverMind to know what else we have in store for you! And of course, hang on for even more editions in this series and we'll bring you another great list of historic events in film and television for other days on the calendar.Leonardo DiCaprioRobin WilliamsFrozen
Tell us what's wrong with this post? How could we improve it? :)
Let us improve this post!