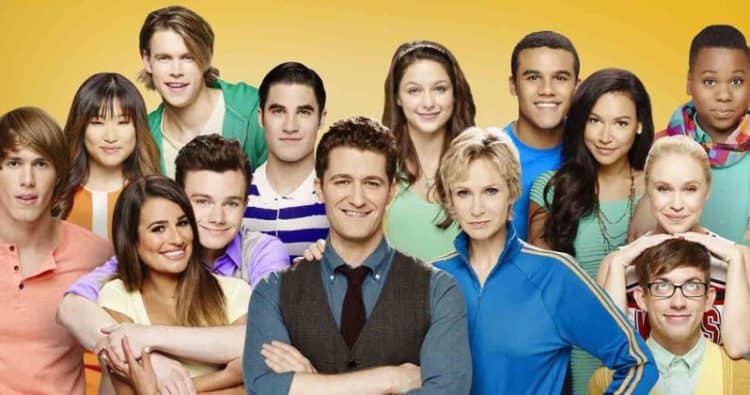 During its time on the air, Glee was one of the most popular shows on TV. Set in a high school in Ohio, the series centers around students who are members of the school's glee club. As a result, music plays a very important role in the series. Glee was widely considered to be a groundbreaking series. It featured a fairly diverse cast and covered several serious issues such as racism and sexism. Now that TV reboots are becoming more and more popular, many fans are hoping that Glee eventually gets picked up again. While a Glee remake does have the potential to be awesome, there are some things it's going to have to fix in order to make a strong and successful comeback. Here are five things we would change about Glee if the show gets a revival.
1. Better Continuity
As a viewer, there's nothing worse than watching a show where the storylines are often left unfinished. Unfortunately, this was something that happened fairly often in Glee – especially between seasons. It often felt like the writers forgot to revisit things. Even worse, there were also times where details about characters were changed with no explanation. This may have been something that fans were willing to overlook during the original, but people might not be as forgiving the second time around. In an article for the Daily Beast, Jace Lacob said, "Week-to-week consistency has been a problem with Glee since it began—storylines develop and are just as quickly wrapped up before the closing credits, often with five or six songs thrown in to distract from the improbability of the situations. If the characters don't conform to the story, they're frequently manipulated to fit them".
2. Genuine Inclusivity
When Glee debuted, many people praised it for its inclusivity. Compared to the other shows on the air at the time, Glee certainly was above the curve when it came to having certain kinds of characters. However, there was still a lot of room for improvement in this area. According to Study Break, "Glee" offers a diverse cast of characters that represent a variety of races, gender identities, sexualities, religions, disabilities and mental illnesses. And while its social awareness is commendable, the show often perpetuates stereotypes in its portrayals of minorities; it makes an attempt to raise awareness of the most pressing social issues of our time, but its presentation often reinforces offensive ideas." If Glee comes back, it's going to have to do some serious work in this department. Otherwise, it might find itself on the canceled list in more ways than one.
3. More Realistic Musical Moments
Glee is essentially a musical, so it's not uncommon for the characters to randomly break out into song at various points throughout the show. Initially, Glee did its best to provide context for the musical numbers that were performed throughout the episodes. However, as Glee progressed, the show started to drop the ball. The musical numbers eventually got to the point where they seemed a little too random. For example, the fact that there was always a band around ready to break out into a song seemed a little too convenient. That said, the musical numbers are one of the best things about Glee. Eventually, however, it started to seem like the musical performances were the only things pushing the series forward. If the show does end up coming back, the writers and producers are going to have to find a way to blend some of the performances in more seamlessly.
4. Better Examples Of Healthy Relationships
Relationship drama is a pretty common part of every TV show. Glee is set in high school, so you can expect that there are going to be some issues surrounding the ups and downs of teenage love. Overall, though, Glee could've done a better job of not putting toxic relationships on display. Blaine and Kurt's relationship was a prime example. Despite being fan favorites, there were also lots of people who felt that they needed to go their separate ways. Since the characters on the show are meant to be teenagers, seeing them deal repeatedly deal with toxicity doesn't really make for the best entertainment.
5. More Time Spent On Character Development
There were some really great characters on Glee, but there were also some that could've used a lot more development. This was something that several fans and critics commented on during the show's run. Several characters were never fully fleshed out which made it hard to be invested in them.