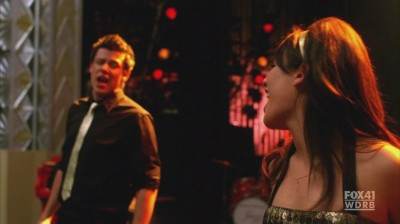 An emotional rollercoaster.
That is the perfect description for this week's Glee Season Finale.
As we finally get to watch the highly anticipated Regionals, the most successful new show of the season treated us fans with the utmost respect, bringing to the table top writing, top performances, top songs, top acting and out of this world editing.
'Journey'told us the conclusion of the Regionals storyline and tied up nicely all the other plots of the season. Although with Sue Sylvester as one of the celebrity judges of the competition — along with Olivia Newton John, Josh Groban and that annoying TV guy Sue used to have a crush on – things seemed doomed to hell. Everyone was depressed and crying until Mr. Schue has an epiphany and saves the day by convincing his students that what really matters is the road to success, not the victory itself. It didn't matter if they won or lost; what mattered most was that they had worked hard to get where they are now and had the best time doing it.
So they did just that. Our beloved McKinley High Glee Club 'New Directions'brought their A-Game to Regionals by doing a medley of 'Faithfully', "Any Way You Want It", "Lovin' Touchin' Squeezin'," and "Don't Stop Believin'. Puck and Santana even got their chance to shine!
But they weren't counting on Vocal Adrenaline doing an amazing — and by that I mean HOLY MOTHER OF GOD, AMAZING — rendition of 'Bohemian Rhapsody'.
To add to the incredible performance by Jesse — Rachel's ex and leader of Vocal Adrenaline — Quinn goes into labor and the Glee's Power That Be did a superb job in mashing up those two storylines in one of the best edited and powerful scenes I've seen in a really long time. That segment alone would have been worth the entire episode for me, but things just kept getting better.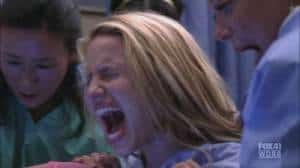 Of course they didn't win — did anyone actually think they would? It would've been way too easy! But Sue saved the day because, really, who would she pick on and insult if the Glee Club was no more? Also, Mr. Schue and Emma made up, Rachel and Finn made up and Rachel's mom — who woulda thunk it?! — adopted Quinn's baby. The gang also paid homage to Mr. Schue by singing 'To Sir With Love'and he returned the favor with 'Somewhere Over The Rainbow'.
Happy ending all around.
All in all, a very solid first season and an amazing season finale to one of the best shows out there right now. It has been one hell of a journey. And I can hardly wait for season 2!
Tell us what's wrong with this post? How could we improve it? :)
Let us improve this post!