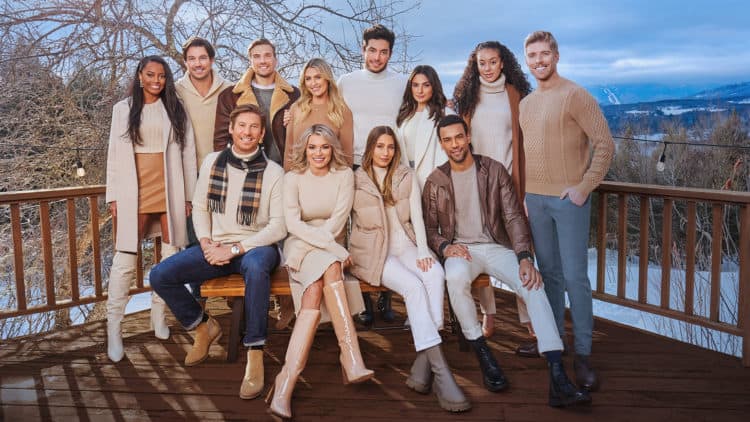 Thanks to its cold weather and short days, winter can be a tough season for a lot of people. However, Bravo is hoping to make this winter a little more enjoyable with one of its latest reality shows, Winter House. The series combines cast members from two of the networks existing shows Southern Charm and Summer House. The cast members are sent to live in a beautiful house in Vermont for two weeks, and during that time viewers will see lots of drama unfold. However, even diehard reality TV fans may be wondering whether or not Winter House is putting on their watch list. After all, on the surface, it doesn't seem like the show has anything new or exciting to offer. Is Winter House worth watching? Keep reading to find out.
What Is Winter House About?
Winter House is one of those shows that isn't really about anything specific. When it comes to reality TV, however, that isn't necessarily a bad thing. Sometimes the most entertaining shows are the ones that simply follow people living their lives. Like Summer House, the series simply revolves around cast members living in a house together and enjoying their vacation.
Who Are The Cast Members?
As mentioned earlier, the show consists of current Bravo stars who are enjoying a winter vacation in a house together in Vermont. The cast is made up of of 12 people and if there's one thing we all know: a group of people living in a house together means that things are bound to go left at some point. On top of that, things in the Winter House will be even more interesting because many of the cast members already know — or at least know of — each other. Below is a list of the cast members from Winter House:
Amanda Butala
Julia McGuire
Gabrielle Kniery
Jason Cameron
While there's no denying the fact that the show has a great cast, some fans were a little disappointed because they didn't see some of the people they were expecting. For instance, lots of people were hoping that Carl Radke from Summer House would be part of the cast. However, during an interview with US Weekly, Carl explained why he wouldn't be part of the show. He said, "I'd be lying if I didn't have a little bit of FOMO, but I really put a lot of thought into taking some time for myself…Sobriety is super important to me and taking better mental care of myself. I can't wait to watch my friends. I've heard a lot about it." He also cited the death of his brother as playing a significant role in his decision to not be part of the show.
Is Winter House Worth Checking Out?
With so many new reality shows coming out all the time, it can be difficult to decide what's worth your time and what isn't. When it comes to Winter House, the answer is yes and no. Winter House is technically a spinoff. While some spin-offs are enjoyable even if you've never seen the original, that's not exactly the case with this show. If you don't watch Southern Charm or Summer House, you may find it a little difficult to get invested in Winter House. The show is slightly less interesting if you're not familiar with the cast members, so that's something you'll want to keep in mind. On the other hand, though, if you've already been introduced to the cast, Winter House is a pretty solid show. The series has the perfect combination of fun, drama, and romance. The dynamics of the house are interesting and the cast is good looking. So far, people seem to be loving the shoot and it appears that Bravo has really found a sweet spot with this one. A review from Decider says, "In typical Bravo fashion, Winter House is guaranteed to be packed with drunken squabbles, love triangles, tears, and hot tub hijinks, as it is ultimately a showcase of hot, sexy people having a hot, sexy time. In the snow! Really, it's giving a whole new meaning to the phrase "Winter is coming", hey-oh!"
Is There A Future For Winter House?
As of now, Winter House hasn't been renewed for a second season, but it definitely has the potential. In fact, fans of the show would probably argue that it has the potential to be just as big — if not bigger — than Southern Charm and Summer House.
Tell us what's wrong with this post? How could we improve it? :)
Let us improve this post!