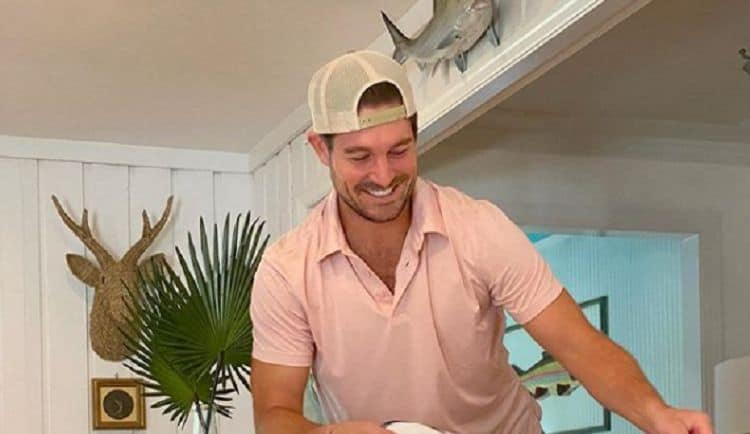 Craig Conover has been a fixture on Southern Charm since the series first aired in 2014. Over the years, fans have gotten to watch him change and grow and he has enjoyed the ride as well. From relationship drama to professional challenges, Craig has gone through a little bit of everything, but he's never let anything keep him down for long. Now with the show back for its 7th season, Craig is one of the only original cast members to still be a part of the cast. Even though lots of things have changed this year, Craig is looking forward to the chance to give viewers a more intimate look at his life. Keep reading for 10 things you didn't know about Craig Conover.
1. He Was Involved In A Lawsuit For Hitting A Cyclist
One of the worst things about having a career in the spotlight is that every bad situation you've ever been in will also be brought into the spotlight – even if it happened before anyone really knew who you were. With that being said, an incident Craig was involved in back in 2014 made it's way to headlines when he found himself entangled in a lawsuit. According to Island Packet, Craig was backing his car out of a driveway when he backed into a cyclist who was passing by.
2. He's Dating Someone
Southern Charm fans are familiar with the ups and downs of Craig's relationship to former cast member Noamie Olindo. It looks like Craig has officially moved on. He is currently in a new relationship, however, his girlfriend doesn't have any interest in being on the show.
3. He Has A Law Degree
As with many other reality TV stars, lots of viewers have wondered what exactly Craig does for a living. While that answer is still a little unclear, he seems to be on the entrepreneurial path for now. If things don't work out though, he'll always have something to fall back on thanks to his law degree from the Charleston School of Law.
4. He's A Philanthropist
Craig has built a large platform during his time on the show, and he likes to use it to give back to others. In 2019, he traveled to The Bahamas where he and his organization, Sewing Down South, teamed up with Lend a Hand Bahamas to raise $20,000 for hurricane relief.
5. He Moved In With Austen Kroll
Living with a close friend is something that many people would advice against. After all, no matter how much you love your friend or how well you think you know them, living under the same roof can drastically change things. Fortunately, that wasn't the case for Craig and fellow Southern Charm star, Austen Kroll. Craig moved in with Austen temporarily after asbestos was discovered in Craig's house.
6. He Likes To Travel
Craig was born and raised in Delaware but has lived in South Carolina for all of his adult life. On top of having lived in two states, Craig has also done lots of traveling and he has a special place in his heart for warm destinations where he can hang out by the beach.
7. He's A Brand Ambassador
Craig is working on building a brand of his own, but that doesn't mean he can't partner with other companies. After all, the fact that he has 617,000 followers on Instagram has made him the perfect person to help companies promote some of their products. Over the years he has been a brand ambassador for companies like Hello Fresh, Fab Fit Fun, and Jack Link's Jerky.
8. He Loves Sports
Craig is definitely a sports kind of guy and that includes everything from playing sports himself to attending live sporting events. Craig is an avid golfer and you can usually catch him out on the course when the weather is nice. He is also a fan of watching sports such as baseball and football.
9. He's A Family Man
Craig hasn't started a family of his own yet, but that doesn't make him any less of a family man. He seems to have close relationships with his family members — including his little cousins — and he loves spending time with them whenever he gets the chance.
10. His Goal Is To Become The Male Martha Stewart
Being a reality TV star is great and everything, but Craig has even bigger plans for himself. Before it's all said and done, he hopes to become the male Martha Stewart and he has already taking some steps to get there. He recently launched a pillow collection through his company Sewing Down South.
Tell us what's wrong with this post? How could we improve it? :)
Let us improve this post!