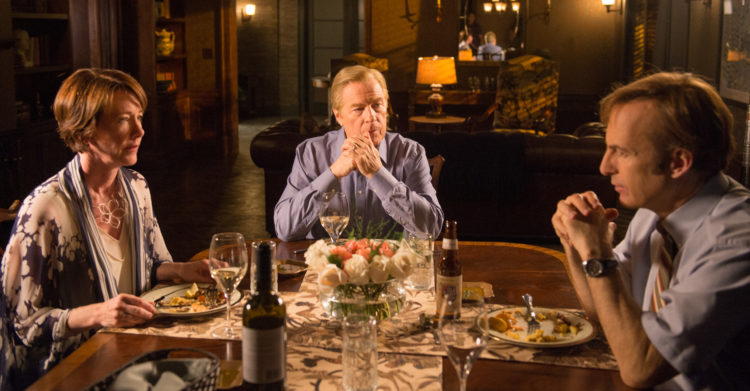 There are Hollywood families that are hard to miss and then are those that are still prominent but don't stand out quite as much. The Cusack's, including Ann Cusack, are a family that have a strong history in movies and TV and have made quite a name for themselves. While she hasn't been quite as prominent as her siblings she has managed to still be just as popular in certain roles that have stood out in the movies she's been in without her brother and sister. You can see a strong enough family resemblance that makes it clear that they're related, but in terms of acting ability and how often they show up you might be surprised to learn that Ann is just as busy as her siblings, but somehow John and Joan tend to get noticed more often. Honestly it doesn't matter that much since she's created her own career and is just as successful.
Here are a few things you might not have known about her.
10. Yes, she is the sister of John and Joan Cusack.
Just to make sure we've established this it's being stated again so that it can nestle in your mind stay there. They have other siblings as well that don't seem to get noticed all that much except in bios, but the three of them tend to get a lot more attention on average.
There's no crying in baseball! Of course that's before you see the relief on Shirley Baker's face when someone else reads her name on the list of women that made it and realize that back in that day not everyone could read or even had a shot of doing much of anything with their life. This movie was pretty special.
8. She plays in a Blues Band.
Ann plays in a blues band that sticks pretty much to Los Angeles. That's pretty cool really since Blues is way too underrated in some instances and is something that is great to listen to when you're in the mood.
7. She was in Grosse Pointe Blank.
All three of them were in this movie and her part was understandably small since quite honestly she doesn't star with her siblings all that much. But it was an interesting movie since it's hard to imagine just what happens to people after ten years.
6. She was in Accepted.
College years are supposed to be some of the best years of your life, but in truth for many they become the most stressful of all because the expectations are so much higher, and the level of worry is increased to about 11 and beyond since this is your FUTURE you're thinking about. But this movie makes a great point, no matter what the future brings it's the fact that you learn, however it's done, that's important.
5. She's had a long career in TV.
Ann has been a guest star and has had a few recurring roles throughout her years when it comes to television, definitely more so than movies. In movies however it seems that she's often relegated to a supporting character on a regular basis.
If you've read the book then you already know that this show is something twisted and evil. It came from the mind of Stephen King so you know it's not a happy, fun and innocent tale after all. But running down a line of people that are waiting to apply for a job is just twisted, even for King.
3. She's kind of a tall woman.
Any woman over 5'4″ is considered to be kind of tall so it would seem that a lot of actresses in Hollywood are starting to push the boundaries of that average if they haven't already. It really needs to be reassessed it seems.
2. She trained with John and Joan to become an actress.
It's pretty obvious that when siblings train with one another that there's going to be some form of rivalry even if it's friendly or doesn't crop up as much. But as you can already tell John and Joan kind of managed to edge out their sister in terms of making it big, though Ann has made a solid career that's been keeping her busy.
1. She was in Tank Girl.
This has to go down in history as one of the craziest movies ever made in the modern era since it deals with a future that's actually not too far out of the realm of being believable in terms of a B science fiction movie, but is still kind of odd and even a little awkward. Ann's part was understandably small in this movie and it might have been that she was thankful.
She's definitely talented and has the skill to maintain her own career, but it's always interesting to find out that famous celebrities have siblings in the same business.