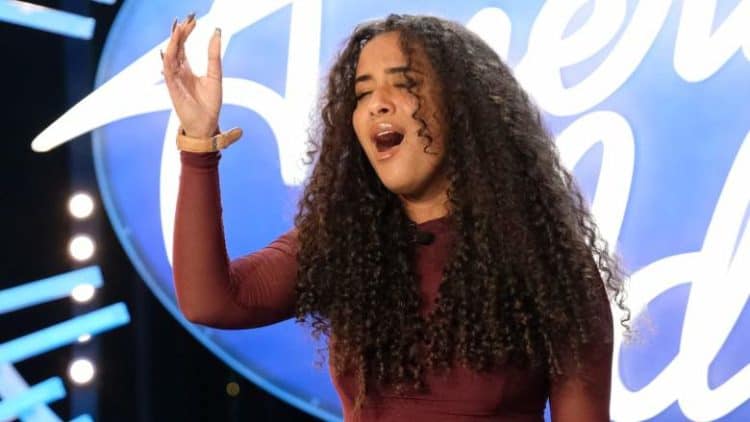 We all know that everyone is currently watching America Idol. Let's be honest; we have nothing else to do right now. The world is in the middle of a quarantine. The world has nowhere to go as we fight off this horrible virus that is spreading quickly, and we are all in our homes, teaching our kids, watching the time pass by at the same rate paint dries, and we are all bored. We wait for things like American Idol to come on television so we can escape for a few hours at a time, and watching Kimmy Gabriela is one of our favorite things to do. She's so good, and we want to know more about the young star who is just that; a total star.
1. She's From Lakeland
This young singer is from Lakeland, Florida, which is located between Tampa and Orlando. Being that I'm not far from this area myself, I'd already heard of her prior to her audition on Idol. She's a bit of a local celebrity even outside her area of locale. She's exceptionally talented, and that's all there is to it.
2. She's Big on Social Media
Before she decided to audition, she was already making waves. She was a huge star on social media — perhaps not one with millions of followers by any means, but she's a young woman who had well over 100k followers before she ever landed herself on national television as an American Idol finalist. It's all because she's a local celebrity who is good at what she does, who makes a lot of time in her life to sing and showcase her talents, and people know her, love her, and follow her.
3. She's Got Her Fans to Thank
She did not make the decision to sign up for Idol on her own. Her fans made that decision for her. They are the ones who encouraged her to sign up and to make this happen, and she did it. She made it happen, and she made this her life. She is so thankful to her fans for this, and she's not letting this one go, either.
4. She's Friendly
While you might feel that there are so many reasons not to befriend the competition, this young woman is not one who feels the same way. We found out that not only is she a friendly kind of gal who makes friends quickly, she's also become quite close with two of the other stars on the show. Her friends are Lauren Spencer Smith and Makayla Phillips, both of whom she feels are good friends now. We can see it, too. There's a lot that happens on this show that does not happen in everyone's life, so it does make sense that some people would become very much accustomed to making friends with other people who get it.
5. She's Fluent in Spanish
She's not just good with English. She also speaks fluent Spanish thanks to her own heritage. She is Venezuelan and Dominican, and her family often speaks Spanish at home. This is where she learned, and she puts her knowledge to good use on a regular basis.
6. She Sings Because of Her Dad
Her dad is also a musician. As a result, she's been interested in learning to sing her entire life, and she began doing so when she was only five. She did this with her own skill, she learned to develop it, she worked with her dad, and she admired him and his own talent. She says that her father taught her all that she knows, and we believe that.
7. Her Dad is Her Number One Fan
We cannot help but notice this on his own social media outlets. He posts photos of them together, of his daughter performing, of her talents, and of her all the time. He clearly has nothing but love for his daughter, and he is tremendously proud of her. He doesn't have to say it out loud, either. He just shows it by his actions and his pride in his daughter that he is, has been, and will continue to be her number one fan no matter what she does.
8. The Judges Love Her
One thing we can say for certain is that the judges were all in agreement from day one that she'd made the Top 10. They said it at her first audition when she barely had two notes out of her mouth. They all agreed that she would make it very far, and they were not wrong so far. She's so good, and she's got the look, too. Her voice is powerful, and it is captivating, and we cannot stop listening to her anytime she comes out on stage. She's a fan favorite, for certain, and we can see her going very, very far whether she wins or not.
9. She's Using Social Media for Work
She's not immune to a selfie — is any 17-year-old girl? But she does not use her Instagram page for much more than just posting her work. She likes to sing cover songs written by her favorite artists, and she usually does this in her bathroom. She's good at what she's doing, and those performances she posts are amazing. This explains why she's got so many followers already and she's not even been a star for a month yet. If you have not watched her sing, we highly encourage you to do so now.
10. She's Got A Lot of Talent
What we love the most about this young woman is her ability to take any song in any genre and make it her own. She can sing anything, and she can make it sound amazing. She's not yet found a song that she cannot sing, that does not suit her, and that she cannot make sound like something entirely unique and entirely special. She's that good, and we are not mad about it. Again, go check her out. Now.