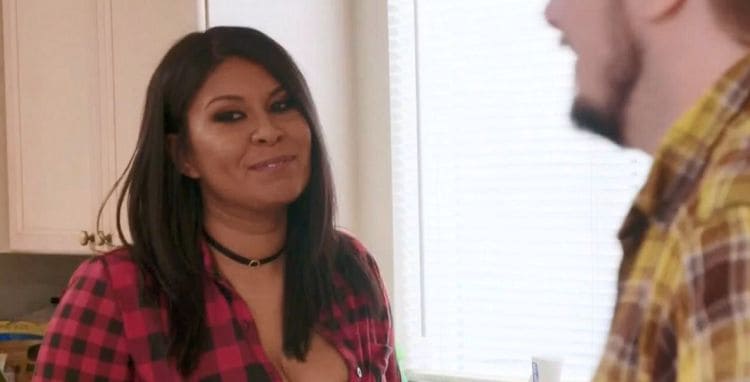 The world of reality television has changed so many times, it's almost difficult to keep up. When 90 Day Fiance was introduced to the world, many people were curious. What does this mean? How does this work? Are these people really getting engaged and married to someone they hardly know in under three months? The answer is, kind of, maybe, but not really, and sometimes. You see, the entire concept is simple – but the execution is anything but. People meet – mostly online but sometimes during their travels – other people from other countries. A relationship forms, and they want to be together. Immigration laws are strict, and many people apply for a K-1 Visa that allows them to spend 90 days in the US with their new loved one. They can either get married and begin their lives, or they can go back home. Vanessa Guerra is a woman who met a man and now the world is wondering if they will wed or if she will go home single and alone.
1. She is Exceptionally Open
Vanessa Guerra is a woman who says what is on her mind whether anyone wants to hear it or not. For example, she recently did an interview in which she spoke of her new fiance's sex drive and how many times a day he wants to be intimate with her, the fact that she cannot keep up, and she was abundantly detailed with the conversation. The world really did not need to know the specifics.
2. She Was Shocked by Her Own Engagement
When her fiancé, Colt Johnson, got down on one knee and professed his desire to spend the rest of his life with her, she was shocked. She was shocked because they'd been dating one month. She even went on to say that she would marry him, but just because they are engaged means nothing certain about a wedding. Correct us if we are mistaken, but an engagement happens when you want to marry someone and spend the rest of your life with them…not maybe we will get married but first let's see how this goes?
3. Her Fiance was On the Show Before
Her fiancé, Colt, has been married before. He met his ex-wife and they were married during the sixth season of the show. They got married fast. He and Larissa Dos Santos Lima did not stay married for long, though, because she was arrested for domestic battery and that put a harsh end to their quickie marriage.
4. She's the Other Woman
Vanessa Guerra is the other woman in her future husband's life. She was involved in an emotional affair with him while she was married to her own husband and while Colt was married to Larissa. They got to know one another, they communicated secretly and in private, and that is rarely a good sign nor is it a good start to a new marriage. What makes things even worse is that after he divorced his wife, he began dating another woman. He also cheated on the other woman with Guerra.
5. She's Not Entirely Trusting
Guerra has said it time and time again that she's not entirely sure she trusts her fiancé. She's not sure she trusts him because he's cheated on two women – both with her. Of course, we understand that sentiment. Once a cheater, always a cheater is the saying that has been around forever. However, we also wonder why she chose to involve herself in a relationship with a cheater if she knew from the start she cannot trust him? It seems counterproductive.
6. She Did Not Meet a Man on the Show
Fans might be wondering when she was on the show and who she married since she's not from another country – nor is she married. However, the truth of the matter is that she is Colt's best friend, and she was brought onto the show as that. She was not brought in as a fiancé or someone who was looking to meet someone from another country.
7. She's Very Close to His Mom
Some fans wonder if Vanessa is not just so close to Colt's mom that she is in this for that. She and his mom, Debbie, are like best friends, and it is something that might make fans raise an eyebrow. How can this end well?
8. She is Learning to Trust
Now that she is engaged, she is learning to trust her fiancé. He has provided her with all his passwords, he gives her his phone when he is in the bathroom, and he makes sure she is completely comfortable with everything that he is doing.
9. She Has a Celebrity Crush
If she could have a rendezvous with any celebrity – and her fiancé is okay with it – it would be Chris Hemsworth. Of course, she has also allowed her husband to have his fantasy idea of a celebrity encounter. His would be with Jessica Alba.
10. She Was His Roomate First
When her man was with another woman, that woman did not care much for Vanessa. Things got even worse between them when Colt's mom invited Vanessa to be their roommate. He was dating another woman, Vanessa was living in the same house with him, and he was cheating. It was a mess.