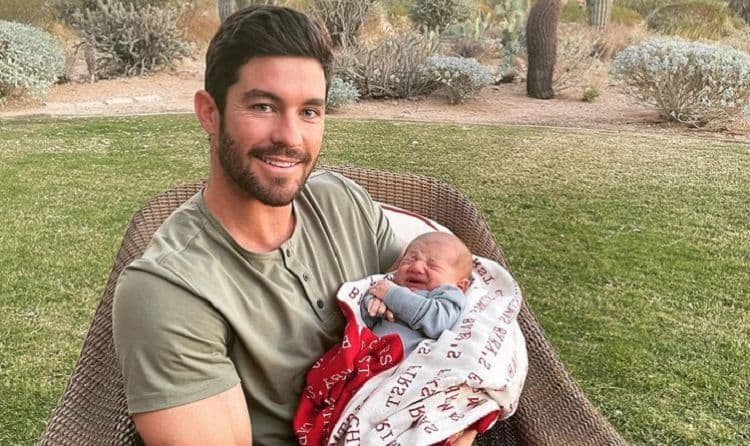 When Spencer Robertson signed up to be a contestant on season 16 of The Bachelorette, he was hoping to find true love with Clare Crawley. Unfortunately, things on the show didn't work out for Spencer the way he'd hoped. Clare ultimately chose to be with another contestant, Dale Moss. Spencer continued to fight for love with the new Bachelorette, Tayshia Adams, was introduced to the show. Things got off to a great start between Spencer and Tayshia but they eventually fizzled out. Once again, Spencer's quest for love was cut show and he was eliminated during week eight. Luckily for Spencer, however, things didn't work out between Clare and Dale. According to several sources, Spencer decided to ask Clare on a coffee date within just a day of the announcement of her split from Dale.
Only time will tell of Spencer's luck is better this time around, but for now it seems like he's simply enjoying the ride. Within Keep reading to learn 10 things you didn't know about Spencer Robertson.
1. He Is A California Native
One thing Spencer and Clare definitely have in common is that they're both from California. While Clare is from the Sacramento area, Spencer was born in raised in San Diego. Although he hasn't lived in California for his entire life, he's currently still in the San Diego area.
2. He Is A Proud Uncle
Spencer doesn't have any children of his own, and it's unclear when or if he plans to. Either way, he's great with kids and he's putting his skills to good use by building a great relationship with his young nephew, Maverick. Spencer loves hanging out with Maverick as often as he can even if he's too young to know that his uncle is a reality TV star.
3. He Studied Chemistry
If you thought all Spencer had to offer was a handsome face, it's time to think again. Education has always been important to him and he earned a bachelor's degree in chemistry from the University of Oregon. While there, he was also a member of the school's division 1 lacrosse team.
4. The Bachelorette Is His Only TV Experience
Spencer may have been a natural in front of the cameras, but it doesn't look like being a career reality TV star is something he wants. As far as we can tell, The Bachelorette is the first and only time he's done a TV show. It also doesn't appear that he's attempted to be on any other shows in the past.
5. He Is Very Adventurous
Spontaneity and excitement are two things that lots of people look for in a partner, and Spencer has a little bit of them both. He enjoys having new experiences and he's always up to do something fun. Whether it be traveling or going exploring, you can bet there won't be a dull moment when Spencer around.
6. He Loves To Stay Active
Spencer's days as a competitive athlete may be over, but that doesn't mean he doesn't still enjoy staying active. Exercise is a part of his regular routine and he's serious about staying in shape. Additionally, he is also a huge sports fan and loves going to live sporting events.
7. He Has A Successful Career
Did you think Spencer's list of desirable qualities stopped at good looks and a good education, we've got news for you. Spencer is also really successful in his professional life. In 2016, he started his own company called Robertson Water Treatment. He is currently the president of the company.
8. He Is Pretty Private
Most people would agree that signing up to share a romantic journey on TV isn't anyone's idea of privacy. But just because Spencer was on The Bachelorette doesn't mean his entire life is an open book. Overall, it looks like he likes to keep his personal life quiet and he hasn't revealed much information about himself.
9. He Loves Animals
There's always something heartwarming about people who have a soft spot for animals, and Spencer is one of those people. Although he isn't on Twitter often, he once retweeted a tweet from PETA which asked that people stop using "anti-animal language". We weren't able to determine whether or not Spencer has any pets of his own.
10. He Has A Large Social Media Following
Being on a show like The Bachelorette typically puts people on the fast track to become social media influencers. Although Spencer doesn't appear to have any influencer dreams, his following is definitely on its way to reaching that level. At the moment, he has 50,000 followers on Instagram.