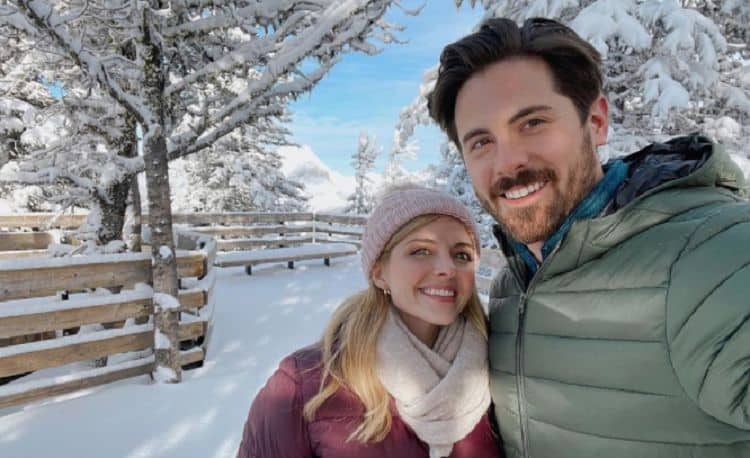 Chris McNally's acting career has spanned the course of more than 15 years. During that time, he has built a very impressive resume that now includes more than 30 on-screen credits. Throughout his career, Chris has also been dubbed a heartthrob, but there's much more to him than just his looks. He is a very talented actor who has proven time and time again that he has what it takes to play a wide variety of roles. He has been a part of several successful projects, but he is most well-known for his role in the Hallmark TV series When Calls the Heart. The show has already been renewed for a ninth season, and there are lots of people who are looking forward to what the future has in store for Chris' character. Continue reading to learn 10 things you didn't know about Chris McNally.
1. Lucas Isn't The Only Role He Auditioned For In When Calls the Heart
Playing Lucas Bouchard has been the biggest role of Chris' career. What many fans don't realize, however, is that he almost played a different character on the show. Chris also auditioned for the role of Nathan. Most viewers would agree that casting him as Lucas was the perfect move.
2. He Isn't The Only Actor In The Family
While Chris doesn't necessarily come from a family with a history in the entertainment industry, he isn't the only professional actor in his family. His cousin is actor and musician, Drew Seeley. Most notably, Drew provided the singing voice for Troy Bolton in High School Musical.
3. He Loves Spending Time Outdoors
Chris is thankful to have a busy schedule, but like everyone else, he needs a break from time to time. When Chris isn't busy with work, he enjoys being outside as much as possible. He has a deep appreciation for the beauty of nature and loves doing things like hiking and exploring.
4. He Was In Supernatural
Remember when I said that Chris has been involved in lots of successful projects during his career? One of those projects is the popular TV series Supernatural which aired from 2005 to 2020. Chris appeared in two episodes of the show: one in 2009 and another in 2015. He played a different character in each episode.
5. He Is A Dog Dad
Chris has never been married and he doesn't have any children, but that hasn't stopped him from starting a family of his own. Chris is a diehard dog lover and a very proud parent. He has two dogs that he loves spending time with whenever he gets the chance. Although his dogs don't have their own Instagram account, they've made several appearances on Chris'.
6. He Has Behind The Scenes Experience
Chris' work as an actor is what most people know him for, but being in front of the camera isn't the only thing he's contributed to the entertainment industry. Chris has also put his skills to use behind the scenes. In 2009, he wrote and produced a short film called Deadweight.
7. He Is An Artist
As a creative person, it goes without saying that self-expression is very important to Chris. Working on TV and film projects isn't the only way he likes to express himself. He is also a very talented artist who loves to draw and paint. Unfortunately, we weren't able to find any images of his work.
8. It's Unclear If He's Had Formal Acting Training
There have always been lots of debates in the acting community over whether or not drama school is necessary. While some people are big believers in the importance of formal education, others believe that the best training is to just get out there and audition. In Chris' case, it's unclear whether he ever attended drama school. Either way, however, the path he chose led him to success.
9. He Loves Connecting With Fans
During its time on the air, When Calls the Heart has built a large fan base and Chris is extremely grateful for all of the people who have supported the show. He looks forward to every opportunity he gets to interact with them on social media and he's known for starting discussions about the show on Twitter.
10. He Likes To Take Pictures
Chris may not think of himself as a photographer, but it's clear that he has a knack for snapping stunning pictures. He loves snapping shots while he's traveling or out on an adventure with his dogs. He often shares the photos he takes on Instagram and his followers seem to really enjoy seeing what he can do behind the camera.