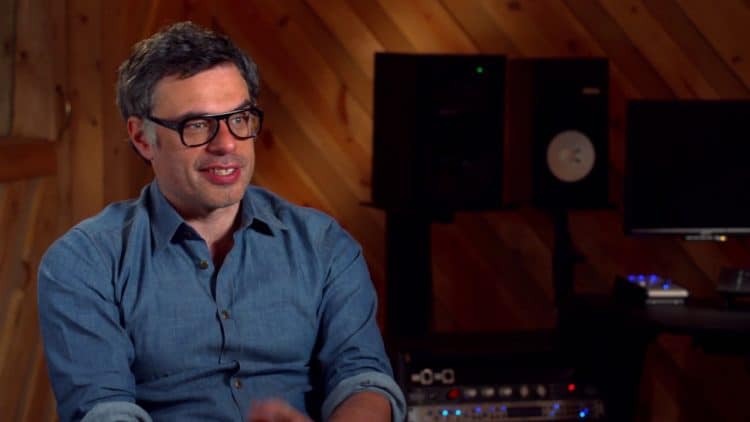 Jemaine Clement is an actor, a singer, a voice actor, a multi-instrumentalist, a writer, and a director. He was born in Masterton, Wellington, New Zealand on January 10, 1974. He is best-known for being half of the comedy duo 'Flight of the Conchords' with Bret McKenzie as the musical comedy duo created an HBO television series, a BBC radio series, and released several albums. He is also known for his work on films, specifically 'What Do We Do in the Shadows'. This was his directorial debut which he wrote and starred. He co-directed the movie with Taiki Waititi. Other films in which he has appeared include 'Rio', 'Men in Black 3′, Gentlemen Bronchos', and 'Moana'. Here are five more things you might not know about Jemaine Clement.
1. He Is Married to Miranda Manasaidis
Jemaine Cohen has been married to Miranda Manasaidis since August 2008. She is a playwright and actress who was in the movie 'Eagle vs Shark' in which she played burger staff. Her husband was also in this 2007 movie in one of the leading roles, Jarrod. Miranda' other work includes the 2014 movie 'Realiti' and a television series called 'Girl vs. Boy'. Cohen and Manasaidis have a son together called Sophocles Iraia Clement who was born in New York City in October 2008.
2. He Was a Voice Actor for Despicable Me
Clement provided the voice of Jerry, one of Gru's minions in the 2010 computer-animated comedy movie, 'Despicable Me'. Steve Carell provides the voice for Gru while Margo, Edith, and Agnes are voiced by Miranda Cosgrove, Dana Gaier, and Elsie Fisher consecutively. Others who provided voices for the minions along with Jemaine Clement include Pierre Coffin and Chris Renaud, who both also directed this movie.
3. He Met His Comedy Partners at Victoria University
When he moved to Wellington to study drama and film, he attended Victoria University. It was there that he met two of his comedy partners. The first was Bret McKenzie with whom he is in a folk comedy duo with called the 'Flight of the Conchords'. The other is Taika Cohen who is also known as Taika Waititi. Clement and Cohen formed two comedy troupes called 'The Humourbeasts' and 'So You're a Man'.
4. His Father is Not Involved in His Life
Clement's father was never involved in his life. Instead, he was raised by his mother and grandmother in the Wairarapa region of Masterton in New Zealand where he attended Makoura College. His mother and grandmother are of Māori origin. Clement has often talked about his upbringing and his roots.
5. He Has Won Many Awards
Jemaine Clement has been nominated for many awards, including 19 Emmy Award nominations. He has also won many of these awards. Just a small sample of his awards include a 2008 Grammy Award for the Best Comedy Album, Best Screenplay at the 2014 Toronto Film Festival, and a Crystal Bear at the Berlin International Film Festival for Generation 14plus- Best Film. Clement and Cohen once won the Billy T-Award. This is New Zealand's highest award for comedy.
*Also, he looks a heck of a lot like Benecio del Toro not to mention sounds exactly like Mick Jagger.
Save
Tell us what's wrong with this post? How could we improve it? :)
Let us improve this post!