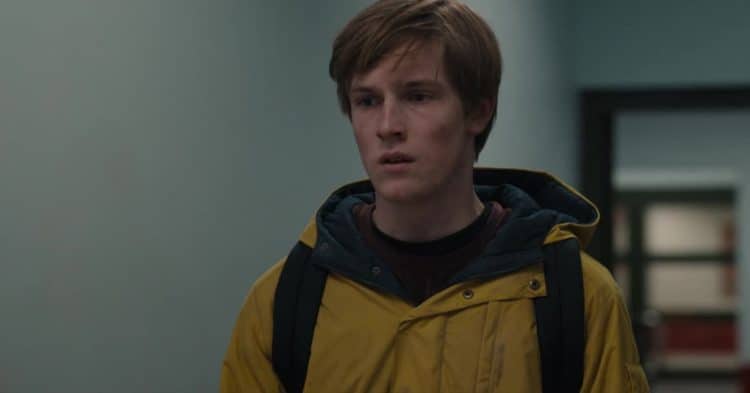 Louis Hoffman is only 22-years-old, but he already has dozens of acting credits to his name. Since making his debut, Louis has become a well-known presence in the European TV and film industries. Now he's on his way to becoming well-known to American audiences as well. As a cast member on the Netflix series, Dark, Hoffman has been introduced to millions of Americans through the show. Anyone who has ever seen him in action would likely agree that the talented young start definitely has potential to have a very long and successful career on the big and small screens. Keep reading for 10 things you didn't know about Louis Hoffman.
1. He's Won Several Awards
Louis is still very early in his career, but he's already getting lots of attention and respect for his craft. He's won nearly a dozen awards in the last 8 years and the list will likely continue to grow. Among them is a Bodil Award for Best Supporting Actor. The Bodil Award is the Danish equivalent to an Academy Award.
2. Leonardo DiCaprio Inspired Him To Become An Actor
Louis fell in love with acting at a very young age. He says that seeing The Basketball Diaries starring Leonardo DiCaprio is what made him realize that acting was something he wanted to do. He told Interview Magazine, "I like that film so much. One of my favorite scenes is the one in front of the door when Leonardo DiCaprio asks his mother to give him some money and to let him in. It was like, "Yeah, I want to do something like that."
3. He Believes In Fate
There are some people who believe that things happen for a reason, and others who believe that things just simply happen. Louis is part of the first group. During an interview, he said he is a firm believer in fate. He says, "It's hard to accept that it's maybe not possible to change anything and I don't really like the thought of not having free will. I like thinking myself as an individual human being who can decide what he wants, but I think it's fascinating and interesting to think about if you have free will or not."
4. He Didn't Go To Acting School
For many actors, formal training is a priority. Even the most talented actors have studied acting, and some continue to take classes for their entire careers. However, Louis decided not to go that route. He doesn't have any professional acting training, however, he would be open to taking some classes in the future.
5. He's Always Looking For A Challenge
For Louis, acting is a way to get out of his comfort zone and try something new. For that reason, he enjoys playing characters that aren't always easy for him to figure out. When it comes to picking a role, he loves taking opportunities that present a challenge for him.
6. He Wants To Do More International Work
Louis is already a major star in Germany, and he's looking to expand his reach even further. Of course, the success of Dark has certainly helped introduce him to viewers all over the world, but he hopes the future will allow him to branch out into international and English speaking roles.
7. He's Musically Talented
He may not have any plans to embark on a careering music, but he's definitely got some skills. Louis played the violin for a year. He also played the drums and continued to do so for eight years. Now when he had some free time, he likes to get back on the drums and play for fun.
8. He Wanted To Be A Soccer Player
Although Louis has loved acting for most of his life, it wasn't always his top career choice. Instead, he was very interested in sports and wanted to be a soccer player. He also went through a period where he became very interested in psychology and art. Ultimately though, he's happy with his choice to become an actor.
9. He Truly Loves German Cinema
American entertainment has dominated the world for decades. However, the popularity of streaming has made it easier than ever to connect people with TVs and shows from all over the world. Louis believes that this has allowed German cinema to grow. He told Nisi Masa, "I love how German Cinema has evolved in the last couple of years; how it has lost the fear of doing something wrong. It's becoming braver and the stories seem to become more unique…I love the way the Germans tell stories."
10. Flirtatious Comments Make Him Blush
Having a successful career in acting also comes with a lot of attention. As his popularity began to increase, so did Louis' social media following, and lots of people can't help but to compliment him on his good looks. Louis admits that the flirty comments about his looks always make him blush.
Tell us what's wrong with this post? How could we improve it? :)
Let us improve this post!