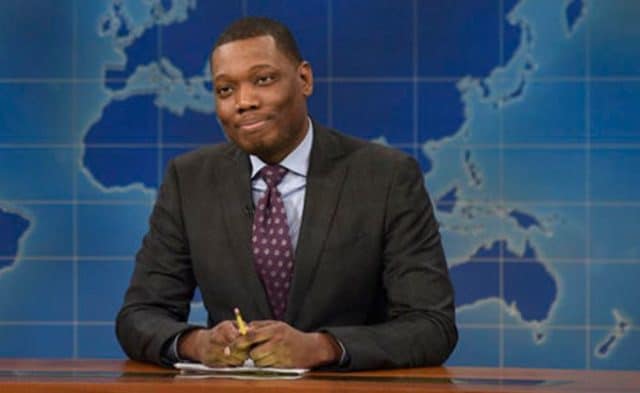 No matter what happens with this whole story, I'm a much bigger fan of Michael Che. I just like the fact that he's sticking with a comment he made and he's making no excuses about it. That's how he feels and that's the way it is as far as he sees it. In today's media, you don't get a whole lot of that. Che is not backing away from comments he made about Boston when he called it the "most racist city" he has ever visited.
The Boston Globe reports that the co-anchor of "Weekend Update" told a Boston University crowd Thursday about how he received angry messages on social media after he made the comment on "SNL" the night before the Super Bowl. He responded to one woman by urging her to "talk to your closest black friend and ask them to explain it to you." He says the woman responded by answering, "Touche."
Che, who often jokes about President Donald Trump on the NBC show, told the audience he never apologizes for language or controversial statements because he's "just trying to be more presidential."
Honestly I don't care if Boston is "The Most Racist City" in the world or not. I just like the fact that Che isn't apologizing for the way he feels. Sure he's getting steamed on social media but do any of us know his experience in Boston? To Michael Che Boston IS the most racist city in the world so how could he take it back? Though I have to say Che probably needs to visit some rural Southern cities. They may have something to say about his comments.
Save