Ever wonder what celebrities look like without their makeup? There's an app now that can strip away that thin veneer that helps to make them look presentable to the public, or at least appears as though it does. The effect is a little disturbing really but it definitely brings their appearance more down to earth and allows a person to see the celebs as real people and not glamour models that never seem to age or even look a little out of place due to a lack of facial enhancement. It's not so much a desire to see all the glamour stripped away really, it's more a curiosity that stems from wanting to know that these people, women most often, are in fact just as normal-looking under their lipstick and eye-liner as any other female. And to be honest, most of them are.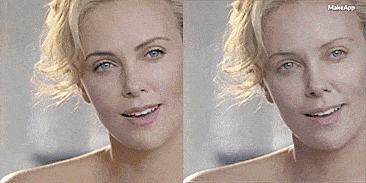 Charlize Theron is a definite exception since her skin and features seem so smooth and naturally beautiful that it's really hard to see any difference other than the most noticeable things. For instance the healthy glow of her skin seems washed out slightly by the app and her lips aren't as noticeable without makeup. Her eyebrows also seem to fade a bit, but her eyes still stand out as one of her best features.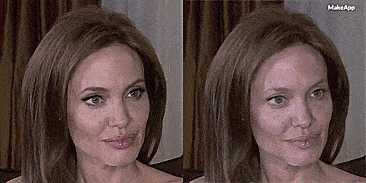 I'm not sure how realistic this app is since it really looks like the lighting is a bit off. But if it's accurate at all then it really looks like Angelina Jolie's face is a lot less clear than one would believe thanks to makeup. Her eyes kind of lose just a little but of luster without the dark makeup that surrounds them, and her eyebrows seem to fade quite a bit. Her lips are still noticeable but not as much.
I hate to say anything bad but Reese Witherspoon looks almost sick without her makeup, which is why I don't know if this app is really that great. It's not so much the idea of what these women look like without their makeup, it's if the app itself isn't really being all that honest in what its doing. It takes an image and based upon that image removes the enhancements, but does it remove any natural enhancements that might allow these ladies to look healthy at least?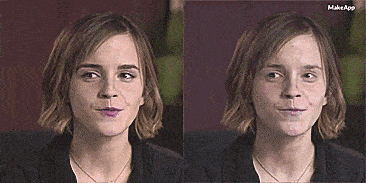 It's kind of hard to have the fantasy squashed but it's also revealing that women in the movie industry to still look pretty normal when all the makeup is taken off and they're allowed to reveal their natural look. Of course this app is not perfect either and I think it tends to take too much away and not account for the real, natural look of the individual. The shadows on their faces just seem a little off, as though thanks to the removal they no longer look quite like themselves, as though a template of sorts has been laid over their faces.
I get wanting to see what they look like without makeup, but it seems like this went a little too far.