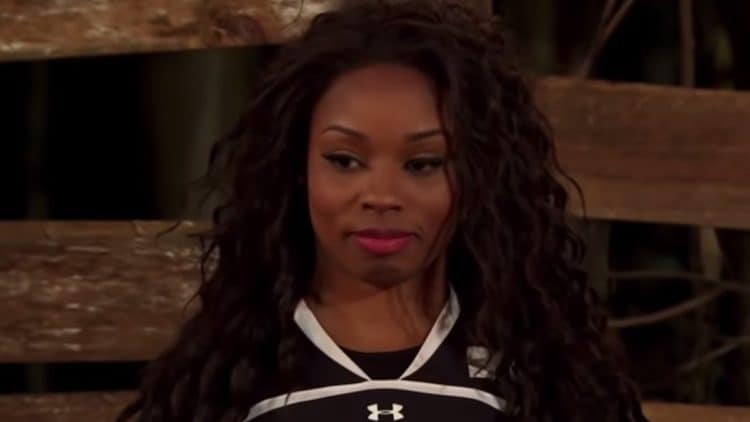 Devyn Simone made her name famous when she made the decision to participate in reality television. It's not always easy to be a famous reality star, but she's killing it. Fans are always curious about what she's been up to since she first got her start on "The Real World," and we are here to tell you she's doing all right. What's she been up to? Who is she? We have everything you could ever need to know or want to know about her here, so here you go.
1. She's in her 30s
She was born on February 6, 1988. This means she did get the chance to grow up in the 90s and be a the epitome of a 90s kid. She did not have to go to middle school or high school when social media was everything and everywhere until closer to her graduation. She didn't have everyone in her business all the time, and she had some semblance of privacy at that time.
2. She's a Missouri Girl
Born and raised in Kansas City is what Devyn Simone's life looked like. We wonder how many times she's mentioned that to someone and they've asked her if she's from Kansas. We aren't from either, but even we've heard people say that without realizing that Kansas City isn't in Kansas.
3. She's Got A Cool Job
Now that she's grown up a bit, she's got a really cool job. She's currently working as a matchmaker. If you don't know how to find the right one – or you simply cannot find the right one – she will set you up with someone who is everything you ever needed, and she's good at it.
4. She's Working With TLC
They call the show "Love at First Swipe," and it's right up her alley in terms of what she's good at doing. The show allows her to shine showcasing everything she knows and all that it entails. She's added a lot to her plate with this and what she is doing otherwise, but she's so good at it.
5. She Has Great Advice
Going through her Instagram profile really solidifies for us how good she is at her job. She's someone who has a lot of interesting input and thoughts. She shares them with her followers, and we love that. if you're struggling in love, you should go to her page and read what she has to say. She's both thoughtful and insightful, but she's also firm and to the point.
6. She's Not Afraid of Setbacks
Here is something we have always had such a fondness for believing. When bad things or things you don't love happen to you, it might only seem like the worst thing at the moment. There will always be a time when you can look back at the worst setbacks of your life and realize that they led you to bigger, better, more amazing things. You can't see it at the moment, but remembering that in tough times can really help you get through with a bigger sense of peace.
7. She's into Self-Respect
She once posted to Instagram a message to her followers that self-respect has to be stronger than feelings, and that's a true statement. If you don't respect yourself, your feelings are invalidated. They might not even be real. If you don't love yourself the most, you're doing it wrong.
8. She's Private
Devyn Simone isn't sharing anything about her personal life with anyone. She's not into giving her personal details away. She's keeping those close to her heart, but that won't stop her from doing what she can to help everyone else. They need her.
9. She Went to College
Not that this surprises anyone considering she's made such an impactful and awesome career for herself, but she did attend the University of South Florida, which is located in Tampa. She studied both theater and music while she was there.
10. She's Busy
She's a dating coach, she has regular appearances on the Wendy Williams Show, and she's also hosting shows on networks like TLC. With that in mind, she's clearly a busy woman who has a lot on her plate. However, she doesn't seem to let it get to her. She's not a complainer or someone who doesn't take a chance when one is offered to her, and we love that about her. We are not entirely certain that there's anything she cannot do in life if we are being entirely honest with you.