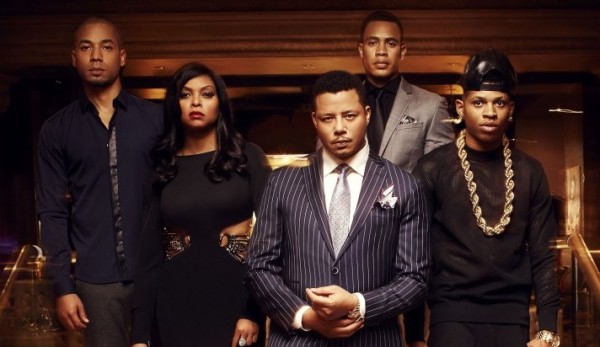 Even the most talented of actors face their downfall at some point, and either Terrence Howard is on to something or he's just headed towards the end of his career–maybe even his normality. According to Howard, we've all been doing math completely wrong. The Empire actor recently revealed to Rolling Stones magazine that he has formulated a version of math that's the correct and proper version, the true universal math.
We introduce you to Terryology.
Terryology began when Howard was just a chemical engineer student at Pratt Institute. Apparently, Howard dropped out of the program due to his conflicting views about fundamental math ideas. When we say fundamental, we mean basic arithmetic functions. Howard argued, and still does, that one multiplied by one should equal two. Hear him out before you call nonsense.
According to Howard, one multiplied by itself should equal two because the square root of four is two; therefore, the square root of two should be one, but it isn't because it is two. Now you can call nonsense.
Howard is adamant that his theory is correct, and that this explanation is just part of a bigger math theory that he's been formulating. Rumor has it that Howard has been spending hours each day with his estranged wife, Mira Pak, cutting pieces of plastic and wires to create contraptions that appear to be building blocks. Howard claims that these building blocks will prove his math theory to be the key to the universe. It's an ambitious, and dare we say it, crazy notion, but Howard is completely serious about it all. He even goes as far as saying that in the future, his theory will be the proven truth, and that no one then will be as ignorant as we are now.
Unfortunately, Pythagoras, Einstein, and Tesla will not be applauding Howard like he says they would if they were around to see his theory. His basic tenets are wrong, as no one really argues that the square root of two is two. There's no math book or math theory out there that says this. You can take out your calculator if you don't believe us, but you just should. Also, just because the fact that one multiplied by one equal one does not mean that two is essentially of no value, just as he claims it is with our current math.
We figure we'll have to wait until Howard comes out with his whole theory before we can really dismiss it all; even though, we're already deep in the process of its dismissal. It's a discombobulated effort that's probably the offspring of Howard's notorious arrogance. Maybe, just maybe, instead of just accepting his errors, he'll go to any lengths just to find proof that he's correct. Except, the proof does not exist in this universe. We'd like to think that this might be a ploy for Howard to give his career a bit of a publicity boost. Otherwise, we might be looking at something more than just the end of his career.
Tell us what's wrong with this post? How could we improve it? :)
Let us improve this post!