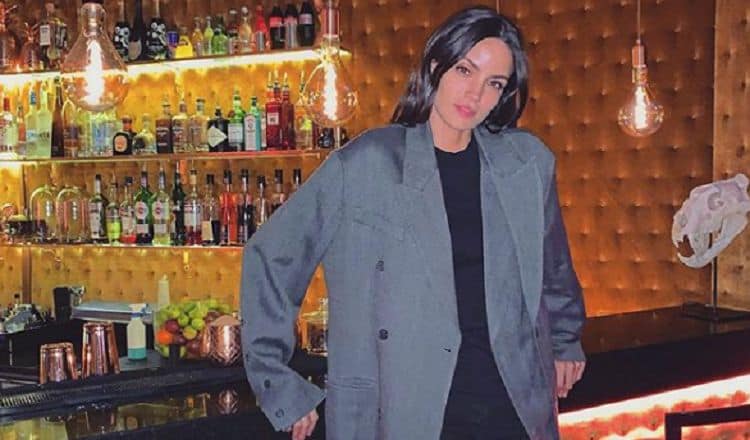 Sofia Resing is an up and coming model who was featured in a 2019 Maxim spread. It's been a year since that was made public, and she's only been getting better at her job. She's making a name for herself that is going to put her on the map, and many people have already taken notice. She's making waves, and it's working for her. With that in mind, we thought we might get to know the model a little better. She's got so much to offer, and we cannot wait to share what she's been up to over the years.
1. She's a Designer
Not only has she walked the runway as a super model in her own time, she's also working on designing her own line. She participated in 2019's Fashion Week. She was included in the Style360 show, and it was all about her new swimsuit brand. She's clearly working the game, and it's working for her in return. Her line was well-received.
2. There's Something that Excites Her More Than Anything
More than anything else in the world, there is something that excites her just a little more than anything else. That's the fact that she got to see her own vision come to life. She loves the excitement and the thrill of walking the runway modeling clothes she loves, but she's highly in love of watching other models wearing her own work and walking the runways. It's exhilarating.
3. She's Brazilian
This beauty is born and raised in Brazil. It seems that there are a lot of models who hail from the south American country, and we can see why. The gene pool there is clearly superior. She's from a place called Porta Alegre from the State of Rio Grande do Sul, which is located in Brazil.
4. She's Got a Great Date Philosophy
She doesn't really care what you do on a date as long as you are with someone you really like. As long as that person is interesting and you're having a good time, the location, the activity, the time, the place, nothing, really matters. We love that because it's our own philosophy in life. It doesn't matter what we are doing, it only matters who we are with.
5. When She Feels Sexiest
Sofia Resing doesn't feel sexy when she's in a small bikini or with a man. She feels sexiest when she's happy with herself and feeling proud of an accomplishment. She feels good about things like where she is and what she's doing, and those things are far more important to her than anything else.
6. She Loves Italian Food
She might be Brazilian. She might spend a lot of time in the states. She might be a model. Not one of those things really sounds like an Italian lover, but that's precisely what she is. She loves Italian food, and we love that. Of course, she also enjoys Japanese food, but we are all about the Italian dishes.
7. She's Still Young
She was born on September 25, 1991. That makes her almost 29. We hope that she can celebrate her birthday with something of a gathering even though the world is still in pandemic mode and no one knows what the following months will bring. We are entering month six of all of this, and it's been an interesting situation to say the least.
8. She's a Big Believer in the Healing Properties of the Earth
If there is one thing she wanted more than anything during the quarantine lockdown, it's the earth. She's taken this time to focus on that more than anything else. She participates in something called 'earthing,' which is the act of recharging her body with electrons in the earth.
9. She Likes to Dress Up
One thing she shared on her Instagram page is that she's not done her makeup in months, but she misses dressing up and being a bit glam. We all love to do that on occasion, but it's even more special now that we have nowhere to dress up and go.
10. She's a Yoga Lover
She's super natural and in tune with her body and the earth, and yoga is a perfect way to practice staying in tune with your body. She practices regularly, and she even partners with a yoga brand called Alo Yoga. She regularly shares their work and their brand on her social media channels, and it seems to us that she's a big fan.