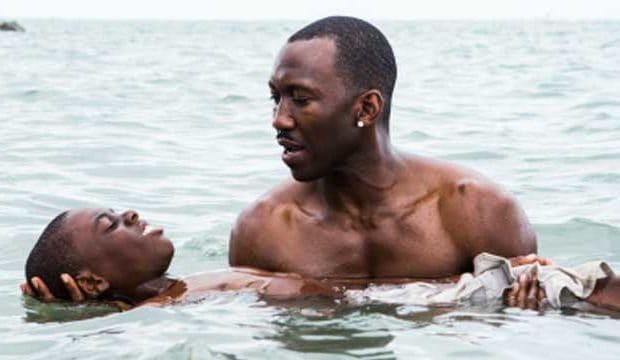 GLAAD, the advocacy organization for LGBT representation, announced Tuesday its nominees for the best in film, television, music and journalism that fairly, accurately and inclusively represents the community and the issues that affect their lives. Nominees included the Oscar-nominated "Moonlight," independent films "Other People" and "Spa Night" and television's "black-ish," "Crazy Ex-Girlfriend" and "Survivor's Remorse."
Many people now consider the ceremony to be an accurate barometer for the progress of the LGBT community within the entertainment industry. Unfortunately this year's film nominees are pointing to a diversity regression rather than progression. While the LGBT community has gotten increased visibility in recent years on film, only two films landed nominees which is the fewest since 2003.
President and CEO Sarah Kate Ellis remarked that as Donald Trump's administration has begun this is probably the most important time for stories of the LGBT community to be told on film and that even more effort needs to be made to bring this community to the front lines:
"At a time when progress is at a critical juncture, it is imperative that Hollywood tell more LGBTQ stories that reflect the community's rich diversity – and build understanding that brings all communities closer together," she said in a statement. "This year's nominees have created images and storylines that challenge misconceptions and broaden understanding, accelerating acceptance and equality for LGBTQ people across the globe."
Final winners will be announced at two ceremonies later in the year, on April 1 in Los Angeles and on May 6 in New York. You can see all of the nominees on the GLAAD website but here's a list of some below:
Outstanding Film – Wide Release
"Moonlight"
"Star Trek Beyond"
Outstanding Film – Limited Release
"The Handmaiden"
"Naz & Maalik"
"Other People"
"Spa Night"
"Those People"
Outstanding comedy series
"Brooklyn Nine-Nine"
"Crazy Ex-Girlfriend"
"Grace and Frankie"
"Modern Family"
"One Mississippi"
"The Real O'Neals"
"Steven Universe"
"Survivor's Remorse"
"Take My Wife"
"Transparent"
Outstanding drama series
"The Fosters"
"Grey's Anatomy"
"Hap and Leonard"
"How to Get Away with Murder"
"The OA"
"Orphan Black"
"Shadowhunters"
"Shameless"
"Supergirl"
"Wynonna Earp"
Outstanding documentary
"Mapplethorpe: Look at the Pictures"
"Out of Iraq"
"The Same Difference"
"Southwest of Salem: The Story of the San Antonio Four"
"The Trans List"
Outstanding music artist
Against Me!, "Shape Shift With Me"
Blood Orange, "Freetown Sound"
Brandy Clark, "Big Day in a Small Town"
Tyler Glenn, "Excommunication"
Ty Herndon, "House on Fire"
Elton John, "Wonderful Crazy Night"
Lady Gaga, "Joanne"
Frank Ocean, "Blonde"
Sia, "This is Acting"
Tegan and Sara, "Love You to Death"
Outstanding digital journalism article
"105 Trans Women on American TV: A History and Analysis" by Riese Bernard (Autostraddle.com)
"After the Orlando Shooting, the Changed Lives of Gay Latinos" by Daniel Wenger (NewYorker.com)
"The Methodist Church May Split Over LGBT Issues. Meet the Lesbian Bishop Caught in the Middle" by Becca Andrews (MotherJones.com)
"These are the Queer Refugees Australia has Locked Up on a Remote Pacific Island" by J. Lester Feder (BuzzFeed.com)
"The Uncertain Olympic Future for Trans and Intersex Athletes" by Diana Tourjee (Broadly.Vice.com)
Save
Save
Tell us what's wrong with this post? How could we improve it? :)
Let us improve this post!