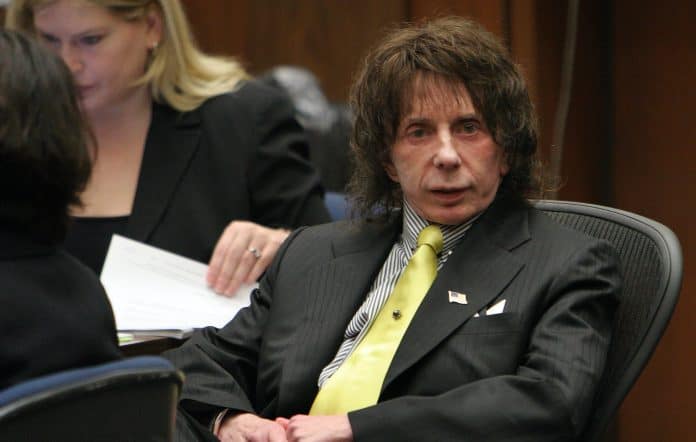 However people felt about Phil Spector is between them and their own conscience since plenty of folks are bound to have become caught up in the media surrounding the man. But rather than speak ill of the recently deceased it's enough to state that he was in fact incarcerated at the end of his life for a crime that a jury of his peers determined that he was guilty of. The former producer passed away recently while still in custody and it is believed that he did pass due to COVID-19 complications as he'd been diagnosed with the virus not long before. It was also believed that he was suffering from Parkinson's disease, and had lost his ability to speak some time ago. There are likely plenty of things that people would like to say about Spector, but what we will say here is that eventually, it does feel as though a movie or a made for TV movie will be devised that will seek to explain his life and possibly show people what they might be missing, or reveal who the man was to a world that might have only seen a narrow picture. In any case, telling the story of those that have been vilified in public has become a practice that is not beyond the scope of reason.
Here are a few actors that might be able to take on the role of Phil Spector.
5. Ed Harris
It's a little tough to find big names that would exemplify Spector in a great way but there are plenty of actors that could make this happen and Harris does feel like one of them. Of course, like several other actors, it does feel as though the story might need to focus on the latter half of Spector's life simply because Harris and others have aged quite a bit. The de-aging software that is still being used can only do so much, but the acting prowess is what should be used to determine the lead role of such a movie since it could be far more accurate than anything, apart from the overall look of the actor.
4. Steve Buscemi
Steve is usually brought in for a number of reasons, one of which is his wit and his ability to stand next to just about anyone in any role and turn in a great performance. But there is the obvious reason that he might be picked for this role and it's because like Spector he's a bit odd-looking and therefore would likely fit the role a little more than others. It might sound like an odd way to pick an actor, but sometimes looks are just that important since they can determine the efficiency of the act. Plus, apart from having the necessary look, Buscemi is a great actor, as it's been established over the years.
3. Jeremy Irons
A lot of this decision would have to do with Irons' superb acting skills since he's been seen as one of the more prolific actors in his time and has been able to convince people of his skill in various roles that have seen him turn in one great performance after another. It's fair to say that he's been in quite a few movies that haven't really worked out over the years, but his acting has usually been pretty solid and as a result, he's one of the most obvious picks here since he can create the look and he has enough skill to make the part work. It's easy to judge someone for a bad movie, but it's usually better to make it clear that they're a good actor stuck in bad movies.
2. Edward Norton
These last two might feel like odd picks, but from a younger standpoint, it might make sense considering that if Spector's life does get a movie it feels as though people are going to want to see a younger version of him in order to flesh out just what his life was all about. But the thing about taking on older actors to do everything is that the de-aging software still isn't all that great no matter how much praise it's been given. Sometimes those that are a bit younger are still needed.
1. Tobey Maguire
Again, he might be kind of an odd choice, but in terms of looks and the possibilities of making it work one should be able to look at Maguire and think that he could be effective in such a role and it would be worth trying in order to see if he could make it work. One thing about actors is that pushing themselves into one role or another is a constant test of their abilities and will show people how far they can go and how convincing they can be.
Feel whatever way you want to about Spector, but it does feel as though a movie might be coming one day.