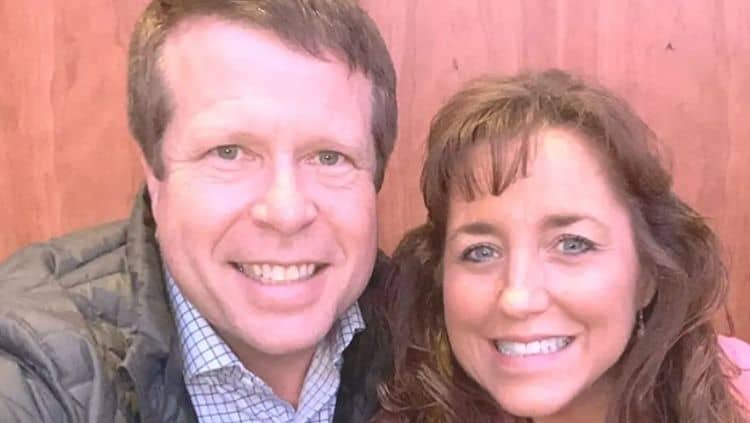 Best-known for being the patriarch of the Duggar family, Jim Bob isn't your typical reality TV star. Although he's been on TV for over a decade, Jim Bob has avoided much of the spotlight that comes with it. While Jim Bob and his family were initially seen as wholesome and fairly unproblematic, things changed when reports surfaced that his son, Josh, had been accused of molesting other children in the Duggar family. Since then, the family has experienced a fall from grace, and lots of people have started to question Jim Bob's parenting. However, Jim Bob has refused to let the rumors and negativity stop him. Keep reading for 10 things you didn't know about Jim Bob Duggar.
1. He's An Author
Jim Bob isn't just the author of one book, he's actually written two. He and his wife, Michelle, have released two books together. Their first book, The Duggars: 20 and Counting!, was released in 2008 and contains parenting tips. Their second book, A Love That Multiplies was released in 2012 and shares insight on the Duggar family. There's no word on whether or not Jim Bob plans to release more books in the future.
2. He's Admitted To Spying On His Kids
The Duggar family is notoriously conservative and the children were raised in a strict religious home. This means that, in many ways, Jim Bob and Michelle have been overly involved in their children's personal lives. In 2020, Jim Bob and his wife admitted that they spy on their children using monitoring software. The spying only stops once the child gets married and moves out.
3. He Was Involved In Politics
Unless you've been watching the Duggar family for years, you may not be aware that Jim Bob had a career in politics. He was a member of the Arkansas House of Representatives from 1999 to 2002. In 2002, he ran for a seat on the United States Senate but didn't win.
4. He's A Real Estate Agent
As you can probably guess, supporting a wife and 19 children is incredibly expansive. Jim Bob has been fortunate that he's been able to take care of his family by working in the real estate industry. He is a licensed real estate agent who has made money through owning property.
5. He's The Voice Of The Duggar Family Instagram Page
Since the Duggars are so conservative, social media isn't a place where they spend too much time. Jim Bob doesn't have an Instagram account of his own, but he is the voice of the family's official page. The account currently has nearly 2 million followers and features regular updates about Jim Bob and the rest of the Duggar family.
6. He Recently Celebrated 36 Years Of Marriage
Faith and tradition are two things that are very important to the Duggar family. So it goes without saying that marriage is something Jim Bob takes very seriously. He and his wife recently celebrated 36 years of marriage and the couples hopes to continue to be an example of true love and commitment.
7. He's A Fan Or Home Births
Most people couldn't imagine delivering 19 children at all, never mind going it at home. However, that's exactly what The Duggars did. All of Jim Bob's children were delivered at home and it's something that he expects his children to uphold as well. His son, John-David broke the tradition when he and his wife decided to give birth at a local hospital.
8. He's Been Accused Of Having A Bad Temper
On the surface, Jim Bob seems like a great guy who simply wants the best for his family. However, some people have suggested that that may not be the case. Jim has been accused of having a really bad temper, and a former employee said, "Jim Bob's a totally different animal when the camera's not on him."
9. He Loves To Spend Time Outdoors
Jim Bob is the kind of person who likes to enjoy the simple things in life. He doesn't need to spend a lot of money or do anything extravagant to have a good time. One of his favorite things to do is spend time outdoors and enjoy all of the beauty that nature has to offer.
10. He Wasn't Home Schooled
One of the many things that makes The Duggar family unique is the fact that they chose to home school all of their children. Many assumed that Jim Bob has chosen to raise his kids this way because it mirrors how he was raised. Ironically, though, Jim Bob wasn't home schooled. He attended a private school in Arkansas called Shiloh Christian School where he was part of the school's first graduating class. He didn't attend college.
Tell us what's wrong with this post? How could we improve it? :)
Let us improve this post!