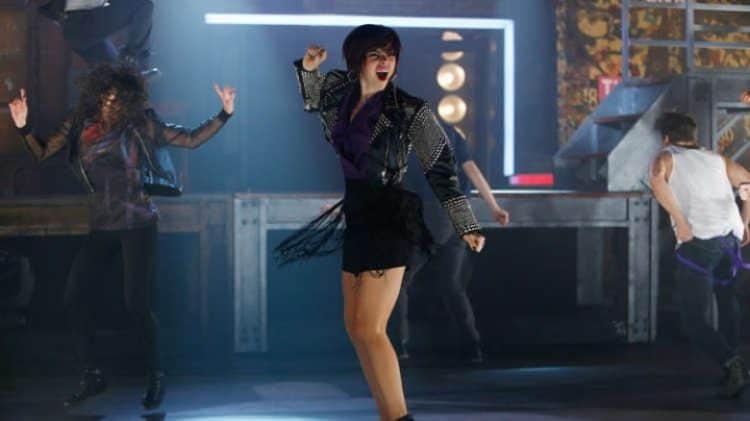 Krysta Rodriguez has the type of talent that we don't get to see too often. Since breaking into the entertainment industry, Krysta has built an impressive list of acting credits that includes roles on the big screen, the small screen, and the stage. As her career continues to go, Krysta continues to show the world that she can do it all – and do it well. Recently, she has taken on the role of the legendary Liza Minnelli in the TV series Halston, and her performance has been getting her a lot of attention. She may be playing a legend right now, but with the way things are going, Krysta will likely end up being one herself. Here are 10 things you didn't know about Krysta Rodriguez.
1. She Made Her TV Debut As A Child
There are lots of actors who have been putting on shows since they were still in diapers, but Krysta's journey was a little different. However, she still got a very early start. Krysta made her TV debut in 1995 in a series called Colby's Clubhouse when she was only about 11-years-old.
2. She Used To Be A Cheerleader
People who knew Krysta when she was younger would probably agree that she was always meant to be in the spotlight. When she was in middle school she was a part of the cheerleading squad. While cheering and acting may be two different things, they tap into a lot of the same skills.
3. She's Been On Broadway
Krysta's work on movies and shows has gotten her the most attention from the mainstream, but she has also found a lot of success in the theater world. She made her Broadway debut in 2005 in a musical called Good Vibrations. She also originated the role of Wednesday Addams in the Broadway musical The Addams Family.
4. She's A Cancer Survivor
In 2014, Krysta received devastating news when she was diagnosed with breast cancer. She began documenting her experiences during treatment on a website called ChemoCouture.com. The following year, Krysta was cast in a series called Chasing Life in which she played a character with cancer.
5. She Loves Being Outdoors
Krysta is all about living life to the fullest and enjoying all of the beauty that the world has to offer. That being said, what could be more beautiful than nature? Spending time outside is one of her favorite things to do and she enjoys doing things like hiking, hanging out by the water, and simply exploring.
6. She's A Musician
Acting is what Krysta is best-known for, but in reality, she's the real definition of a triple threat. She is also a talented singer and dancer. She hasn't released any original music of her own, but through acting, she has gotten lots of chances to incorporate her love for singing.
7. She's All About Family
Once some people get a little taste of the spotlight, they quickly forget about where they came from. Krysta isn't one of those people, however. She comes from a very close-knit family and she's all about spending time with her loved ones. While we know that she is very close with her parents, it's unclear if she has any siblings.
8. Her Role In Daybreak Changed Her Life
Every once in a while there's a role that leaves a lasting impact on the person who played it. Portraying Ms. Crumble in Daybreak was that role for Krysta. When discussing the role, Krysta told CBS, "I get to somewhat be the feminist hero of the story and that was a big surprise. I did not expect that. This character changed my life and the trajectory of where I want to go with my roles. I took almost a full year to get super specific about what I wanted to do and I feel proud of what has cropped up out of that. It was a scary thing and I'm pleased and relieved at how it has shaped and turned out."
9. She's A Producer
Being in front of the camera is what has made Krysta a star, but now that she's established herself she wants to give other areas of the industry a try. In 2019, she made her debut as a producer with a short film called A Dresser. She produced another short film in 2020 called You Were Always.
10. She's In A Relationship
Finding something to do life with can make even the most mundane things feel special. Krysta is fortunate to have found that in her longtime boyfriend, Peter Westervelt, who also works in the entertainment industry. The two have been together for about seven years and they seem to still be going strong.