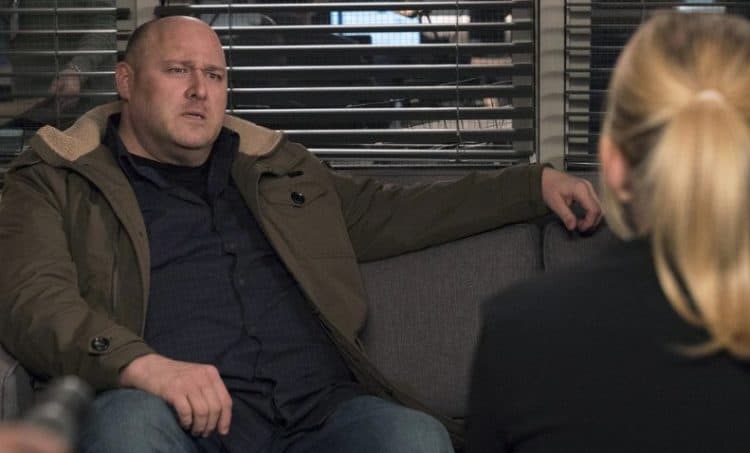 It's not really hard to understand why you wouldn't know Will Sasso's name since the guy was truly on fire with his career at one point but kind of started to wane after MadTV became a little passe. Some people still like the show and some even still know who he is, but despite the fact that he is a funny and fairly well known guy he hasn't exactly been someone you see being touted to every single corner of Hollywood. You really have to take the time to notice him and what he's done in show business just so you can understand him a little better and come to like him. Sasso has been a comedian and an actor for quite some time now and knows the game, but some of his more recent appearances have been kind of glossed over.
Here's a handful of clips that you might recognize him from.
MadTV
https://youtu.be/KXA5yOV82AE
Sasso had a good time on MadTV as this was where his fame really started to rack up. He played so many characters that it was hard to memorize them all, but the best thing is that no matter who he played his size was never much of an issue since he put in such a great performance. Many people might state that side by side those he was parodying were so different from him that it just didn't work, but quite honestly his acts were so great that it didn't matter. He just knows how to emulate someone to the point that you kind of forget what he looks like and focus on the character he's playing.
Happy Gilmore
His part in this movie was pretty short but it was great since it was one of those moments that people could say "Hey, I've seen that guy before!". Sasso is very good at those moments as his cameos and guest appearances have made his career just as much as anything has. In this movie he was one of the moving crew that was taking a break for a moment. Unfortunately that wasn't what Happy wanted to hear since he wanted to watch his hockey game and the guys were interrupting him by not doing their job. Once he got hold of the club however it seemed like hockey was the last thing on his mind, at least for a little while.
The Three Stooges
As great as this movie was supposed to be it kind of dropped the ball, but what was really good about it, and there wasn't much, was the fact that there couldn't have been a better nominee for the character of Curly. Will Sasso isn't quite as round as the original actor but he does have the comedic chops to pull it off and didn't do too badly. In fact if you want to be honest the only thing wrong with this movie was the horrible plot and the fact that in the past the Three Stooges have really only ever been good for short films that allowed them to pack as many gags into the time they had rather than draw their relationship out in a long, meandering story that didn't really go anywhere despite having a decidedly horrible plot. It'd be great to see the Stooges come back to TV if anything, but it would have to be done just right.
Super Troopers 2
The sequel to the hit cult classic was expected to be just about the same with a lot of the same gags, and it was. The only difference was that this time the guys from Broken Lizard were taking on the unenviable task of trying to become the police force for a town that up until the beginning of the film was completely Canadian. You could say that this film wasn't meant to foster any good will between Canada and the USA but all in all it was a giant gag that showed a lot of prejudicial feelings that people may or may not have. Sasso's part as one of the Mounties that's being replaced by the guys is pretty funny since it's really obvious that they don't want to lose their jobs and harbor a lot of resentment towards the Americans as they come in to replace them. Of course things get a little out of control after a while as the Mounties strike first by loosing a brown bear in the station house, which prompts the response of kidnapping the Mounties and painting them in the red, white, and blue and also dumping them in the woods. The film might not win any awards, but it was pretty funny.
Will Sasso is the kind of comedian you don't soon forget once you've seen him. Check out his movies if you want a good laugh, you won't be disappointed.