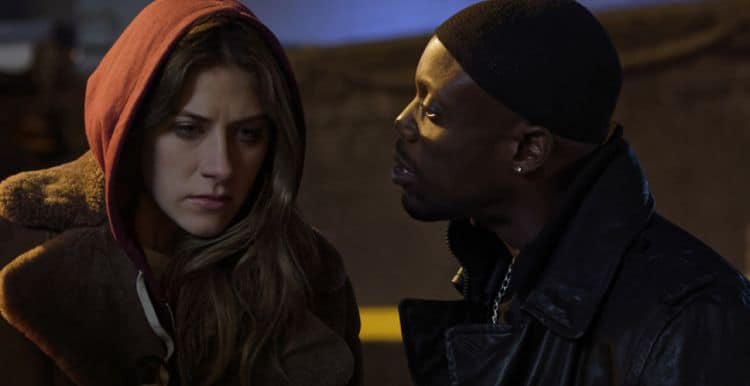 Keston John may not be a house hold yet, but that probably won't be the case for much longer. The talented actor has had a lot of great opportunities over the last few years, and he has big things on the horizon. After almost 15 years in the business, it looks like all of his hard work is paying off. He is currently has a main role on the series, In The Dark, where he plays a character named Darnell. Prior to that, he's had minor roles in several popular TV shows including Shameless. Continue reading for 10 things you didn't know about Keston John.
1. He's Done A Lot Of Voice Acting
If you don't recognize his name or his face, you will probably recognize his voice. Keston John has done a lot of voice over work throughout his career. Most notably, he was a series regular on She-Ra and The Princesses of Power andMarvel Avengers Assemble.
2. He Went To High School With Drew Seeley
When Keston was a high school student in Orlando, Drew Seeley was one of his classmates. Seeley is a talented actor and singer who is best-known for being Troy Bolton's singing voice in High School Musical. Seeley also had acting roles in shows like One Tree Hill and Dawson's Creek.
3. He's Part Of The Avatar Franchise
Remember when I said that Keston had some big things coming up on the horizon? One of those things is the fact that he will be joining the infamous Avatar franchise. Avatar is one of the most popular films in recent history and the sequels are projected to be just as successful. Keston is slated to appear in Avatar 2, 3, 4, and 5 as a character named Va'ru. In an interview with AfterBuzz TV, Keston shared that he will only appear in the film as an avatar and not part of the human world.
4. He's A Family Man
As much as Keston loves his work, he loves spending time with his family even more. He is happily married to a woman named Lady Baxter. According to her Instagram bio, she is is also an actor. The couple has one child together: an adorable little girl named lark.
5. He Almost Gave Up Acting In 2017
Although Keston has found a lot of success recently, he wasn't always so confident that things would turn out well for him. In 2017, he almost considered walking away from acting. However, that year ended up being a phenomenal year for him both personally and professionally and he is so thankful that he was able to stick it out.
6. He Studied At University Of Central Florida
Keston was born in Massachusetts, but he eventually relocated to Florida with his family. He went to college at the University of Central Florida where he studied acting. He decided to move to Los Angeles after graduation to begin working as an actor full time.
7. He Has Caribbean Roots
Both of Keston John's parents were born in the Caribbean which makes him a first generation American. For many people from other countries, raising their children in the United States is a chance to give their families chances that may not be available in their home countries. Keston has certainly done a great job of making the most of opportunities.
8. He's A Master At Accents
Keston has played lots of different types of people throughout his career. As a result, he's mastered different accents. According to his Actors Access page, he can speak with the following accents: African, Boston Accent, British, Irish, Jamaican, Southern, and West Indian.
9. He Narrated A Reality TV Show
It's not often that you see actors dabble in the reality TV world, but Keston has taken a dip in the wild side. In 2017, Keston was the narrator for the short lived reality cooking show, My Kitchen Rules. The show aired on FOX and featured celebrity contestants who would host dinner parties in their homes. Some of the people who appeared on the show include Lance Bass and Ray J.
10. He Got His Start In Theater
Keston began his acting career on stage and appeared in several plays in the Los Angeles area before transitioning to TV. He believes that having a foundation in theater can help actors add to the longevity of their careers. Keston says that theater work, along with formal training, can help actors learn the ability to play a wider range of characters.
Tell us what's wrong with this post? How could we improve it? :)
Let us improve this post!