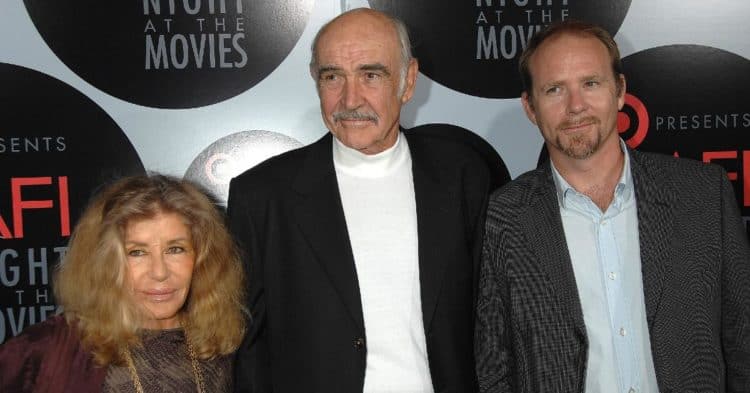 Sean Connery is one of the most recognizable faces in the world. He's known as a great actor who spent nearly two decades starring as James Bond in the hit films. His work is so good, and so notorious, and he's someone who has made such an impact in Hollywood. The news of his death on Halloween day 2020 was heartbreaking and difficult for the entire world. His son, Jason Connery, is also an actor and a director. He is also a man who just lost his father. He's also someone we know and recognize because he followed in the footsteps of his great father. We want to get to know him a bit more.
1. He's In his 50s
It's hard to imagine Jason Connery in his 50s, but the truth of the matter is that he's in his very late 50s. His date of birth is January 11, 1963. His father, at the time of his death, was 90. It's so hard to believe that his father was this age, too, and that time passes so quickly and without much notice.
2. He's From London
He was born in London in 1963, and he lived there for most of his life. His father was Scottish and his mother Australian, but they lived in England his entire life. He, himself, is British, which means that his family is basically a fun melting pot of heritage.
3. His Mother is His Father's First Wife
His mother and father were married for less than a decade. They wed in 1962 and divorced 11 years later, but they separated years prior to their divorce. His mother was Diane Cilento. She was an actress and author. Sir Sean Connery was her own second husband, though she was his first wife. He is their only child together.
4. His Mother and Father Did Not Get Along
Some people are able to get along well following the demise of their marriage, but his mother and father did not. His mother was very vocal about the fact that Sean Connery abused her mentally and physically while they were together. He denied the claims when she made them known in 2006. However, he allegedly told Playboy in 1965 and Vanity Fair in 1993 that hitting women is something he doesn't view as wrong.
5. He's Divorced
He was married to his ex-wife, Mia Sara, from 1996 to 2002. During their marriage, they welcomed a child, son Dashiell, in 1997. His Wikipedia profile mentions he has two children, but only mentions this son in his personal details, so we are unsure of his parental status.
6. He's Loved Acting A Long Time
Perhaps it was growing up with a famous father, but he's always loved the idea of being an actor. He's known since his teenage years that this is what he wanted to do with his life. It's a situation he's been invested in for some time, and we get that. He did go to drama school, after all.
7. He Has Fun Childhood Memories
Something that he often talks about how many good memories he has of growing up. Some of his fondest include going to Scotland, where his father is from, while his father played in a celebrity golf tournament with many other famous people. He would go with his father, stepmom, and brother.
8. Rumor Has it He's Not Inheriting Anything
With the death of his father at the forefront of his mind, it's relatively appalling that the world is focused on what he might get from his father's death. Inheritance is deeply personal, and it's no one else's business. However, that has not stopped the world from continuing a rumor that began years ago that he might not inherit anything when his father passes. He already said years ago that his father's money is his own, and he's free to do with it as he pleases with no judgment or upset from his son. Let's let it go at that and allow this family to mourn, shall we?
9. He's a Private Man
He doesn't often speak of his personal life, which is very much like his father. He prefers to keep things to himself, to keep his life on his own page, and to share little to nothing with everyone else. We appreciate that, and we have no problem with his privacy.
10. He's Not Estranged from His Father
For many years, rumors have gone around periodically that he and his father were estranged and/or that their relationship was not a good one. However, he denies that. He says he and his father have always been close. His father did suffer from dementia later in life, and that might have something to do with these rumors – he wasn't out and about much, and no one really knew anything otherwise.