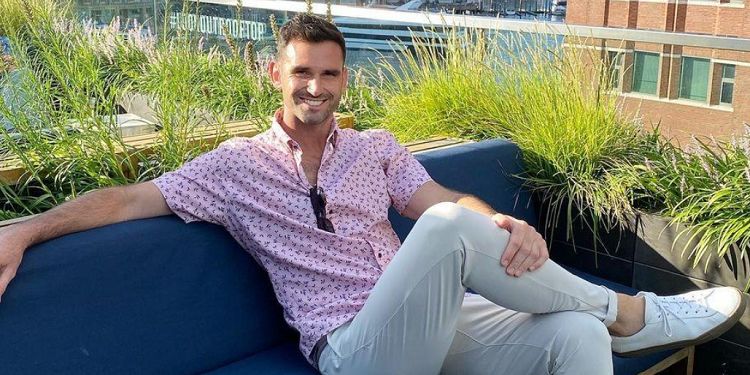 When Bravo has an idea for a reality show, they don't hold back. The network introduced "Summer House," a while ago, and now they're spinning it off with the introduction of "Winter House," which is essentially the same concept in a different season. The problem with this new spinoff, however, is that fans are unsure why they are missing a familiar face. Where is Carl Radke and why is he not partaking? He's noticeably absent from the new lineup, and his fans are not sure why. We have some information for you, as well as a few things you might not already know about the reality show star.
1. He's Caring for Himself
At the end of the day, Carl Radke made a very personal choice. He chose not to take part in the new show because he's prioritizing his self-care. He's looking out for his own mental health, and he is looking out for his own physical health. He's been through a lot lately, and he's quickly realized that there is nothing more important than how he feels and lives.
2. He's Feeling a Little FOMO
For all his fans who miss him, it's safe to say he misses you, too. He's feeling the fear of missing out (FOMO) not being part of the show, but he knows that this was the best decision for him. That doesn't mean he's not missing his friends and the show, and the fans, and everything that goes along with it, but his mental health is benefitting from his decision to turn down the invitation.
3. He is Sober
He hasn't always been, but he is now. It's one of the primary reasons he chose not to go back to this house. He knows that his sobriety may suffer if he puts himself in a situation like the ones he's been in before in that type of house. At the moment, his sobriety is exceptionally important to him, and he's focused on that.
4. He Lost His Brother
In 2020, Carl Radke lost his brother to addiction and mental health issues. His brother, Curtis, died because of his struggles, and Carl doesn't want to make the same mistakes. He's learned that he has to care for himself, his mental health, and his own choices in life. He's since stopped drinking and he's taking better care.
5. He Went to Harvard
He is a man who has a good education, and he is happy with much of what his life has offered to him. He is a Harvard Graduate who does well for himself, but he is making the choice to continue to do better, be better, and learn how to better prioritize what is truly important in his life. He doesn't want to waste his education or his life.
6. Money Isn't Everything to Him
When he made the decision to stop what he was doing in terms of filming shows and being in the public eye, it wasn't hard for him to do so. Money is not everything to him. No amount of money would have persuaded him to take this on given all he's been through and what his life is currently looking like. He's happy to be able to focus on things that are important to him and that are good for him rather than how much money he might bring in.
7. He Has Connected with So Many People
While the situation with his brother's death and all that came with it was nothing that he wants to go through again, he does feel that he's connected with so many people in the wake of this horrible situation. He's not happy about it in any capacity, but he is a man who knows that he can learn from others.
8. His Family Has Come Together
In the wake of his brother's death, Radke's family has really banded together. They are closer than ever, and they are happy to have one another in their lives more often and closer as a result. They're looking for the good in a situation that is anything but. They will never get over the loss of losing Carl's brother, but they can find some good in the future.
9. He Recognized his Issues
While he did not previously think he had a problem, taking the time off after his brother's death gave him the ability to see that this was not the truth. He saw he was out all the time, he was having drinks here, having them there, and it was excessive. He knew he had to do something about it, and he wanted to go into a program and stick to it.
10. He's in Therapy
While it is not the first time that he's been in therapy, the reality star did acknowledge that this is the first time that he's been in therapy AND been open and 100 percent honest with his therapist. It's been a massive breakthrough for him, and for that he is grateful.
Tell us what's wrong with this post? How could we improve it? :)
Let us improve this post!