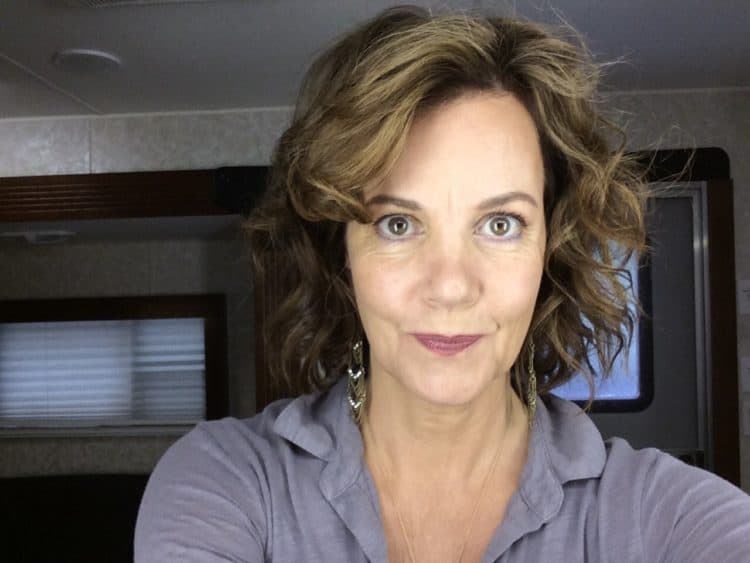 Margaret Colin's face is one that you've probably seen at least a few times over the years thanks to the success she's had throughout her career. She is well known for the recurring roles she's played in shows like Gossip Girl, Chicago Med, and Shades of Blue. Her talent, versatility, and dedication have proven to be the right ingredients in the recipe for success. Any time Margaret steps in front of a camera, you can bet that she's going to put on a memorable show. She doesn't have any upcoming projects in the works at the moment, but lots of people are hoping to see more of her in the next season of Chicago Med. Continue reading to learn 10 things you didn't know about Margaret Colin.
1. She's A Brooklyn Native
Margaret is a New Yorker through and through. She was born in Brooklyn and on Long Island in a Catholic family. Her father was a police officer and it's unclear what her mother did. Unlike many other actors, Margaret has resisted the temptation to move to Los Angeles, and she currently lives in New Jersey.
2. She's Always Wanted To Act
There are some actors who discover their love for performing later in life, but that Margaret isn't one of them. She always knew that performing was for her. During an interview with My Fan Base, Margaret said, "I always wanted to be an actor. I have a fountain of constantly flowing memories from my years as a working actor and I'm looking forward to many more of them."
3. She's A Hofstra Native
After graduating from Baldwin Senior High School, Margaret enrolled at Hofstra University. However, she made the decision to leave early. She got an agent after she was seen in a school play and decided to dive right into the professional world. Leaving school is always a risky decision, but it proved to be the right one for Margaret.
4. She's A Wife And Mother
Margaret has been happily married to actor Justin Deas since 1988. The couple met when they were working together on As the World Turns. At the time, Justin was playing Margaret's love interest. The couple has two children together. Justin also has another child from a previous relationship.
5. She's Been On Broadway
Most people are familiar with the work Margaret has done on the screen, but those who aren't into theater may not know that she's also had a successful stage career. She's been on Broadway multiple times including the 2003 production of the play A Day in the Death of Joe Egg.
6. She's A Pro-Life Activist
Over the years, Margaret has been very open about her stance on abortion. She has been a part of two feminist groups that oppose abortion and she has spoken at several events across the country. She is currently the board member of a New York-based group called Feminists for Nonviolent Choices.
7. She's Not Into Social Media
Social media is most people's first stop on their quest to learn more about celebrities, but Margaret's fans won't find anything. Margaret has always been a private person, so it's probably not much of a shocker that she doesn't have an online presence. She doesn't have accounts on any social media platforms and it doesn't appear that she ever has.
8. She Doesn't Typically Re-Watch Her Work
There are some actors who can't wait to watch the movies and shows they've been in, but Margaret Colin feels differently when it comes to her work. While talking to My Fan Base, she said, "I normally watch if I want to see something specific like how a scene was edited together. But as a rule I do not re watch my work."
9. She Has Great Advice For Upcoming Actors
At this point in her career, Margaret has been in the business long enough to know what works and what doesn't. When asked if she had any advice for the next generation, Margaret told Daily Actor, "I think you have to be passionate. I think you have to be curious." She continued, "I think you have to be compassionate. I think you have to be really curious about the human condition."
10. She Isn't Afraid Of A Challenge
The entertainment industry can be very challenging, so there are lots of actors who choose to play it safe when it comes to selecting roles. Margaret, however, is the kind of actress who isn't afraid to step away from what she's comfortable with and take on roles that put her skills to the test.
Tell us what's wrong with this post? How could we improve it? :)
Let us improve this post!