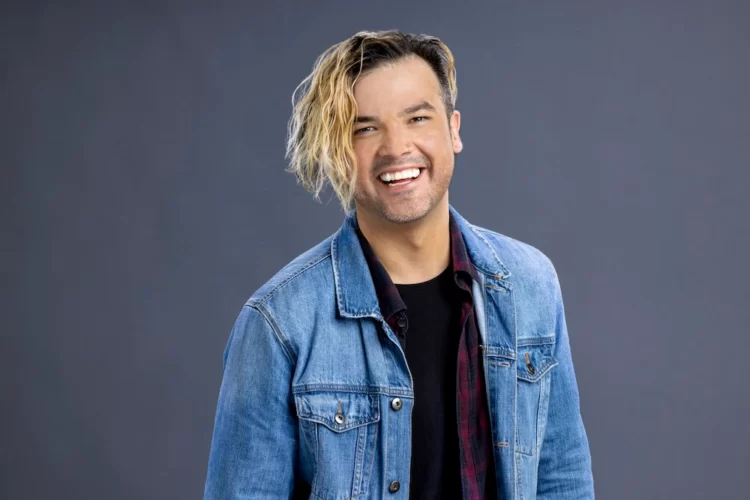 When Daniel Durston entered the Big Brother House for the show's 24th season, he made it very clear that he was ready to win it all. However, his journey to possibly winning $750,000 isn't going to be an easy one. Daniel is sharing the House with lots of other fierce competitors and none of them plan on going out without a fight. That said, Daniel is ready to fight until the end. While he may not become a fan favorite in the process, that doesn't seem to matter to him. Viewers will have to keep watching to see how the game goes for Daniel, but either way, it's going to be an exciting ride. Keep reading to learn 10 things you didn't know about Daniel Durston.
1. He's a California Native
Daniel is originally from the Ontario, California area. For those who aren't familiar with the state, Ontario is located about an hour outside of Los Angeles. While there's no doubt that Daniel will always have love for his home state, he currently lives in Nevada.
2. He's 35 Years Old
One of the things that make Big Brother interesting is that it doesn't discriminate against House Guests based on age. Each season, there is always a wide range of people on the show. At 35 years old, Daniel is the second oldest person in the house this season. Terrance Higgins, who is 47, is the oldest.
3. Some Big Brother Fans Have Accused Him of Racism
We're still pretty early on in the season, but Daniel has already ruffled a lot of feathers. According to Showbiz Cheatsheet, many viewers believe that Daniel referred to fellow House Guest Monte Taylor as "Chef Boyard-Negro". It's important to note that it has not been confirmed that Daniel was actually the person who made this remark.
4. He's an Elvis Impersonator
It's been well over 40 years since Elvis Presley passed away, but he continues to be a very prominent figure in pop culture. Although Daniel was born several years of Elvis' death, the two have an interesting connection. Daniel has been working as a performer for several years and he is most well-known for his work as an Elvis impersonator.
5. Family Is Important to Him
Daniel doesn't appear to be the kind of person who likes to share lots of details when it comes to his personal life. However, we do know that he comes from a close family and he really values the relationships he has with his loved ones. He is also a very proud uncle.
6. He Isn't Afraid to Shake Things Up
When people enter the Big Brother House, they are usually a little hesitant when it comes to how they should approach the game. Daniel, however, has made it clear that he's not afraid to switch things up when necessary. In an interview with Parade, he said, "I'm going to do whatever works for me. I obviously have to work it in a way that's not going to be found out if it's a rogue vote or anything like that. But it's definitely my game. I waited too long to play this game to play someone else's game. So on eviction night, it's going to be the vote that helps me. Whether that's going with the house for one week or two, or just completely flipping it anytime I need to."
7. Big Brother Isn't His First TV Appearance
Most of the people on this season of Big Brother have no prior experience in the entertainment industry, but Daniel is an exception. According to his page on IMDB, he has made a couple of other on-screen appearances over the years. Since he is a trained actor, there's a chance we may see him on our screens again in the future.
8. He's a Musician
Daniel isn't just an Elvis impersonator, he's also a talented musician in his own regard. He loves to sing and play the guitar. However, it doesn't appear that Daniel has released any original music and we weren't able to find any information on whether he plans to.
9. He Has a Unique Sense of Humor
Everybody likes to laugh, but it goes without saying that everyone doesn't have the same sense of humor. Daniel told Parade, "My humor might be a little skewed here and there. Because I'm used to hanging out with my best friends who get me and I get them. So when I meet new people, I dropped that same humor on them. A lot of times, it doesn't stick at first. And people kind of judge me for it."
10. He's Written a Play
On top of all of the other things Daniel has done, he is also a talented playwright. According to an interview from Multimedia Mouth, Daniel wrote a play called 1996 several years ago. It's unclear if the play has ever been performed or if he has plans to write another.