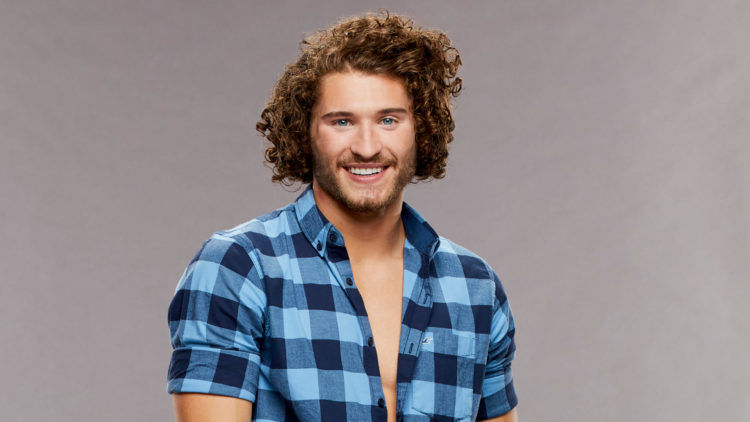 We've all heard the saying "nice guys finish last," but Christian Birkenberger is hoping that won't be the case for him. As a contestant on season 23 of Big Brother, he going to do whatever it takes to go home $500,000 richer. So far, he seems to be off to a good start. However, longtime fans of the show know that anything can change at a moment's notice. As a result, it'll be interesting to see how things play out for Christian as the season continues. While winning is obviously the goal, just being on the show has been a life-changing experience for Christian and he's thankful for the opportunity Let's get into 10 things you didn't know about Christian Birkenberger.
1. He Is From Connecticut
As a Connecticut native myself, I always feel a twinge of excitement whenever I find out that someone else is from my home state. Christian was born and raised in a small town called Harwinton and it appears that he still lives there today. If he wins the season, he'll be able to live just about anywhere he wants.
2. He Was An Aspiring Actor
According to an old Twitter profile for Christian, he has attempted to get into acting. It's unclear if this is a goal he's still trying to accomplish. However, it appears that Big Brother is the first time he's been on TV. Since he's been wanting to break into the entertainment industry, it might not be his last.
3. He Can Ride A Unicycle
Do you have any interesting talents that would be great conversation starters at parties? Christian Birkenberger certainly does. He can ride a unicycle which is something that most people don't see every day. It's unclear how long he's been riding or what got him into it in the first place.
4. He Is Pretty Popular On TikTok
The last couple of years have been huge for the social media platform TikTok, and it's given people a new way to have their content seen by people all over the world. Christian currently has more than 29,000 followers ok TikTok and his videos have gotten nearly 889,000 likes.
5. He Is A Model
Being in front of the camera is something Christian has always dreamed of. On top of his dreams of becoming an actor, Christian has also done some modeling over the years. We weren't able to find any information on the specific brands he's worked with. He appears to be signed with two agencies, Model Club, Inc. and True Model Management.
6. He Loves To Travel
There are so many beautiful things in the world, and most people won't see nearly as many of them as they'd like to. However, Christian is going to try to see as much as he can. He enjoys traveling and he has visited lots of places across the United States as well as other parts of the world.
7. He Is Adventurous
Life is all about having as many memorable experiences as possible, and that's exactly the way Christian tries to live. He loves stepping outside of his comfort zone to try new things and that mindset has served him well over the years. Some of his favorite activities include snowboarding and snowmobiling.
8. He Likes To Stay Active
When you like to do as many things as Christian does, it's important to keep yourself in good shape. So, that's exactly what Christian does. While it doesn't look like he's the kind of person who likes to spend hours on end pumping iron in the gym, he does like to incorporate exercise into his regular routine.
9. His Strategy Is Simple
Some people prefer not to come into the Big Brother house with a strategy because they usually don't end up working out anyway. Christian, on the other hand, has a simple strategy that he plans to stick to. When asked about his Big Brother strategy for his bio, he said, "Ultimately be myself because I am a joy!! But I would like to appear fun and clueless as to not raise any flags, align myself with more people, and slip up as a physical threat when I need to schmooze the house."
10. He Is A Positive Person
Seeing the negative side of a situation is usually the easiest thing to do, but Christian likes to challenge himself beyond that. He prefers to see all of the good things life has to offer and not dwell on the bad. Having a positive attitude is something that will likely come in handy during Christian's time in the Big Brother house.
Tell us what's wrong with this post? How could we improve it? :)
Let us improve this post!