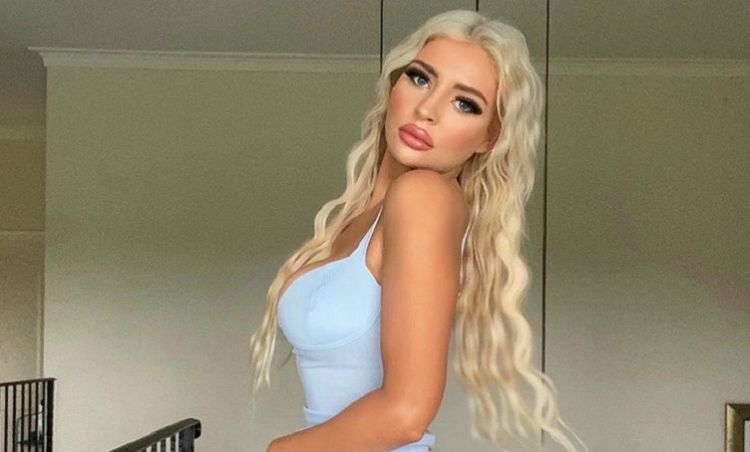 "Too Hot to Handle," is back with a second season, and the world is so curious about the ten people who are starring on the show right now. We've already met a few and introduced them to the world, but now it is time to learn more about Larissa Trownson. She is not like the other contestants on the show in so many ways, and she is a fascinating member. Everyone wants to learn more about her, and we have so much here for you to learn.
1. She has a Fun Nickname
Her friends call her something fun, and it has nothing to do with her given name. They call her Tinkerbell, though we don't know what brought that on or why they do this. She simply answers to it, and she seems to like it.
2. She is an Attorney
She is both beauty and brains. She's not afraid to be smart and to be sexy at the same time, and that is something she very much likes to promote. She fancies herself the real-life Elle Woods, and that is why she became an attorney. She's intelligent, but she also likes to have a good time.
3. She's a Rule-Breaker
Ironic considering she is an attorney, right? Her main goal in life is to have fun and break the rules whenever she has a chance, and that is what she does. She's all about having a good time and not really listening to the way things 'should' be or are expected of her. She's more about doing what she wants to do and having a good time at the same time.
4. She is Not a One Man Woman
Larissa is not a woman who wants to stick to just one man at a time. She actually prefers to have as many men as possible paying attention to her and seeing her. She is very happy with the attention, and she is happy to share her time and her fun-loving attitude with men who are also happy to live the same way she does.
5. She is One of the Oldest on the Show
Larissa is 28, and that officially makes her rank among the oldest people on the show. Most are significantly younger than she is, but we do have to remember that she focused her time on being a law student and focused on her career prior to being a star. She's living her dreams now, but she also happens to be doing it with a law career in her life.
6. She is Not Public on Social Media
She shouldn't be, either. As an attorney, it's important that she keep her private life as private as possible. The world does not need to know anything about her other than her name and the fact that she appeared on reality television. To share too much of her life on social media is never wise in her line of work. She's private, and she should remain that way.
7. She Has a Double Degree
When we tell you that Larissa is smart, we are not just making that up. She is intelligent. She graduated from college in 2016 with a double degree. She studied law and graduated with her law degree. She also studied criminology and political science and graduated with that degree, as well. She knew what she wanted in her life, and she went for it.
8. She Embraces Stereotypes
In fact, we imagine that being in her line of work, it's a wise idea. She finds that most people assume she's a blonde who fits all the blonde stereotypical molds, and she often leans into that. We imagine that being on the receiving end of her intelligence after underestimating her is a place that no one wants to find themselves, but we also feel it probably has a lot of benefit for her.
9. She's Perhaps Dating
It seems that she's been engaged in a little online flirting and some very witty banter with another contestant from the show. His name is Nathan, and he appears to be very into Larissa. However, we have no idea if they are together, if they formed any type of relationships, or if they are even into one another or they are just close friends who like to flirt with one another.
10. She is Fun
At the end of the day, Larissa wants the world to know that she is a fun girl. She is someone who likes to have a good time, who feels that you can be anything you want to be and be all of it at the same time, and she is just out to enjoy her life. That's pretty much all you need to know.