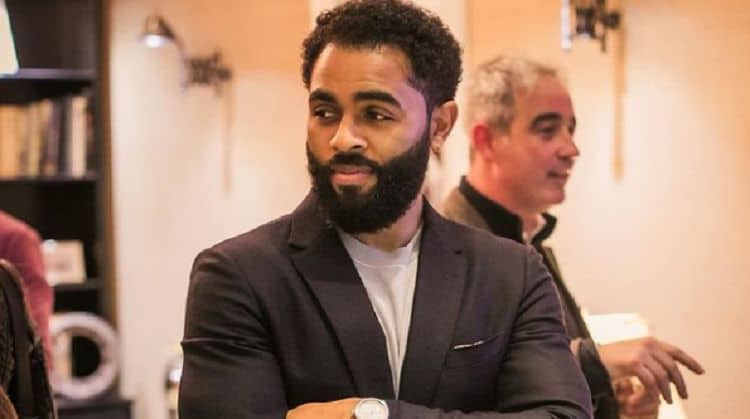 Anthony Welsh grew up going to a local cinema with his father, and it was there that he first fell in love with the idea of performing. Eventually, Anthony decided that acting was what he wanted to do with his life, and he put lots of time and effort into honing his skills. Since making his on-screen debut in 2009, he has continued to work his way towards bigger and better opportunities. The last few years have been especially lucrative for him, and the future is looking even brighter. He currently has a handful of projects in the works that are sure to further cement his legacy. Keep reading to learn 10 things you didn't know about Anthony Welsh.
1. He's From London
Anthony was born and raised in London, and it was there that he fell in love with acting. There's no doubt that the city has had a huge impact on who he is as a person and an actor. From what we can tell, he still lives in London and doesn't have any plans to relocate.
2. He's a Formally Trained Actor
The entertainment industry is very competitive and actors have to do what they can to give themselves a bit of an edge. For Anthony, part of that process was going to drama school. He studied at the London Academy of Music and Drama Art which is a school known for producing successful actors.
3. He Likes to Stay Active
Anthony likes to take good care of his body, and staying in shape is very important to him. Acting may not be a sport, but being physically fit can help performers keep up with the demands of the industry. Plus, regular exercise also has lots of mental health benefits.
4. He Has a Great Sense of Style
Fashion and entertainment have always had a very close relationship, and it's easy to see why. Both industries are about creativity and self-expression and both of those are things that Anthony thoroughly enjoys. He has a great eye for fashion and he knows how to put together a look for any occasion.
5. He Enjoys Cooking
Exercise isn't the only way that Anthony likes to take care of his body. He also follows a healthy diet and he likes spending time in the kitchen preparing his own food. Every once in a while, he'll share a cooking video on social media. Unfortunately, though, he probably doesn't get as much time to cook as he'd like.
6. He Likes His Privacy
There are plenty of people in the entertainment business who love constantly being in the spotlight, and they don't shy away from sharing their every move with the world. However, that isn't true for Anthony. He has chosen not to share much information about his private life.
7. He Was in a Music Video
Anthony has gotten lots of cool opportunities over the course of his career, and one of them was the chance to be in a music video. In 2016, he was in the video for the song "Another Hole in Babylon" by Gaika Tavares. The video has nearly 8,000 views on YouTube.
8. He's Done Video Game Work
Being in a music video isn't the only cool opportunity Anthony has gotten over the years. In 2012, he did some motion capture work for the video game Forza Horizon. This remains his only video game credit to date, and it's unclear whether he wants to work on more video game projects.
9. He Was A Big Ninja Turtles Fan
If you were around in the 1980s and 90s, you probably remember when the Teenage Mutant Ninja Turtles were all the rage. Although the concept may seem silly on the surface, these pizza-loving turtles with martial arts skills became loved by people all over the world, and Anthony was one of them. During an interview with BAFTA, Anthony said, " I think my first film was a Ninja Turtles movie – I was a really big Ninja Turtles fan." Sadly, he didn't provide any detail on who his favorite Ninja Turtle was.
10. He Used to Rap
Acting has been Anthony's main focus for many years, but it's actually not how he got his start as an entertainer. While talking to The Book of Man, Anthony said, "The first time I ever performed was actually before acting. I used to rap back in the day and when I was about 17, I went to a hip-hop night with my Uncle at the Jazz Cafe in Camden." He continued, " I went up in front of the packed-out audience and rapped one of the best verses I had. I was so shook I don't even remember doing it. But I remember challenging any rapper to battle me".
Tell us what's wrong with this post? How could we improve it? :)
Let us improve this post!