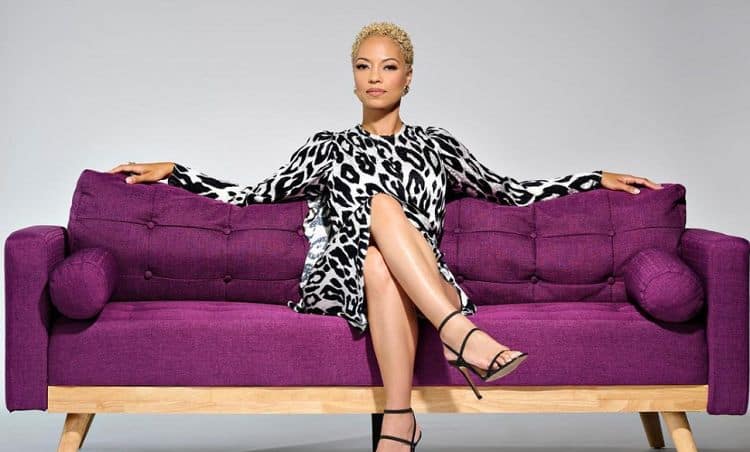 Netflix knows a hit when it sees one – or when it creates one, we should add. The streaming service has made a game of making television shows and productions that the world falls for time and time again and "Selling Tampa," is not an exception to the story. This show is a spin-off to the network's overnight success, "Selling Sunset," about a brokerage owned by twin brothers and employing nothing but beautiful women in LA, selling luxury homes to the rich and famous. Both shows are already a hit, and the world is getting to know the women of Tampa now that they are finally on the air. Here's all we know about Rena Frazier, the woman who is making headlines following the series premiere.
1. She is Married
She is happily married to a man who supports her endeavors and she is. He is the CEO of an energy company in or around Tampa, and they both work hard and dedicate their time to success. They are also adorable, and we have no idea how long they've been married.
2. She is a Mom
She's beautiful, she has a successful career, a handsome husband, and she's rounds that off with a family of four beautiful daughters. Her oldest daughter is from a previous relationship, and her name is Ariana. She and her husband share their daughters Aja, Alivia, and Aryn, and they are a lovely family.
3. She is into Balance
One of the most important things in her life is the balance she shares with her job and her home life. She knows that her career field is one that requires no certain set hours, a lot of time and energy, and she does all she can to be sure she is maintaining a good life balance when she has the opportunity to do that. She's not into making poor choices.
4. She is an Attorney
Prior to obtaining her real estate license in 2019 – from what we can ascertain online – she was an attorney with a firm of more than 500. What's remarkable is that she was not just an attorney with the firm, but also a partner. She was the only black female to serve as a partner in the firm. She focused her training on business litigation, and she focused on real estate deals in the business world.
5. She is Well-Educated
This young woman did not spare any expense when it came to her education. She earned her degree from the University of South Florida – a wonderful school in Tampa – and she then enrolled in law school at Stetson University. She was in the legal field for more than a decade after she earned her degree from law school.
6. She Was the First to Join Allure
When Sharelle decided she was opening up her brokerage, her first agent was Rena. She's been at the brokerage the longest, and she is one of the top sellers in the business. She's had a long career that's filled with success, and she's showing that off on television.
7. She's Very Private
Despite her newfound career as a reality star, she's still a very private woman. Both she and her husband work diligently to ensure their home life, their marriage, and – most importantly – their kids, remain as private as possible without the world in their business all the time.
8. She Has Her Brokerage License
While she was filming her own reality show, she was doing some big things, too. She is not just an agent, but she is also a broker now. She has obtained her brokerage license, and there are some rumors surfacing that she's opened up her own brokerage.
9. She Was Friends With Sharelle Before They Worked Together
She's made it very clear that they are both strong women who have big energy and personalities, and they have ideas. They were friends before they decided to go into business together, and she also makes it clear they will argue, and they will have moments in which they disagree. That's part of business and of friendship in their lives.
10. She is Working Constantly
Not just at work – but for work, on herself, on her family, on her future. She's a woman who does work hard, but all of her hard work comes from her ability to do hard things and make big decisions. She is a work in progress no matter how successful she is, and that is what keeps her motivated to do bigger and better things with her life than she's done in the past.
Tell us what's wrong with this post? How could we improve it? :)
Let us improve this post!