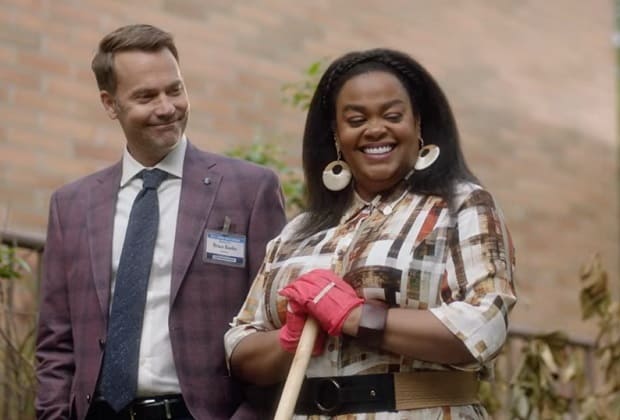 Barry Watson has played dozens of roles during his acting career, but he is best-known for playing Matt Camden in the popular series 7th Heaven. The show ran for more than a decade and during that time Barry became a heartthrob. After leaving the show in 2006, Barry continued to land impressive opportunities. He made appearances in shows like Gossip Girl and Heart of Dixie. Now there's another show he'll be adding to his list of credits. Barry will be one of the stars of the upcoming TV movie Highway to Heaven, which is a remake of the TV series of the same name. The highly anticipated project has a lot of people talking, and many are excited to see Barry in the spotlight again. Keep reading to learn 10 things you didn't know about Barry Watson.
1. He Is Originally From Michigan
Barry was born in Michigan, and he lived there during his early childhood. However, he and his family relocated to the Dallas area when he was around eight years old. It was there where he fell in love with the idea of becoming an actor. Barry trained at the Dallas Young Actors Studio. He moved to Los Angeles when he was 19.
2. He Has Been Married Three Times
They say that the third time is a charm, and that has been the case when it comes to Barry's love life. He has been married three times. He has two children from his second marriage and one from his current marriage to Natasha Gregson Wagner. Natasha is the daughter of the late actress, Natalie Wood.
3. He Loves Scary Movies
Scary movies may not be for everyone, but Barry Waton is someone who really enjoys them. Barry was quoted saying, "I think most people, even if they say they hate horror movies, there's that feeling you get inside that you love. I mean, I love it. I love to have the hairs on the back of my neck stand up or get that chill up my spine."
4. Jessica Biel Had A Crush On Him
Jessica Biel and Barry Watson may have been singlings on screen, but in real life, Jessica had a little crush. During a guest appearance on the podcast Armchair Expert, Jessica said, "I definitely remember Beverley [Mitchell] and I had crushes on Barry [Watson], who played our older brother, but no one ever dated anybody".
5. He Is A Cancer Survivor
In 2002, Matt was diagnosed with Hodgkins' Lymphoma after his mother noticed a suspicious lump on the side of his neck. Within a month of being diagnosed, Barry began chemotherapy. He took a break from work during this time. Fortunately, the disease has been in remission for more than a decade.
6. He Is Done Work Behind The Scenes
Being in front of the camera is what most people know Barry for, but he has also explored what other areas of the production process are like. During his time on 7th Heaven, he wrote and directed a couple of episodes. In 2010, he also directed an episode of The Secret Life of the American Teenager.
7. He Loves Being On The Water
Even though Matt really loves what he does, he needs a break from time to time just like everyone else. Being outdoors is one of Barry's favorite ways to spend his free time. He enjoys a variety of activities, but he especially loves boating or simply relaxing near the water.
8. He Is A Sports Fan
We didn't find any information to indicate that Matt has ever played any sports at a competitive level, but we do know that he loves to watch them. He likes to go to games whenever he gets the chance. Despite living in Texas for much of his upbringing, he continues to be a huge supporter of Michigan sports.
9. He Always Takes The Stairs
Barry's health has always been important to him, but it's become even more of a priority after surviving cancer. During an interview with GQ, Barry said, "My dietician said to me, "If you can, always take the stairs instead of the elevator." To this day, I still always take the stairs."
10. He Started His Career As A Model
Most people would agree that Barry's handsome face was made to be on camera, and acting isn't the only time he's had an opportunity to do that. Before getting into acting, Barry actually started his journey as a model while he was living in Texas. By the time he was a teenager, he got his first acting job.
Tell us what's wrong with this post? How could we improve it? :)
Let us improve this post!