While the Barbie craze is no longer at its peak, it's safe to say that people would like to know the inspiration behind the doll. She's none other than Barbara Handler, daughter of Ruth Handler — the co-founder of Mattel and president at the time. Ruth Handler was inspired t make the original Barbie doll by her daughter and even gave her the name Barbara Millicent Roberts.
This inspiration came during the family's trip to Europe when she saw a curvaceous plastic doll that she was intrigued by. The young girl had a lot of experience playing with dolls made out of paper, so this was new territory. If that story is interesting, here are some more nifty facts about Barbara Handler.
1. Barbara Handler Is A Gemini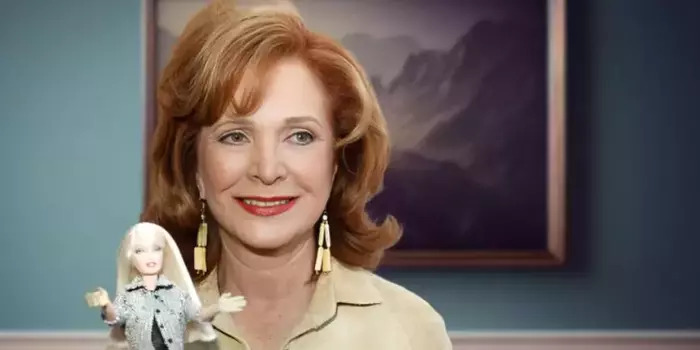 Barbara Handler's birthday is May 21st, and she was born in Los Angeles, California, in 1941. According to reports from The Boston Globe, her parents had a total of $14 in their bank account on the day she was born. Even more, Handler was 15 years old when her mother conceived the idea that would later become a billion-dollar business.
2. Barbara Handler's Brother Is Called Ken
Now, while Ken is generally regarded as Barbie's beau, it may seem that the inspiration for him was a lot closer to home. In 1961, just a few short years after the introduction of the Barbie doll, the world was introduced to Ken. Much like his sister, the only thing that Kenneth Handler's doll had in common with him was his name. The actual Ken Handler, as opposed to the doll, was more interested curling up with a good book and watching movies with subtitles.
3. Fans Thought That Barbara Handler And Ken Would Be Dating In Real Life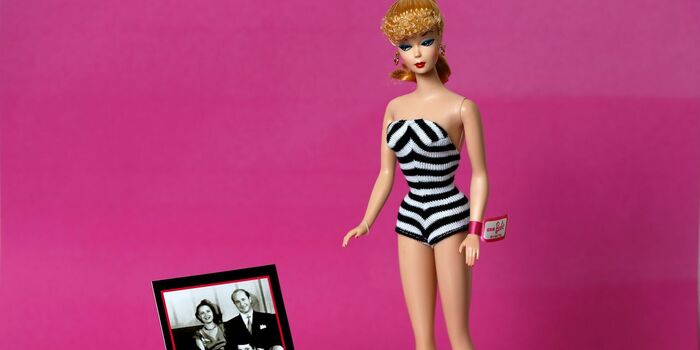 Riffing off the last point, it's general knowledge that Barbie and Ken are an item. But that's clearly not the truth in real life. When asked in 2002 about the notion that Barbie and Ken are romantic partners rather than siblings, Barbara responded by stating that the assumption was uncomfortable. People had the impression that he was either my lover or my husband. She then went on to say, "I'm sure it was uncomfortable for my brother, as well."
4. She Was Known By Many Names Other Than "Barbie"
By now, it should be clear that Barbie is some variation of Barbara. However, Handler had a handful of other nicknames besides the one she shares with her doll. She revealed that some of her nicknames included Babsy, Bobby, and of course, Barbie. However, she favored the name"Barbara" for the most part. While she shares a name with the doll and was pretty much the inspiration for it, Handler hates being compared with her. That makes sense considering she must have gone through life being likened to Barbie.
5. She Was Once Married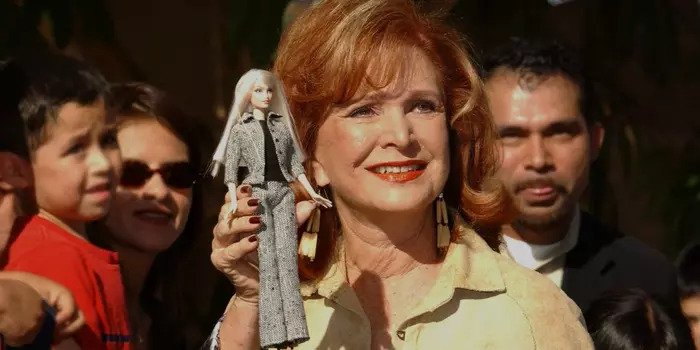 While she's not married at the moment, Handler has a history of previous marriages. Apparently, she tied the knot with Allen Segal in 1959 when she was just 18 years old. The couple were married for over a decade — 11 years, to be precise. During that time, they welcomed two children into the world, one of whom was a daughter named Cheryl. Although this bit of news is as uncertain as they come, it's speculated that Ken's buddy popularly called the Allan doll was named after her ex-husband.
6. She Actually Doesn't Appear In The "Barbie" Movie
There's a scene in the Barbie movie where the titular character sits on a bench with an elderly lady. The general speculation is that the lady was Barbara Handler, the original Barbie. While that would have been the height of touching moments, she did not feature in the Barbie movie. The lady on the bench was actually Oscar-winning costume designer Ann Roth. Needless to say, her appearance in the movie would have been nothing short of a serious highlight.
7. Barbara Handler Is Currently Enjoying Her Golden Years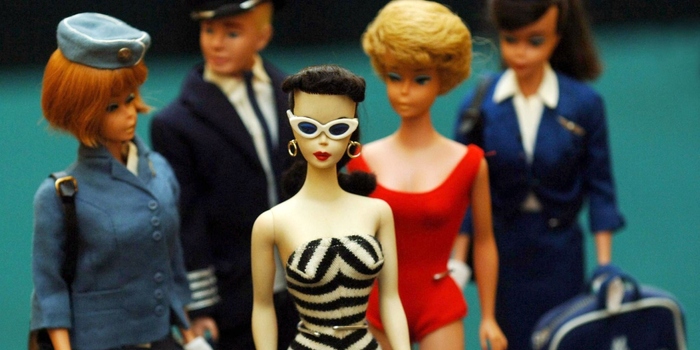 Being born in 1941, it's safe to say that Barbara Handler is no spring chicken. But, it's safe to say that she's lived a full life and is currently ready to take things easy. These days the mogul is living a quiet and enjoying her retirement. At some point, she owned and ran a linen store, but it seems that she has stepped away from that too. However, it's clear that she enjoys the frequent game of golf.