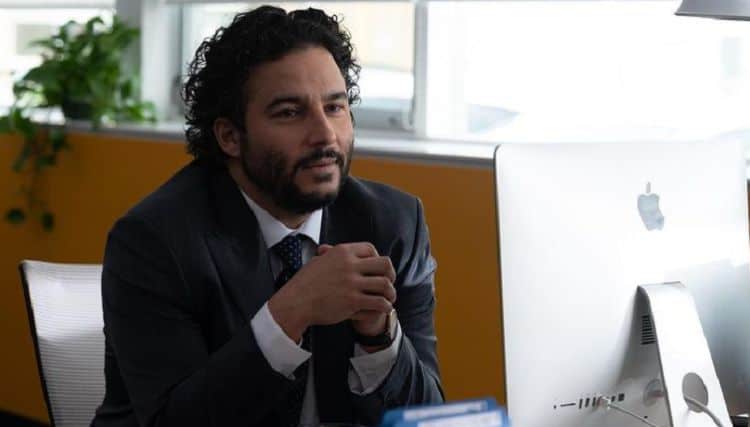 Ennis Esmer's professional acting journey hasn't been an easy one, but it has certainly been rewarding. He has been working hard for more than 20 years. During that time, he has earned the admiration of fans and the respect of colleagues. No matter what kind of project Ennis is working on, he brings a high level of creativity and professionalism. Though he is known for his ability to make people laugh, he has also proven that he can play any kind of character. Not only has Ennis already accomplished lots of cool things, but there's no doubt that he's going to do even more in the future. Keep reading to learn 10 things you didn't know about Ennis Esmer.
1. He Was Born in Turkey
Ennis was born in Ankara, Turkey. However, he relocated to Canada with his family when he was only about three years old. He learned how to speak English by watching TV shows. Despite spending most of his life in Canada, Ennis has always remained proud of his Turkish roots.
2. He Got Into Acting In Middle School
Ennis didn't grow up wanting to be an actor. Instead, it was something he discovered in his teenage years. When asked how he got into acting, Ennis told Talk Nerdy With Us, "I found out that I was really good at coming up with excuses about why I didn't turn papers in during junior high and high school. I really had to perform to get the teachers to buy it. So it probably started there. Theatre and Drama were actually the only classes I got good marks in. Actually, Aaron Abrams and I went to the same junior high and HS."
3. He Loves Giving Back to Others
Using his platform to help those in need is something that has always been important to Ennis. Over the years, he has worked with several charity organizations. Some of the causes that are closest to his heart include houselessness, poverty, and children's health.
4. He Is A Sports Fan
While there's no information to indicate that Ennis has ever been a competitive athlete, sports are something that he really enjoys. He is a fan of baseball and basketball and it goes without saying that he is a strong supporter of Toronto's professional teams.
5. He Is A Writer and Producer
Acting has been Ennis primary focus for many years, but he has also taken his talents to the other side of the camera. He made his screenwriting debut in 2003 with a TV special called Cream of Comedy. He also made his debut as a producer in 2014 with the film Big News from Grand Rock.
6. He Is Passionate About Human Rights
There are lots of people in the entertainment industry who are completely out of touch with issues that 'regular' people have to deal with. That has never been Ennis' style, though. He is a firm believer in the importance of human rights and he is an especially strong supporter of the Black Lives Matter movement as well as the overall fight to end racism.
7. He Didn't Finish Acting School
When Ennis decided that acting was what he wanted to do, he knew that he wanted to learn as much as he could. He enrolled in the drama program at York University. However, he decided to leave after three years. While this may have seemed like a very risky decision at the time, it ended up working out just fine for Ennis.
8. He Has ADHD
ADHD is a condition that impacts millions of people all over the world. People with ADHD can struggle with things like impulsivity, hyperactivity, and difficulty focusing on tasks, conversations, etc. In an interview with Parade, Ennis made a comment about being off of his ADHD medication.
9. He's Done Some Voice Work
Ennis' live-action work is what he is best known for. However, he has also proven to be a very talented voice actor. In 2018, he voiced several characters in the TV series Little Big Awesome. As of now, this is his only voice acting credit, and it's unclear if he plans to do more voice work.
10. His Dad Is A Blindspot Fan
No matter what career path a person chooses, it's always nice to know that they have the support of the people they care about the most. This is something that Ennis is proud to say he has. When Blindspot was on the air, Ennis' dad was a huge fan of the show. He even began writing weekly reviews which Ennis shared on Instagram.Blindspot
Tell us what's wrong with this post? How could we improve it? :)
Let us improve this post!