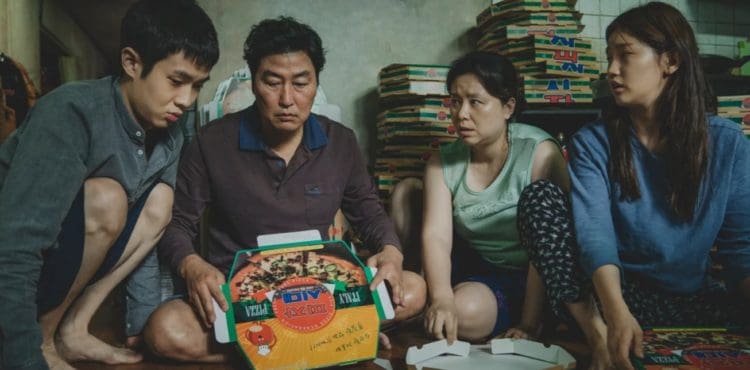 Poverty is something that unfortunately impacts countless people all over the world. Although there are varying degrees of poverty, it is typically described as not being able to meet the basic needs. Despite all of the glitz and glamour that is usually associated with Hollywood, poverty has been a popular subject in dozens of films. While some of these films depict fictional situations, others are based on true (and sometimes tragic stories). Even though movies about poverty don't always offer the happy endings that most people love, they offer a glimpse into a world that doesn't typically get the attention it deserves. Here are the 10 most memorable movies about poverty.
10. The Debt
The 2015 movie The Debt wasn't a huge box office hit, so many people may not be familiar with it. However, it's still worth checking out. The film stars Stephen Dorff as a banker named Oliver who finds himself feeling torn between helping his company make more money through land purchases and helping a young Peruvian boy who is living in poverty. The Debt is a story about greed and the awful things people are willing to do in the name of money.
9. The Stone Pillow
Released in 1985, The Stone Pillow was a TV movie that originally aired on CBS. It was also one of the last on-screen appearances by the legendary Lucille Ball. Unlike most of her other work, the film wasn't a comedy. Instead, Ball starred as an elderly homeless woman named Florabelle who develops a friendship with a young social worker who is eager to make a change.
8. Midnight Cowboy
The 1969 movie Midnight Cowboy is based on the novel of the same name that was released several years earlier. The movie centers around a dishwasher named Joe Buck (Jon Voight) who moves from Texas to New York City to become a prostitute. He ends up coming in contact with a con man portrayed by Dustin Hoffman who he forms an unusual friendship with. Midnight Cowboy not only explores poverty, but the dark side of the world that often comes with it. The movie was a huge success and it won three Academy Awards.
7. Hidden In America
Hidden In America was a TV movie released in 1996 that aimed at showing the realities of poverty in the United States. In a country that is known for its wealth, there are many Americans who are in an endless struggle to make ends meet. In the movie, Beau Bridges portrays a man named Bill who fell on hard times after losing his job and dealing with the death of his wife. Although he initially came off as the kind of person who judged those living in poverty, he quickly realized that it can be a difficult cycle to get out of.
6. The Saint of Fort Washington
There are many reasons that could lead to a person experiencing homelessness, and mental illness is one of them. That is something highlighted in the movie The Saint of Fort Washington. After dealing with issues caused by his schizophrenia, a young man named Matthew (Matt Dillon) finds himself living on the street. He ends up becoming friends with another homeless man, Jerry (Danny Glover), who shows him the ins and outs of living on the street. Not only did The Saint of Fort Washington receive lots of positive reviews, but it also did very well at the box office.
5. The Soloist
For much of his career, Jamie Foxx was known for his comedic roles. Over the years, however, he has proven that he can do much more than make people laugh. The Soloist is one of the best examples of that. The 2009 movie is based on the true story of a violinist named Nathaniel Ayers whose schizophrenia results in him ending up on the street. In his role as Ayers, Jamie Foxx takes viewers on a journey that includes love, loss, and redemption. The movie wasn't a big success, but it's still a very touching depiction what it means to live in poverty.
4. Oliver Twist
Based on the Charles Dickens novel of the same name, the 1933 movie Oliver Twist is one of the most classic on-screen depictions of poverty. The movie is set in England in the 1800s and tells the story of a young orphan named Oliver who is abused and ends up falling in with the wrong crowd.
3. Slumdog Millionaire
The 2008 movie Slumdog Millionaire is widely considered a modern classic. The movie is essentially a rags to riches story about a young Indian boy who grew up in extreme poverty but gets the chance to change his life when he becomes a contestant on the Indian version of Who Wants to Be a Millionaire". Slumdog Millionaire is equal parts heart wrenching and heart warming, and it's one of those movies you can watch again and again.
2. The Pursuit Of Happyness
The Pursuit of Happyness is one of the most memorable movies of 2006 and it tells a true story about a man named Chris Gardner (Will Smith) who is struggling to provide for himself and his young son. After a sales job falls through, Chris is evicted from his apartment, but he doesn't let that stop him from chasing his goals and trying to secure a high-powered job.
1. Parasite
Parasite is typically considered a thriller, but the truth is that the movie is actually a unique look at poverty. Set in South Korea, the movie centers around Kim Ki-woo (Choi Woo-shik) who comes from a very poor family. He starts to see a light at the end of the tunnel when he a wealthy family hires him to teach their child English. Kim comes up with a sneaky plan to get his family jobs as well, but what ends up unfolding is something no one could've seen coming.
Tell us what's wrong with this post? How could we improve it? :)
Let us improve this post!